Scientists surprised at persistence of nitrate from dated experiment
An analysis of ground water and stream pollution 30 years after an agricultural study of nitrate began suggests that nitrate fertilizer can influence the watershed for decades.
Nitrate pollution from agricultural fertilizers can make water unsafe to drink, and may be causing a "dead zone" near the outlet of the Mississippi River in the Gulf of Mexico. For these reasons, farmers are being encouraged to alter their practices to use nitrogen more efficiently, but environmental improvements from these new practices have been difficult to document using short, two-to-four-year experiments. Some new findings are showing why.
An agricultural experiment concluded nearly 30 years ago is still influencing concentrations of nitrate in ground water and stream flow draining from a 74-acre field in western Iowa, according to scientists at the National Soil Tilth Laboratory, Ames, Iowa.
"Scientists are trained to study agricultural practices over several years to obtain conclusive data on how agricultural production is affected, but we are realizing the environmental effects of those practices take even longer to assess. The benefits of improved practices may take many years to be fully understood and realized," says Mark Tomer a scientist with the USDA Agricultural Research Service.
In an experiment conducted from 1969-1974, triple-rate fertilizer applications were made on a field forming the watershed for a small stream in western Iowa. The movement of a large pulse of nitrate into the deep soils was tracked in follow-up studies, conducted up to 10 years later. But years later, scientists were surprised when they detected evidence of the same pulse of nitrate at a 60-foot depth when setting up to monitor ground water at the site in 1996.
"We were initiating a new cropping-systems experiment, not attempting to follow up the old research," says Tomer. "The scientists who began the original experiment in 1969 have already retired."
In order to confirm the deep nitrate could originate from the old experiment, ground water flow rates and ages were investigated. The movement of the nitrate pulse to depth was also compared to stream flow records. The results provided three independent lines of evidence; all suggesting that water carrying the nitrate takes decades to flow through the subsurface of the watershed to the stream.
"We wanted to show the recommended cropping-system treatments begun in 1996 could improve water quality, but we won't be able to do that by monitoring this stream, because the newer experiment is confounded by a persistent effect of past research. While this is disappointing, the lesson we have learned about how patient we must be in conducting research on agricultural pollution is eye opening,"
Results of the study are published in the November/December 2003 issue of the Journal of Environmental Quality. Subscribers can access the full article; nonsubscribers can access the abstract, or pay a $5 per-article fee, or buy a $15, 14-day site pass, at: http://jeq.scijournals.org/cgi/content/abstract/32/6/2158.
The Journal of Environmental Quality, http://jeq.scijournals.org is a peer-reviewed, international journal of environmental quality in natural and agricultural ecosystems published six times a year by the American Society of Agronomy (ASA), Crop Science Society of America (CSSA), and the Soil Science Society of America (SSSA). The Journal of Environmental Quality covers various aspects of anthropogenic impacts on the environment, including terrestrial, atmospheric, and aquatic systems.
The American Society of Agronomy (ASA) http://www.agronomy.org, the Crop Science Society of America (CSSA) http://www.crops.org and the Soil Science Society of America (SSSA) http://www.soils.org are educational organizations helping their 10,000+ members advance the disciplines and practices of agronomy, crop, and soil sciences by supporting professional growth and science policy initiatives, and by providing quality, research-based publications and a variety of member services
All news from this category: Agricultural and Forestry Science
Back to the Homepage
Latest posts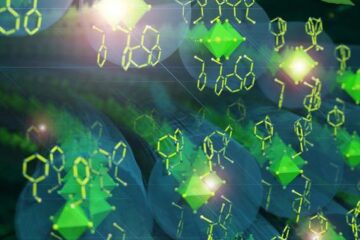 Just a few atoms thick: New functional materials developed
Using the smallest "construction set" in the world, a research team from the universities of Marburg, Giessen and Paderborn is designing new materials for computer chips, light-emitting diodes and solar…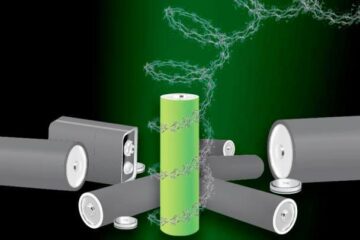 Researchers develop new metal-free, recyclable polypeptide battery
– that degrades on demand … This could result in battery production moving away from strategic elements like cobalt. The introduction of lithium-ion (Li-ion) batteries has revolutionized technology as a…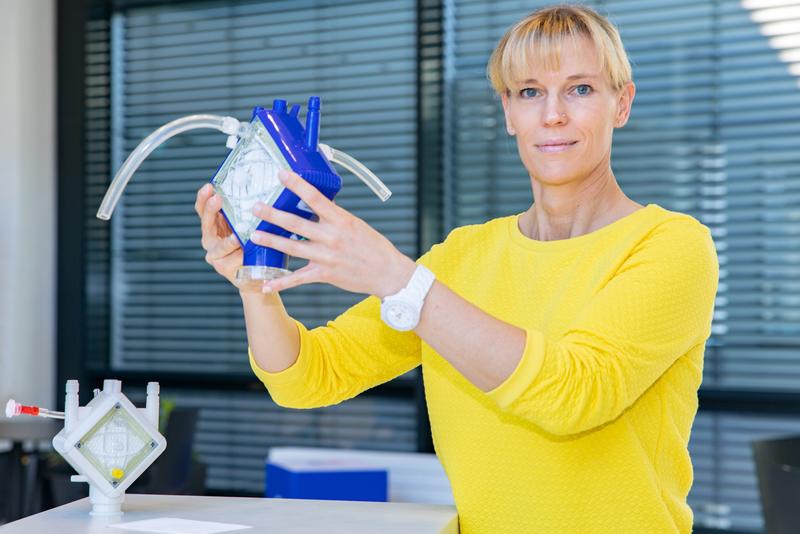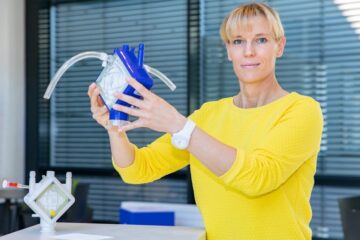 Artificial lungs as organ replacement
DFG priority program funds four MHH projects with 1.6 million euros. For people with severe lung diseases, transplantation of a healthy organ is often the only chance of survival. But…