USGS-funded research weighs benefits of forest thinning on plants and animals
Recent studies show that thinning of young forests can benefit the development of old-growth characteristics and the diversity of plants and animals, but only if methods are used that protect and promote the development of shrubs, hardwoods, and large or old trees.
The findings, which were made by researchers from the U.S. Geological Survey (USGS) and Oregon State University (OSU), hold special significance for the management of many young forests, with trees less than about 60 years old, which cover vast portions of the Pacific Northwest.
The conclusions are based on a number of related studies funded in recent years by the USGS.
According to John Tappeiner, a professor at OSU and retired USGS forest scientist, the forests in the Pacific Northwest that were clearcut in past decades were densely replanted with uniformly spaced tree seedlings. The original management goal of most plantations was to produce high yields of timber and associated wood products.
This management goal dramatically shifted for millions of acres of young forests on federal lands with the adoption of the Northwest Forest Plan in 1994. Many dense, young forests were incorporated into a network of large conservation reserves intended to provide habitat for plants and animals typically associated with older forests.
Although researchers and land managers had assumed that these dense, young forests would, in time, grow to resemble the old-growth forests they replaced, a group of researchers have accumulated a wide range of evidence suggesting that this may not occur unless the young forests are selectively thinned to allow the remaining, uncut trees to grow under less-dense conditions.
Crowded young trees develop differently from more open-grown individuals, the scientists found. Widely spaced trees have larger crowns and diameters than closely spaced trees of the same species and age. Dense young forests typically have over 200 trees per acre at 50 years of age, but studies of 90 old-growth forests revealed an average of just 6-8 large trees (over 40 inches in diameter) per acre.
Other findings of the research include:
Studies of the relationship between a tree's diameter at age 200 years and its diameter and growth at age 50 show that trees that were large at age 200 years were generally large and fast growing when young.
Studies of lichens and mosses, which are collectively known as epiphytes, showed that thinning of dense, young-growth stands may increase the diversity and abundance of some lichens, particularly those that are important as forage for wildlife.
Thinning may lead to increased similarity of some lichen communities on shrubs between young and old-growth stands. But in some cases, thinning apparently led to the loss of old shrub stems, resulting in these thinned stands supporting fewer shrub epiphytes than did comparable unthinned stands.
Hardwood trees and old remnant conifers in young stands hosted diverse and abundant epiphyte communities and are likely to provide refuges for epiphytes if they are retained in stands during thinning.
The abundance of forest songbirds was greater in thinned young stands and old-growth stands than in young unthinned stands, and the number of different species of birds was positively linked with the presence of hardwood trees.
There are more caterpillars and other insects, which are important foods for several types of birds living in the forest understory, in thinned stands that encourage more hardwood shrubs.
There were few differences in the number of species of moths, including their caterpillar stage, in thinned stands compared to unthinned stands, but the hardwoods more prevalent in thinned stands contributed to a greater richness of moth populations.
"Taken together, these studies suggest that thinning may have positive results for plants and animals if the methods used protect shrubs, hardwoods, large trees, and old trees," Tappeiner said.
Pat Muir, a professor of botany at OSU, said it also important to consider that the sites studied were thinned only 15 to 20 years ago, with a primary objective of commercial tree harvest.
"As a group we found indications of positive benefits for some plants and animals less than two decades after thinning, even though the thinning was conducted without bearing in mind the effect on these organisms, and some benefits of thinning may not be seen for many decades," Muir said. "I suspect even greater benefits would be evident if thinning were conducted with a long-term goal of enhancing forest biodiversity."
In these research projects, the USGS and OSU scientists contrasted the responses of plants and animals in three types of forest stands in Western Oregon: young stands thinned by commercial techniques 15-20 years ago, young unthinned stands, and old-growth stands.
The organisms selected for study have complex interdependencies that are only partially understood, the scientists say, such as providing food, nesting material, habitat, or pollination.
Other contributors to this research included Joan Hagar, a doctoral candidate at OSU who studied forest songbirds; Bruce McCune, an OSU professor of botany and plant pathology; Nathan Poage, previously a doctoral candidate at OSU and currently a contractor for the USGS who studied tree growth; Jeff Miller, an OSU professor of entomology, and Eric Peterson, previously a doctoral candidate at OSU who studied lichens and mosses.
The USGS serves the nation by providing reliable scientific information to describe and understand the Earth; minimize loss of life and property from natural disasters; manage water, biological, energy, and mineral resources; and enhance and protect our quality of life.
###
This press release and in-depth information about USGS programs may be found on the USGS home page: http://www.usgs.gov. To receive the latest USGS news releases automatically by email, send a request to listproc@listserver.usgs.gov. Specify the listserver(s) of interest from the following names: water-pr: geologic-hazards-pr; geological-pr; biological-pr; mapping-pr; products-pr; lecture-pr. In the body of the message write: subscribe (name of listserver) (your name). Example: subscribe water-pr joe smith.
All latest news from the category: Agricultural and Forestry Science
Back to home
Newest articles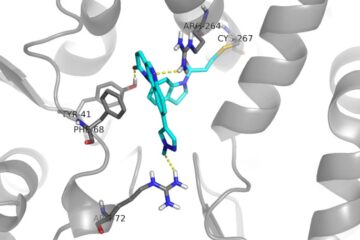 Novel strategy discovered for FLT3-ITD-positive acute myeloid leukemia
A new type of targeting chaperon protein HSP70 inhibitor QL47 was recently discovered by a team led by Prof. LIU Qingsong from the Hefei Institutes of Physical Science (HFIPS) of the Chinese…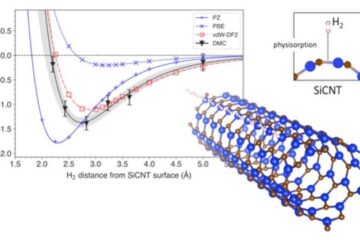 New way to simulate hydrogen storage efficiency of materials with high accuracy
Scientists develop new computational method that can simulate hydrogen storage on silicon carbide nanotubes much more accurately than conventional method. Hydrogen energy has the potential to be a key measure…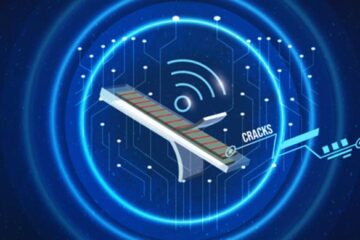 Wireless strain sensors cracked up to be better
Controlling the structure of fragmented electrodes composed of carbon nanotubes could offer improved wireless monitoring of the strain on materials in a wide range of applications. "This opens endless possibilities…