Extracts from cashew nut shell can be used against termites
Technically termed cashew nut shell liquid or CNSL, the extract and its derivatives were tested for activity against the Philippine milk termite. With the good results shown, indeed, the kasoy can add another item to its long list of uses.
Cashew, a tree of chemicals
Cashew (Anacardium occidentale L.), even though mainly raised in the backyard or as a secondary crop, is among the important nut crops in the Philippines. Scientific literature all over the world reveal a multitude of uses for the tree.
The chemical components from the nut alone would be enough product bases for a multinational chemical company. Take these for example ¯resins, automotive brake linings, heatproof and waterproof paint, corrosion-resistant varnish and insulating enamels. Meanwhile, there have been reports of CNSL having properties against insects, molluscs, fungi, and microbes. To top it all, the extract can also be used for medical purposes.
Termites, the target pest
Because CNSL is a natural product, it can be a non-synthetic option for pest management. That is why the research group, composed of Mr. Edison G. Boongaling, Dr. Hidelisa P. Hernandez, Dr. Ernesto J. del Rosario (IC-CAS) and Dr. Menandro N. Acda (DFPPS-CFNR) thought of using CNSL to control the subterranean pest Philippine Milk Termite.
Scientifically known as Coptotermes vastator, the Philippine milk termite is a major structural pest of timber and wood products in the country. In UPLB alone, so much damage have been brought to buildings and facilities by this pest that the administration has set up and funded a special termite control program.
Extracting and preparing CNSL
CNSL is a viscous, reddish brown liquid obtained via a number of ways. It can be derived by hot oil extraction, roasting at high temperatures and mechanical extraction.
The group air-dried cashew nut shells for two weeks and the crude CNSL was expelled using a press. After filtration, chemical evaluation and thin layer chromatography was done. From the crude CNSL, the group isolated and prepared the following components: anacardic acid, cardanol, and methyl anacardate.
Termite bioassay results
C. vastator termites from various colonies found inside the campus were collected and immediately given an artificial environment inside the laboratory. Within an hour of collection, the termites were subjected to two bioassays: contact toxicity and 'no choice feeding'.
In contact toxicity, loamy soil was treated with CNSL solutions of 0.1, 1, 10 and 100 percent concentrations. The termites were placed inside petri dishes in controlled conditions for two weeks. The 'no choice' feeding bioassay was performed on the other hand to see if the CNSL and its anacardic acid, cardanol, and methyl anacardate components can kill termites when ingested. Solutions also of 0.1, 1, 10 and 100 percent concentrations were applied to filter paper served as food for the termites for two weeks.
Results showed that the natural CNSL was toxic to termites. It controls termites from tunneling into the soil, and at only 10% concentration, the CNSL was able to kill all C. vastator termites within a day.
On the other hand, it was observed that the CNSL was not potent by ingestion but had an anti-feeding effect on the termites. Meanwhile, using the individual anacardic acid, cardanol, and methyl anacardate components of the CNSL killed termites at a high rate even at only 0.1% concentration.
Possible products out of CNSL
The research team was optimistic that their study could pave the way for commercial exploitation of the kasoy derivative as termiticide. Since CNSL is environment-friendly, it would be a viable alternative to chemical insecticides which persist in the soil after application.
There may be a number of forms to package CNSL into products. CNSL and its derivatives may be developed into a solution for delivery into the soil to directly kill termites, or a paint-on material which may prevent termites from infesting cut lumber. Because it can be ingested, it may also be used in developing a cheap bait to sustainably control termites over a long period of time.
More research for now needed
While the researchers are pleased with their findings, they are still planning to conduct further studies on aspects which may be needed to be investigated further or improved upon.
The group feels it is important for their studies to be repeated by various research institutions so that the results can be verified. According to the group, since CNSL is a natural product, its composition and properties would vary depending on from where it is sourced. This can have an effect on the termiticidal property of CNSL product.
Media Contact
Florante A. Cruz
Research asia research news
All latest news from the category: Agricultural and Forestry Science
Back to home
Newest articles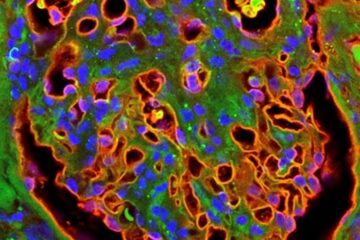 New way to reduce progression of diabetic kidney disease discovered
Study could help the 4.8 million people in the UK with diabetes. A new way to reduce progression of diabetic kidney disease, affecting 40% of people with diabetes, has been…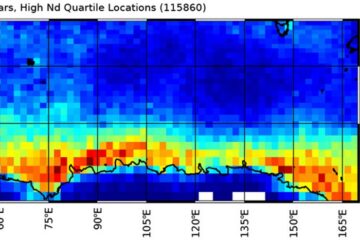 Antarctica's ocean brightens clouds
Gases from phytoplankton in the ocean help form dense clouds that reflect sunlight. The teeming life in the Southern Ocean, which encircles Antarctica, contributes to brightening the clouds that form…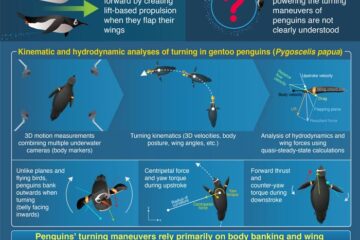 Penguin physics…
… understanding the mechanisms of underwater turning maneuvers in penguins. Penguins constitute a fascinating family of flightless birds that, although somewhat clumsy on land, are extremely talented swimmers. Their incredible…