Soil Maps Generate Reliable Quaternary Geologic Map
Geologists, archeologists, anthropologists, ecologists, engineers, and natural resource managers routinely use National Cooperative Soil Survey (NCSS) data across field sciences.
Researchers at Iowa State University decided to test the reliability of this data as applied in geology, and sought to create the best possible Quaternary geology map of the Des Moines Lobe solely using NCSS data. Their broader goal was to create the map to explore how the rich level of detail in the Soil Survey Geographic (SSURGO) database can be used to serve many other areas of study.
Bradley A. Miller (Environmental Programs, Iowa State University), C. Lee Burras (Dep. of Agronomy, Iowa State University), and William G. Crumpton (Dep. of Ecology, Evolution, and Organismal Biology, Iowa State University) categorized soil map units with respect to geologic units and successfully created a detailed Quaternary geologic map for the Des Moines Lobe. Their map showed strong agreement with existing Quaternary geologic maps while adding a user-controlled level of scale. The results are published in the Winter 2008 issue of Soil Survey Horizons.
Digital county soil maps were obtained from the USDA-NRCS Soil Survey Geographic (SSURGO) Database, and a database was constructed that categorized each soil series that appeared in the selected counties for surface geologic attributes. The database key was based on terms found in the online Official Series Descriptions, and the database was then linked to the SSURGO shapefile in ESRI's ArcGIS 9.2 software. The soils were displayed by grouping categorized soil into 15 geologic units. Quaternary geologic maps that were available in a GIS format were used to compare the new Quaternary geologic map for level of agreement and detail.
The resulting map communicates many of the spatial intricacies of the Des Moines Lobe landform with the 15 map units based on geologic units. The display of these map units shows detailed features of ground moraine, stagnation moraine, glacial lakes, outwash, and loess deposits.
The researchers envision widespread use of the method, given the generally good agreement with the existing Quaternary geologic maps and the inclusion of finer detail and user-controllable scale. The development of keys that relate soil survey terminology to information of geologic interest will allow soil survey to be a quick and easy reference for geologic inquiry. The same concept can be applied to any discipline affected by soil properties.
Soil Survey Horizons, https://www.soils.org/soil_survey_horizons/, is a medium for expressing ideas, problems, and philosophies concerning the study of soils in the field. Articles include research updates, soil news, history of soil survey, and personal essays from the lives of soil scientists. Soil Survey Horizons is published by the Soil Science Society of America.
The Soil Science Society of America (SSSA) is a progressive, international scientific society that fosters the transfer of knowledge and practices to sustain global soils. Based in Madison, WI, and founded in 1936, SSSA is the professional home for 6,000+ members dedicated to advancing the field of soil science. It provides information about soils in relation to crop production, environmental quality, ecosystem sustainability, bioremediation, waste management, recycling, and wise land use.
SSSA supports its members by providing quality research-based publications, educational programs, certifications, and science policy initiatives via a Washington, DC, office. For more information, visit www.soils.org.
SSSA is the founding sponsor of an approximately 5,000-square foot exhibition, Dig It! The Secrets of Soil, which opened on July 19, 2008 at the Smithsonian's Natural History Museum in Washington, DC.
Media Contact
Sara Uttech
Newswise Science News
All latest news from the category: Earth Sciences
Earth Sciences (also referred to as Geosciences), which deals with basic issues surrounding our planet, plays a vital role in the area of energy and raw materials supply.
Earth Sciences comprises subjects such as geology, geography, geological informatics, paleontology, mineralogy, petrography, crystallography, geophysics, geodesy, glaciology, cartography, photogrammetry, meteorology and seismology, early-warning systems, earthquake research and polar research.
Back to home
Newest articles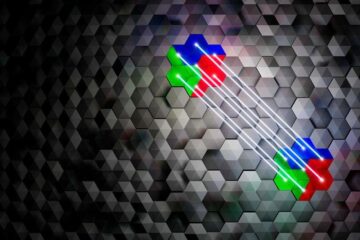 Error-Free Quantum Computing Gets Real
For quantum computers to be useful in practice, errors must be detected and corrected. At the University of Innsbruck, Austria, a team of experimental physicists has now implemented a universal…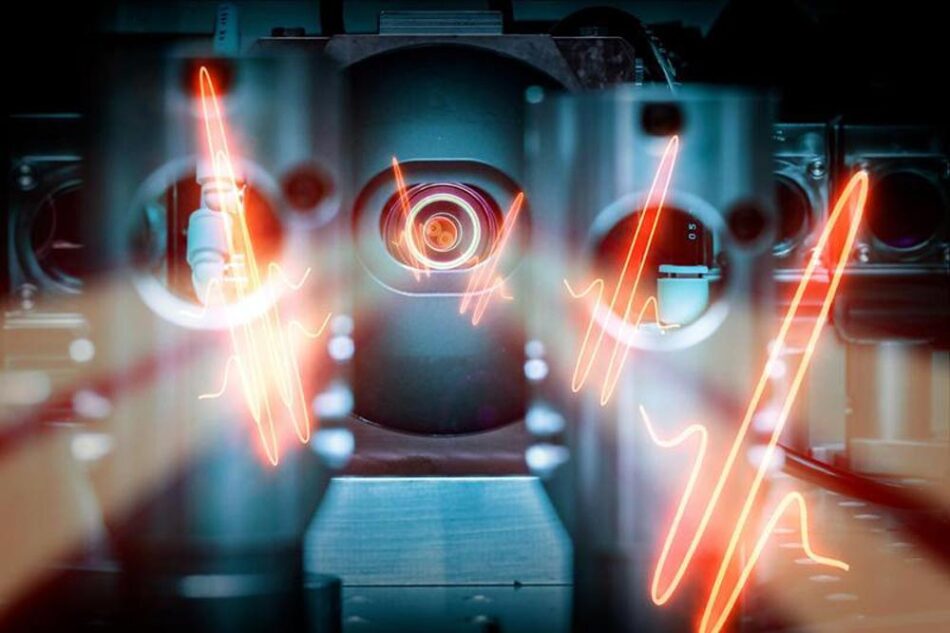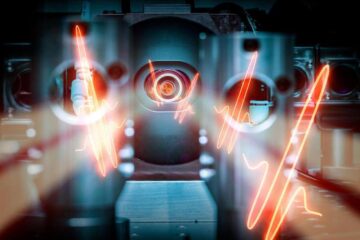 Most powerful dual-comb spectrometer developed
Scientists from Hamburg and Munich developed the world's most powerful dual-comb spectrometer that paves the way for many applications in atmospheric science and biomedical diagnostics, such as early cancer detection….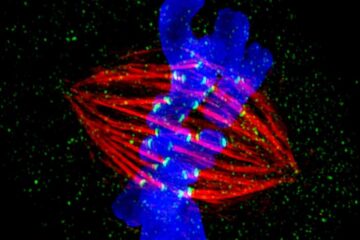 Role of cohesins in embryonic stem cell division
Study shows how meiotic cohesin complexes affect chromosome structure and genomic integrity – and the long-term implications of their effects on the stem cell genome. Chromosomes undergo precise structural changes…