Artificial Glaciers in Response to Climate Change?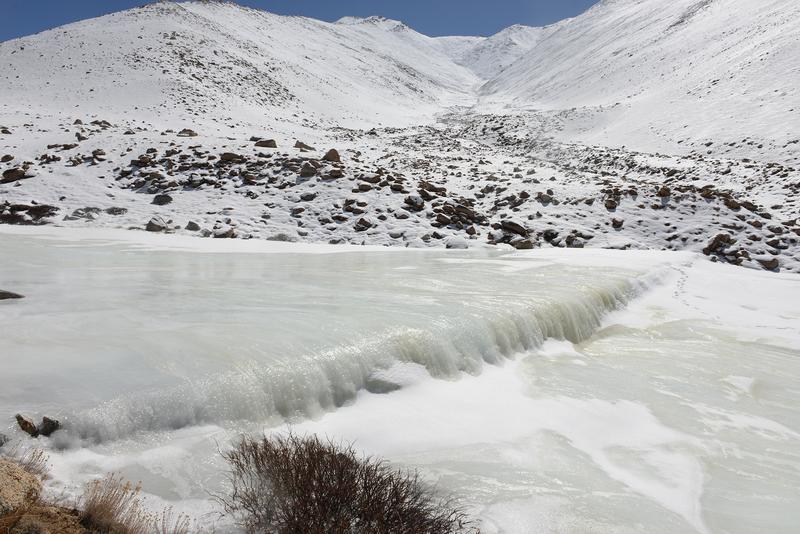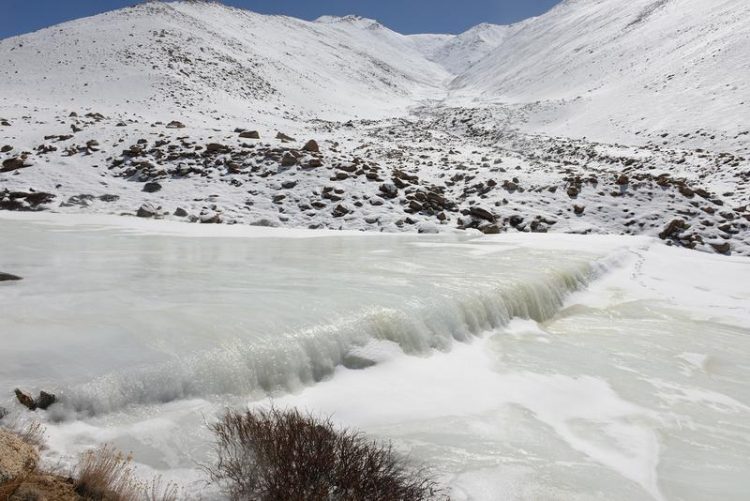 Receding glaciers and dwindling snowfalls pose a threat to meltwater-dependent agriculture in large parts of the high mountain regions of South Asia. A research team led by Prof. Dr Marcus Nüsser of Heidelberg University's South Asia Institute conducted a long-term study to determine how creating ice reservoirs, commonly called artificial glaciers, might help counteract seasonal water scarcity.
The researchers assess the different types of ice reservoirs and their socioeconomic impact in an attempt to identify whether artificial glaciers are an effective adaptation to climate change. Members from the Heidelberg Center for the Environment also contributed to the study.
Over the past thirty years, funding has been provided to build various types of ice reservoirs in the high-altitude desert of Ladakh in Northern India. These artificial glaciers are fed by meltwater runoff between November and March and stored as ice at locations with the suitable topography and microclimate. The glaciers, structured as cascading walls or stupas, supply water for agriculture in the dry early months of spring in this region, which is completely dependent on snow and glacier meltwater.
In their recently published study, Marcus Nüsser's team provide an inventory and typology of the artificial glaciers in Ladakh. Their analysis of satellite images and field measurements point to a storage volume of between 1,010 and 3,220 cubic metres of water.
"In the best case, the fields could be fully irrigated up to three times over the course of several days," states Prof. Nüsser. "The storage volume is not reliable, however, because it depends on climatic conditions in the region, which vary from one year to the next."
The researchers were able to extrapolate the values obtained to the entire storage volume in the Ladakh region and demonstrate that the different types of ice reservoirs are not equally efficient. Reservoirs made up of multiple sequential cascading basins are most effective.
"In addition to climatic conditions, the ratio of subsidies to effectiveness is also decisive for the evaluation," explains Prof. Nüsser. Based on interviews with local smallholders, the artificial glaciers are also considered beneficial because they reduce the risk of crop failure and increase the possibility of growing cash crops. According to the researchers, the artificial glaciers can therefore "be understood as a site-specific adaptation strategy to environmental conditions in the high-altitude desert of Northern India".
Beyond their local application, the ice reservoirs were also framed in the past as a general response to the negative effects of climate change, especially receding glaciers. Based on the findings by the Heidelberg researchers, however, the usefulness of this strategy remains questionable.
Climatic variability and natural hazards – especially floods, landslides and avalanches – along with incomplete integration into the local socioeconomic setting significantly limit the efficacy of artificial glaciers. "Moreover, the term 'artificial glacier' is misleading, because these ice reservoirs can in no way replace natural glaciers," states Prof. Nüsser.
The research results were published in the journal "Regional Environmental Change".
Contact:
Heidelberg University
Communications and Marketing
Press Office, phone +49 6221 54-2311
presse@rektorat.uni-heidelberg.de
Prof. Dr Marcus Nüsser
South Asia Institute (SAI)
Phone +49 6221 54-8922
marcus.nuesser@uni-heidelberg.de
M. Nüsser, J. Dame, B. Kraus, R. Baghel, S. Schmidt: Socio-hydrology of "artificial glaciers" in Ladakh, India: assessing adaptive strategies in a changing cryosphere. Regional Environmental Change (published online on 26 June 2018), https://doi.org/10.1007/s10113-018-1372-0
http://www.sai.uni-heidelberg.de/geo/personen/marcus_en.html
https://www.uni-heidelberg.de/presse/news2018/pm201809_artificial-glaciers-in-re…
Media Contact
Marietta Fuhrmann-Koch
idw - Informationsdienst Wissenschaft
All latest news from the category: Earth Sciences
Earth Sciences (also referred to as Geosciences), which deals with basic issues surrounding our planet, plays a vital role in the area of energy and raw materials supply.
Earth Sciences comprises subjects such as geology, geography, geological informatics, paleontology, mineralogy, petrography, crystallography, geophysics, geodesy, glaciology, cartography, photogrammetry, meteorology and seismology, early-warning systems, earthquake research and polar research.
Back to home
Newest articles
Duke-NUS and NHCS scientists first in the world to regenerate diseased kidney
Blocking an immune-regulating protein reverses the damage caused by acute and chronic kidney disease, a preclinical study suggests. In a world first, scientists at Duke-NUS Medical School, the National Heart…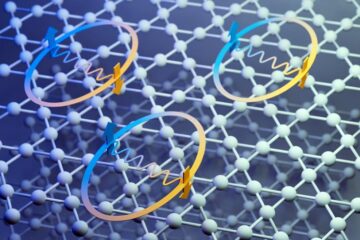 Unconventional superconductivity found in kagome metal
Physicists using advanced muon spin spectroscopy at Paul Scherrer Institute PSI make the missing link between their recent breakthrough in a kagome metal and unconventional superconductivity. The team uncovered an…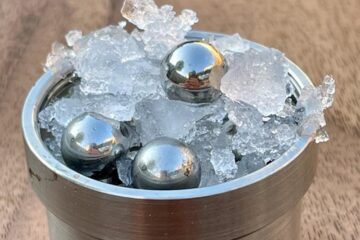 Discovery of new ice may change understanding of water
Researchers at UCL (University College London) have discovered a new type of ice that more closely resembles liquid water than any other known ices and that may rewrite our understanding…