The invention provides the switching of magnetic properties in isolated (magnetically non–interacting) molecules in solution. Switching from the diamagnetic to the paramagnetic state is performed by irradiation with blue‐green light (500 nm), and the conversion back to the diamagnetic form is induced with blue‐violet light (435 nm). The process is fully reversible. No fatigue or degradation is observed after several thousand cycles at room temperature under air. In spite of the extremely high photosensitivity, the thermal conversion of the high energy paramagnetic state to the diamagnetic ground state is very slow (t1/2 at 54°C: 27 hours).
The invention can be used as optical storage media, switchable contrast agent for magnetic resonance imaging (dynamic MRI) and for contact free manipulation of objects.
Further information: PDF
Patent- und Verwertungsagentur für die Wissenschaftlichen Einrichtungen in Schleswig-Holstein GmbH (PVA SH)
Phone: +49 (0)431/8009937
Contact
Dr. Alexandra Baumgartner
As Germany's association of technology- and patenttransfer agencies TechnologieAllianz e.V. is offering businesses access to the entire range of innovative research results of almost all German universities and numerous non-university research institutions. More than 2000 technology offers of 14 branches are beeing made accessable to businesses in order to assure your advance on the market. At www.technologieallianz.de a free, fast and non-bureaucratic access to all further offers of the German research landscape is offered to our members aiming to sucessfully transfer technologies.
Alle Nachrichten aus der Kategorie: Technology Offerings
Zurück zur Startseite
Neueste Beiträge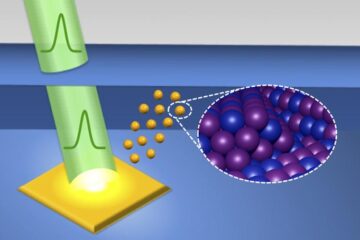 Pulsed lasers in liquids speed up hunt for effective catalysts
Chemical catalysts are the change agents behind the production of just about everything we use in our daily lives, from plastics to prescription drugs. When the right catalysts are mixed…
Cell-to-cell contacts control liver regeneration
Dresden and Cambridge researchers identify cell type that regulates liver regeneration with touch. From the time of Aristotle, it has been known that the human liver has the greatest regenerative…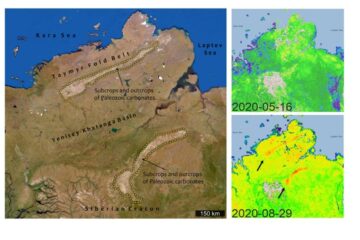 Thawing permafrost releases greenhouse gas from depth
In a study led by the University of Bonn, geologists compared the spatial and temporal distribution of methane concentrations in the air of northern Siberia with geological maps. The result:…