Apparently credible websites may not be accurate
pparently credible websites may not necessarily provide higher levels of accurate health information, finds a study in this week's BMJ.
Researchers examined the relation between credibility features and accuracy of contents of 121 websites that provided information on five common health topic: chronic obstructive pulmonary disease, ankle sprain, emergency contraception, menorrhagia, and female sterilisation.
The entire contents of the selected websites were assessed for three credibility features (source, currency, and evidence hierarchy) and accuracy of contents. They found 93% of websites described the source of medical information, 49% displayed the date that the information was posted, and 18% displayed evidence hierarchy (i.e. levels assigned to various pieces of information were related to their validity or methodological quality).
Accuracy of website contents was judged against recognised guidelines for each of the five health topics. Websites with a description of credibility features tended to have higher levels of accuracy, but this relationship was not strong, say the authors.
They conclude: "Our study shows that features of website credibility have only slight or at best moderate correlation with accuracy of information in five common health topics. Thus, apparently credible websites may not necessarily provide higher levels of accurate health information."
Media Contact
Emma Wilkinson
alphagalileo
Alle Nachrichten aus der Kategorie: Studies and Analyses
innovations-report maintains a wealth of in-depth studies and analyses from a variety of subject areas including business and finance, medicine and pharmacology, ecology and the environment, energy, communications and media, transportation, work, family and leisure.
Zurück zur Startseite
Neueste Beiträge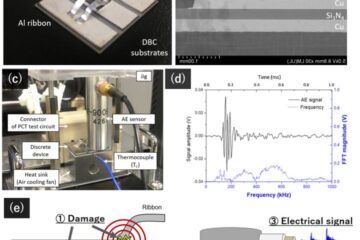 Detecting early-stage failure in electric power conversion devices
Researchers from Osaka University use non-destructive acoustic monitoring to identify the earliest stages of failure in silicon carbide power electronics, which will help in the design of more-durable power devices….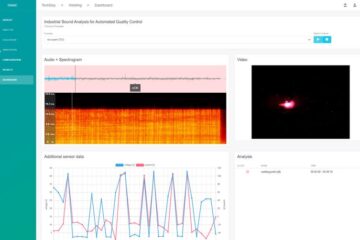 Build your own AI with ISAAC for error detection in production
Fraunhofer IDMT has developed a software tool for quality inspectors based on Artificial Intelligence (AI), which automates and simplifies the analysis of industrial sounds, for example in welding processes. Thanks…
BEAT-COVID – advanced therapy strategies against the pandemic
The present SARS-coronavirus-2 pandemic with all its effects on society – both health and economic – highlights the urgency of developing new therapies for COVID-19 treatment. At the same time,…