Study finds privately run schools do no better than other schools in Philadelphia
While significant academic gains were made from 2002 to 2006 by students across Philadelphia, private managers who were given extra funds to run 45 elementary and middle schools did not achieve additional gains exceeding district-wide trends, according to researchers.
Researchers say that their findings have implications for other regions that are considering private management of public schools and that the effort in Philadelphia suggests the challenges of implementing private management on a large scale.
Philadelphia is the site of the largest experiment in the private management of public schools in the United States.
"The privately managed schools, on average, showed gains that were comparable to those in the rest of the district." said Brian Gill, lead author of the report and a researcher at RAND, a nonprofit research organization.
"Schools in Philadelphia have shown strong improvement that has been reflected widely across the district," said Jolley Christman, co-founder of Research for Action and an author of the report. "But our findings show the investment in private management of schools has not paid the expected dividends."
Meanwhile, another group of schools that were "restructured" — remaining under district management with intensive intervention and a comparable increase in resources — showed significant gains in math in the first three years studied and in reading during the first year. In the fourth year, the additional resources for the restructured schools ended, but the schools appeared to maintain their gains in math.
Philadelphia's experiment with the private management of public schools began in 2002 when, after years of low achievement and budget crises in the School District of Philadelphia, the state of Pennsylvania launched a takeover of the 200,000-pupil district.
District management was turned over to an appointed commission, which hired a new chief executive who imposed new district-wide curricula and a system of frequent benchmark assessments.
The school district's new leaders also adopted what is known as the "diverse provider" model, turning over the management of some of the district's lowest-achieving schools to seven different private managers, who received additional per-pupil funding. Those private managers include for-profit firms such as Edison Schools (the nation's largest for-profit operator of public schools), local nonprofits and two local universities.
Since the state takeover of Philadelphia schools, the proportion of elementary and middle-school students achieving proficiency in reading and math has increased substantially.
From the 2001-2002 school year to the 2005-2006 school year, an additional 11 percent of fifth grade students reached proficiency in reading and 23 percent reached proficiency in math, according to state tests. Similarly, an additional 20 percent of eighth grade students reached proficiency in reading and 19 percent reached proficiency in math.
The four-year gains for Philadelphia's low-achieving schools (which included a majority of schools in the district) were generally on par with gains from similar low-achieving schools in the rest of the state. Philadelphia's schools out-gained comparison schools in middle-school reading.
The analysis by RAND Education and Research for Action examined the performance not only of the privately managed schools and the restructured schools, but also a group of schools dubbed the "Sweet 16." These previously low-performing schools showed improvement prior to the state takeover. The schools were given extra per-pupil funding, but no other district intervention.
Results for the Sweet 16 were similar to those of the privately managed schools. Researchers found no significant positive or negative effects in either reading or math among the Sweet 16 schools in any of the four years studied.
Advocates of private management of public schools say the approach works best when private managers have full control of campuses and parents decide where to enroll their children — measures that were not fully implemented in Philadelphia.
Funding for the study was provided by the Annenberg Foundation, the William Penn Foundation and the Accountability Review Council for the School District of Philadelphia. The presentation of findings was hosted by the Philadelphia Education Fund.
The report, titled "State Takeover, School Restructuring, Private Management, and Student Achievement in Philadelphia," is available at www.rand.org. Other authors of the report are Ron Zimmer of RAND and Suzanne Blanc of Research for Action.
RAND Education conducts research and analysis on a variety of topics, including school reform, educational assessment and accountability, and trends among teachers and teacher training.
Research for Action is a Philadelphia-based non-profit organization working in educational research and reform to insure equitable opportunities and outcomes for all students.
Alle Nachrichten aus der Kategorie: Studies and Analyses
innovations-report maintains a wealth of in-depth studies and analyses from a variety of subject areas including business and finance, medicine and pharmacology, ecology and the environment, energy, communications and media, transportation, work, family and leisure.
Zurück zur Startseite
Neueste Beiträge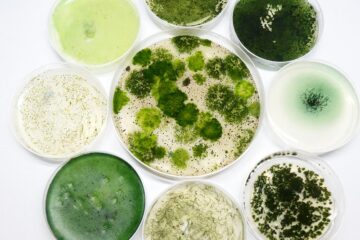 Cyanobacteria: Small Candidates …
… as Great Hopes for Medicine and Biotechnology In the coming years, scientists at the Chair of Technical Biochemistry at TU Dresden will work on the genomic investigation of previously…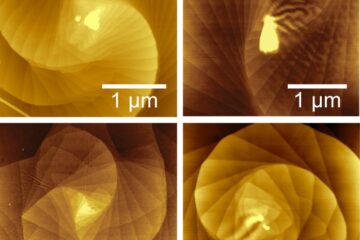 Do the twist: Making two-dimensional quantum materials using curved surfaces
Scientists at the University of Wisconsin-Madison have discovered a way to control the growth of twisting, microscopic spirals of materials just one atom thick. The continuously twisting stacks of two-dimensional…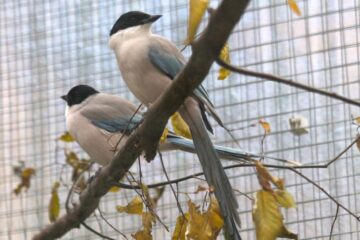 Big-hearted corvids
Social life as a driving factor of birds' generosity. Ravens, crows, magpies and their relatives are known for their exceptional intelligence, which allows them to solve complex problems, use tools…