Study indicates dramatic rise in antibiotic-resistant community-acquired staph infections
Staph infections resistant to antibiotics, previously only associated with hospitalization or prior contact with the healthcare system, are now widespread in the community and coming home. A new study from Emory University School of Medicine and Grady Memorial Hospital, featured in the March 7, 2006 Annals of Internal Medicine, reports on a dramatic rise in antibiotic resistant community-acquired methicillin-resistant Staphylococcus aureus (MRSA), making it the primary cause of skin and soft tissue infections. An editorial accompanying the article notes, "the number of populations at risk for community-acquired MRSA infections is steadily expanding", making it a "remarkable epidemic."
The bacterium Staphyloccus aureus (staph) normally resides on skin and in noses, and typically infects tissues through cuts or rashes. Those infections can remain minor, or lead to illnesses ranging from boils or abscesses to necrotizing skin infections, pneumonia and sometimes blood stream infections. The Centers for Disease Control and Prevention (CDC) reports that staph is one of the leading causes of skin infections in the United States.
Previously, scientists have categorized staph into two main types: antibiotic resistant (MRSA), and methicillin-susceptible Staphyloccus aureus (MSSA), which can be treated by antibiotics in the penicillin or related groups (i.e, beta-lactam antibiotics). Previously, MRSA infections were usually restricted to hospital or healthcare-associated infections. This is clearly no longer the case.
Henry M. Blumberg, MD, is the senior author of the study, and professor of medicine and program director of the Division of Infectious Diseases at Emory University School of Medicine and hospital epidemiologist at Grady Memorial Hospital. He says, "We have seen an explosion of community-acquired MRSA infections among the urban patient populations served by the Grady Health System. Community-acquired MRSA infections are no longer restricted to certain risk groups but appear to be wide spread in the Atlanta community."
The study demonstrated that 72 percent of community-onset Staph skin and soft tissue infections among patients receiving care at the Grady Health System (Grady Memorial Hospital and its affiliated outpatient clinics in Atlanta) are now due to MRSA. The vast majority of these MRSA skin and soft tissue infections are due to a single clone or strain of MRSA called USA300. As noted in the accompanying editorial, MRSA appears to have emerged as a cause of community-acquired skin infections in other U.S. communities as well.
As noted by Dr. Blumberg and other Emory and Grady authors, "Empirical use of antibiotics active against community-acquired MRSA is warranted, especially for patients presenting with serious skin and soft-tissue infections." This represents a major change in prescribing practices for community-onset skin and soft tissue infections.
Dr. Blumberg's team included first author Mark King, MD, MSc, previously an infectious diseases fellow and faculty member at Emory as well as Dr. Susan Ray, an associate professor of medicine in the Emory Division of Infectious Diseases and Dr. Wayne Wang, a member of the Emory Department of Pathology and Laboratory Medicine and director of the Grady Clinical Microbiology Laboratory.
The Emory scientists began their research in response to observations about increasing number of community-acquired skin and soft tissue infections that were due to MRSA. Dr. Blumberg notes, "In recent years there have been reports of outbreaks of community-acquired infections due to MRSA. Our study now shows that these community-acquired infections are no longer just restricted to certain risk groups but are widespread and now endemic."
The recognition of community-acquired MRSA as a primary cause of skin and soft tissue infections offers implications for prevention and treatment. In the past, Dr. Blumberg says, "skin and soft tissue infections occurring in the community were generally MSSA, and that is how antibiotic therapy was targeted." Currently, many doctors may assume that community-acquired staph infections will not be resistant to antibiotics similar to methicillin and patients may be prescribed ineffective antibiotics.
Implications of the study include that healthcare professionals who diagnose skin or soft tissue infections should prescribe drugs that are active against MRSA. As Dr. Blumberg says, "selection of empiric antibiotics should focus on covering MRSA," and doctors should work toward confirming the diagnosis by obtaining appropriate material for culture in order to achieve a definitive diagnosis and ensure appropriate treatment is given. At Grady Memorial Hospital, where the study took place, Dr. Blumberg reports that his team has already started following up on the findings: "We have worked hard on educating physicians, including those in training, about the need to consider community-acquired MRSA infections," he says. "There have been changes in recommendations for empiric therapy for skin and soft tissue infections."
Dr. Blumberg and his fellow researchers are now conducting follow-up studies at Grady Memorial Hospital and in the community, and hope other scientists might implement clinical trials to definitively determine which antibiotic agents work best for the treatment of community acquired MRSA infections. In the meantime, the CDC's fact sheet on MRSA suggests that preventing MRSA may be as simple as employing the tried and true cure of soap and water: "Practice good hygiene," is its primary advice.
Media Contact
Holly Korschun
EurekAlert!
All latest news from the category: Studies and Analyses
innovations-report maintains a wealth of in-depth studies and analyses from a variety of subject areas including business and finance, medicine and pharmacology, ecology and the environment, energy, communications and media, transportation, work, family and leisure.
Back to home
Newest articles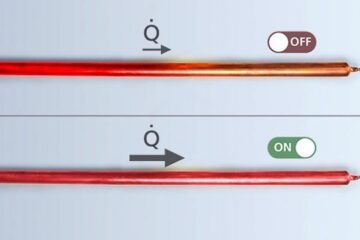 Programmable heat transition
Effective thermal management with programmable materials. Energy is scarce – and like all scarce things, it comes at a price. That is why Germany needs to greatly reduce its energy…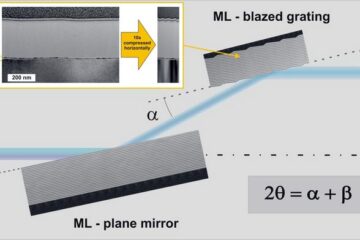 New monochromator optics for tender X-rays
Until now, it has been extremely tedious to perform measurements with high sensitivity and high spatial resolution using X-ray light in the tender energy range of 1.5 – 5.0 keV….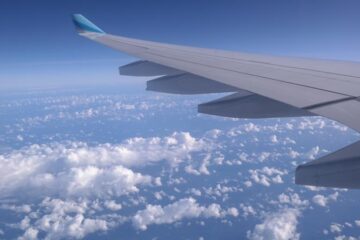 Clouds less climate-sensitive than assumed
Airborne campaign solves parts of the riddle of clouds. In a major field campaign in 2020, Dr. Raphaela Vogel who is now at Universität Hamburg's Center for Earth System Research…