Custom Made Orthotic Devices No Better than Off the Shelf
A study published in the July issue of the American Orthopaedic Foot and Ankle Society's journal, Foot and Ankle International, found no significant difference in the incidence of stress fractures, ankle sprains or other foot problems between the users of expensive custom made foot orthoses and those who used prefabricated orthotic devices.
Foot orthoses are devices worn within shoes that allow the foot to function better. They are usually prescribed to treat specific existing foot conditions, or are used in an attempt to prevent the development of a musculoskeletal problem. Foot orthoses may be fabricated from soft or semi-rigid materials, or a combination of both.
In the study, researchers dispensed foot orthoses among four groups of Israeli infantry recruits to determine how shoe orthoses fabrication affects user comfort and the incidence of overuse injuries in a normal physically active healthy young male population. Recruits were blinded in the study as to whether they trained in custom orthoses or prefabricated orthoses. Both were made of identical materials. Group 1 consisted of 227 recruits given soft custom orthoses. Group 2 consisted of 224 recruits given soft prefabricated orthoses. Group 3 consisted of 215 recruits given semi rigid biomechanical orthoses. Group 4 consisted of 208 recruits given prefabricated semi rigid orthoses, (the study of group 3 and 4 was done at a separate Army base).
The researchers found no statistical difference in foot problems among the groups. However, the recruits did seem to find the semi-rigid orthoses (both custom and prefabricated) to be more comfortable than the soft orthoses (both custom and prefabridcated) and thus were more likely to wear the orthoses throughout the study.
"The findings of this study suggest that if an orthosis is being dispensed as prophylaxis in a physically active population, and not designed to treat a specific biomechanical abnormality, then there is little economic justification for prescribing semi rigid biomechanical orthoses," said Charles Milgrom, M.D., chief investigator in the study. "Their cost is high without advantages in comfort, patient acceptance, and reduction in the incidence of stress fractures, ankle sprains, and foot problems.
All recruits in the study were issued standard army infantry boots. During 14 weeks of basic training, the recruits were reviewed every three weeks in the field by two orthopaedists. Recruits were monitored for symptoms related to their feet, stress fracture, and ankle sprains. At the end of basic training, recruits were asked to evaluate, on a scale of 1–4, the comfort of their orthoses. Full clinical follow-up was available for 204 out of 227 (89.9%) recruits who trained in soft custom orthoses, for 213 out of 224 (95%) recruits who trained in soft prefabricated orthoses, for 180 out of 215 (83.7%) recruits who trained in semi rigid biomechanical orthoses, and for 172 out of 208 (82.7%) recruits who trained in semi rigid prefabricated orthoses. There was no statistically significant difference between the incidence of stress fractures, ankle sprains, or foot problems according to the type of orthoses that recruits used.
The orthoses comfort scores for recruits who finished basic training in their assigned orthoses were statistically lower for the semi rigid biomechanical and semi rigid prefabricated orthoses than for the custom soft and soft prefabricated orthoses This shows that the orthoses comfort scores for both recruits who finished the study training in their assigned orthoses as well as recruits who discontinued their use because of dissatisfaction were the lowest for the soft prefabricated orthoses.
Subject height and weight were not found to have a statistically significant relationship with orthoses comfort scores. Recruits with high arch feet were more likely to discontinue use of soft prefabricated orthoses than those with average or low arches. This relationship was not found for the other orthoses types used in the study.
All subjects were young healthy males doing infantry training. The orthoses used in the study encompass the major types prescribed by orthopaedists and podiatrists. The orthoses were worn within high-top leather army shoes with a flat inner last and were given universally to the population, without regard to the presence or absence of foot pathology.
The cost of the orthoses used in the study varied. The semi rigid biomechanical orthoses were the most expensive, costing four times that of the soft prefabricated orthoses, almost three times that of soft custom orthoses, and twice that of the semi rigid prefabricated orthoses.
All news from this category: Studies and Analyses
innovations-report maintains a wealth of in-depth studies and analyses from a variety of subject areas including business and finance, medicine and pharmacology, ecology and the environment, energy, communications and media, transportation, work, family and leisure.
Back to the Homepage
Latest posts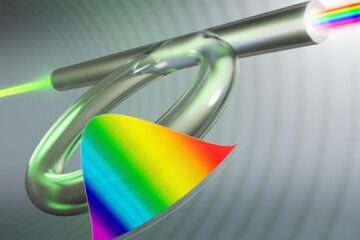 Novel chirped pulses defy 'conventional wisdom'
University of Rochester researchers describe first highly chirped pulses created by a using a spectral filter in a Kerr resonator. The 2018 Nobel Prize in Physics was shared by researchers…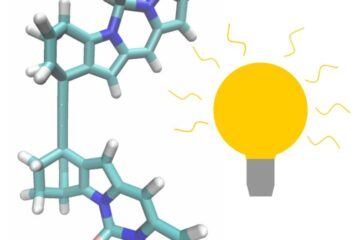 Scientists design superfast molecular motor
Light-driven molecular motors have been around for over twenty years. These motors typically take microseconds to nanoseconds for one revolution. Thomas Jansen, associate professor of physics at the University of…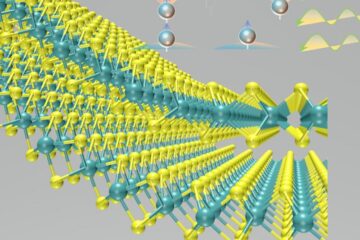 Changing a 2D material's symmetry can unlock its promise
Jian Shi Research Group engineers material into promising optoelectronic. Optoelectronic materials that are capable of converting the energy of light into electricity, and electricity into light, have promising applications as…