A new Twist on bone development
A new research study reveals that formation of the cells that build bone tissue, called osteoblasts, is suppressed by a complicated inhibitory signal and that formation of the skeleton proceeds only after relief of the inhibition. This inhibitory signal is part of normal development, and without it, bone formation proceeds prematurely and abnormally.
A gene called Runx2 is the earliest and most specific indicator of osteoblast formation. However, Runx2 expression precedes the actual appearance of osteoblasts by about 4 days. Dr. Gerard Karsenty from Baylor College of Medicine in Houston, Texas, and colleagues were interested in determining what other regulatory molecules may be involved in this process during the delay period. They focused on proteins called Twist-1 and Twist-2 that are present in decreased amounts in people with Saethre-Chotzen syndrome, a disease characterized by overproduction of bone tissue. The researchers discovered that Twist proteins are found in Runx2-containing cells very early in development and that osteoblast development occurs only after Twist amounts decrease. Further, without Twist proteins, osteoblasts form too early and too much Twist inhibits osteoblast formation but does not influence that amount of Runx2 expression.
The researchers conclude that Twist proteins transiently inhibit osteoblast differentiation during formation of the skeleton by negatively regulating Runx2. According to Dr. Karsenty, "These results reveal an unanticipated complexity in osteoblast differentiation whose initiation is determined by the relief of an inhibition." The researchers went on to identify a novel region of the Twist proteins, named the Twist box, and characterized this region as the specific site required for interaction between the two Twist proteins and Runx2. The authors point out that some Saethre-Chotzen patients have a mutation that results in a loss of the Twist box and that this mutation could easily explain the occurrence of the disease.
P. Bialek, B. Kern, X. Yang, M. Schrock, D. Sosic, N. Hong, H. Wu, K. Yu, D.M. Ornitz, E.N. Olson, M.J. Justice, and G. Karsenty: "A Twist Code Determines the Onset of Osteoblast Differentiation"
Published in Developmental Cell, Volume 6, Number 3, March 2004, pages 423-436.
Media Contact
Heidi Hardman
EurekAlert!
Alle Nachrichten aus der Kategorie: Studies and Analyses
innovations-report maintains a wealth of in-depth studies and analyses from a variety of subject areas including business and finance, medicine and pharmacology, ecology and the environment, energy, communications and media, transportation, work, family and leisure.
Zurück zur Startseite
Neueste Beiträge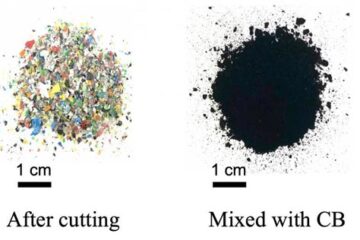 Flash graphene rocks strategy for plastic waste
Rice University lab detours potential environmental hazard into useful material. Plastic waste comes back in black as pristine graphene, thanks to ACDC. That's what Rice University scientists call the process…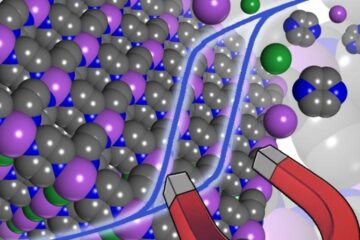 Towards next-generation molecule-based magnets
Magnets are to be found everywhere in our daily lives, whether in satellites, telephones or on fridge doors. However, they are made up of heavy inorganic materials whose component elements…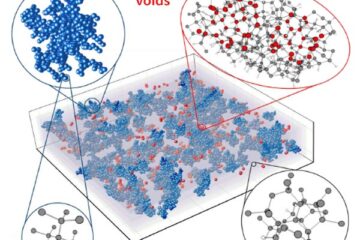 Order in the disorder …
… density fluctuations in amorphous silicon discovered Silicon does not have to be crystalline, but can also be produced as an amorphous thin film. In such amorphous films, the atomic…