Coronary aneurysms are independent predictor of mortality, should be aggressively monitored
The results of a study presented today at the American College of Cardiology's 53rd Scientific Sessions in New Orleans concludes that coronary aneurysms — regardless of size — are associated with a increased risk of death over a five year period and should be aggressively monitored.
The University of Chicago Hospitals and Emory Heart Center researchers studied the records of 32,372 patients undergoing coronary angiography at Emory University Hospitals in Atlanta between 1995 and 2003 and identified 276 with coronary artery aneurysms (abnormal enlargement or bulging of arteries) .The presence of an aneurysm of any size was found to have an adverse effect on long-term mortality similar to diabetes, coronary artery disease (CAD) and high cholesterol levels. "The results also show that no single risk factor — CAD, hypertension, hyperlipidemia, diabetes, sex, or age — was associated with the size of an aneurysm," says Emory Heart Center cardiologist Laurence S. Sperling, MD, co-author of the study. Other study authors are Timir S. Baman, MD; Jason H. Cole, MD; and Chandan M. Devireddy, MD.
"In addition, we found these patients have a predicted 5-year mortality rate of 29.1% — a figure that is somewhat troubling, especially with the marked improvement in medical technology over recent years," Dr. Sperling, Director of Preventive Cardiology at Emory, adds. "In light of these findings, we believe all patients with angiographic evidence of coronary aneurysms should receive aggressive modification of coronary risk factors — whether or not serious coronary disease is present. This research shows that clinicians should take all coronary aneurysms, regardless of size, seriously and monitor them aggressively."
Emory Heart Center is comprised of all cardiac services and research at Emory University Hospital, Emory Crawford Long Hospital Carlyle Fraser Heart Center, the Andreas Gruentzig Cardiovascular Center of Emory University and the Emory Clinic. Ranked among the nation's top ten heart centers by U.S. News & World Report's annual survey, the Emory Heart Center has a rich history of excellence in all areas of cardiology and cardiac surgery –including education, research and patient care. It is internationally recognized as one of the birthplaces of modern interventional cardiology and was the site of the first coronary stent implantation in the United States, the only single site randomized comparison of angioplasty and bypass surgery and pioneering work in vascular brachytherapy.
Media Contacts: Sherry Baker, 404-377-1398, emoryheartnews@aol.com
Kathi Baker, 404-727-9371, kobaker@emory.edu
Janet Christenbury, 404-727-8599, jmchris@emory.edu
Alle Nachrichten aus der Kategorie: Studies and Analyses
innovations-report maintains a wealth of in-depth studies and analyses from a variety of subject areas including business and finance, medicine and pharmacology, ecology and the environment, energy, communications and media, transportation, work, family and leisure.
Zurück zur Startseite
Neueste Beiträge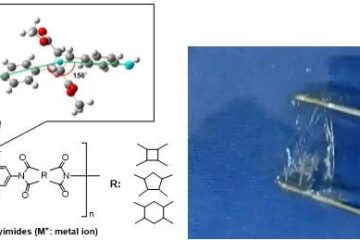 High-thermoresistant biopolyimides become water-soluble like starch
This is the first report for the syntheses of water-soluble polyimides which are Interestingly derived from bio-based resources, showing high transparency, tunable mechanical strength and the highest thermoresistance in water-soluble…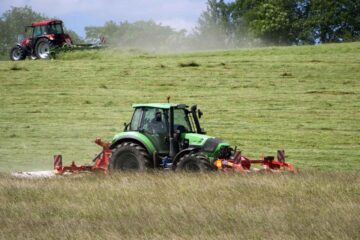 Land management in forest and grasslands
How much can we intensify? A first assessment of the effects of land management on the links between biodiversity, ecosystem functions and ecosystem services. Ecosystem services are crucial for human…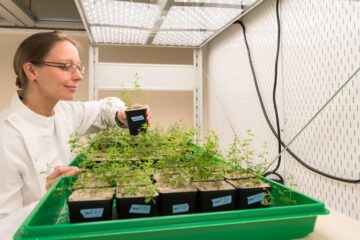 A molecular break for root growth
The dynamic change in root growth of plants plays an important role in their adjustment to soil conditions. Depending on the location, nutrients or moisture can be found in higher…