Toxin combo common in fish appears capable of impairing motor skills
Pups of female rats exposed to a combination of polychlorinated biphenyls (PCBs) and methylmercury (MeHg) slip and fall more often trying to maneuver on a rotating rod than do pups from non-exposed moms, scientists say.
The findings, published in the February issue of the journal Toxicological Sciences, come from a study focusing on the effects of combined exposure of the two commonly found environmental contaminants on motor function driven by the cerebellum.
"Because people are exposed to these toxicants by eating fish taken from ecosystems where these chemicals accumulate, our findings suggest that we should seriously consider the possible impact of their additive toxic effects on human health," said Susan L. Schantz, a professor of veterinary biosciences at the University of Illinois at Urbana-Champaign.
Previous laboratory studies had suggested that the two chemicals act together to impair nervous system function. A study in February's issue of the Journal of Pediatrics found that exposure to methylmercury causes heart damage and impairs brain growth.
The new study — pursued as part of the doctoral dissertation by Schantz's graduate student Cindy S. Roegge — shows that motor skills were not significantly affected by methylmercury exposure alone, but when paired with PCBs the combined effect during development dramatically impacted the pups' skills in one of three motor tests.
The research was done for the federally funded FRIENDS Children's Environmental Health Center, a five-institution consortium based at the College of Veterinary Medicine at Illinois. Schantz is director of FRIENDS (Fox River Environment and Diet Study), which is studying the effects of exposure to toxicants in fish being eaten in large quantities by Laotian and Hmong refugees in Green Bay and Appleton, Wis.
In the study, female rats were exposed to just PCBs or just MeHg or to both chemicals, beginning four weeks before breeding and ending when their pups were weaned. None of the female rats showed signs of toxicity, said Schantz, who also is a professor in the Neuroscience Program and psychology department at Illinois.
At birth, the pups of mothers exposed to methylmercury alone did not differ in weight from the control group. The birth weight of pups whose mothers had been exposed to just PCBs or both chemicals was slightly, but significantly, less than the control animals.
At weaning, the weight of pups exposed to PCBs was as much as 11 percent below that of control animals, while the pups in the PCB-MeHg exposure group weighed as much as 15 percent less than controls.
Two months later, one male and female pup from each litter were tested for the next four weeks on their abilities to navigate vertical ropes, parallel bars and various speeds of rotating rods. At the end, female pups whose mothers had been exposed to MeHg were slightly impaired on the rope-climbing test, while their male counterparts actually had less hind-limb slips on the parallel bars. Overall, the results of the MeHg-exposed pups were not significantly different than that of the control animals.
However, on the rotating rods the impact of exposure to both PCBs and methylmercury became clear. As the speed of the rods exceeded 25 rpm, the pups, regardless of sex, that were exposed to both toxicants during their mothers' pregnancies slipped significantly more often than their control counterparts. Exposure to either of the chemicals alone did not significantly impact performance.
However, Schantz said, the tests showed that PCB exposure contributed more than did the methylmercury to the pups' deficits, although the low dosage of MeHg used in the study (1.20 milligrams compared with the 2 to 18 mg used in previous studies of motor skills) may explain why.
It could be, the researchers wrote, that the chemicals have independent mechanisms of toxicity or they each act by means of the same mechanism but with greater impact together.
In addition to Schantz and Roegge, the other contributors were Illinois doctoral students Victor C. Wang and Brian E. Powers; Sherilyn Villareal, a visiting research specialist in veterinary biosciences; William T. Greenough, a professor of psychology and cell and structural biology at the Beckman Institute for Advanced Science and Technology at Illinois; and Anna Y. Klintsova, a psychology professor at Binghamton University in New York who formerly worked with Greenough at the Beckman Institute.
The U.S. Environmental Protection Agency and the National Institute of Environmental Health Sciences funded the study. The two agencies also fund the FRIENDS Children's Environmental Health Center.
Alle Nachrichten aus der Kategorie: Studies and Analyses
innovations-report maintains a wealth of in-depth studies and analyses from a variety of subject areas including business and finance, medicine and pharmacology, ecology and the environment, energy, communications and media, transportation, work, family and leisure.
Zurück zur Startseite
Neueste Beiträge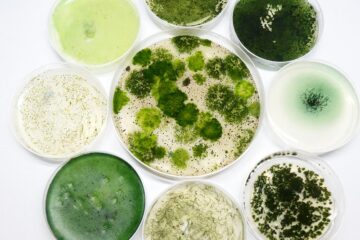 Cyanobacteria: Small Candidates …
… as Great Hopes for Medicine and Biotechnology In the coming years, scientists at the Chair of Technical Biochemistry at TU Dresden will work on the genomic investigation of previously…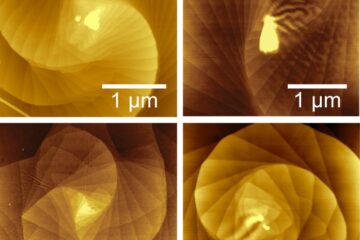 Do the twist: Making two-dimensional quantum materials using curved surfaces
Scientists at the University of Wisconsin-Madison have discovered a way to control the growth of twisting, microscopic spirals of materials just one atom thick. The continuously twisting stacks of two-dimensional…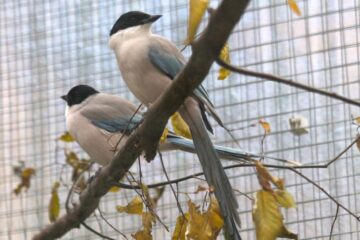 Big-hearted corvids
Social life as a driving factor of birds' generosity. Ravens, crows, magpies and their relatives are known for their exceptional intelligence, which allows them to solve complex problems, use tools…