More data needed on link between inflammation and colon cancer risk
A preliminary study suggests that persistent inflammation, as indicated by increased levels of C-reactive protein in the blood, is a risk factor for the development of colon cancer.
However, according to an editorial by Northwestern University researcher Boris Pasche, M.D., the link between chronic inflammation and colon cancer must be further explored before C-reactive protein is confirmed as a risk predictor.
The study and the editorial appear in the Feb. 4 issue of The Journal of the American Medical Association.
Pasche, a hematologist/oncologist, is assistant professor of medicine at the Feinberg School of Medicine and director of cancer genetics at The Robert H. Lurie Comprehensive Cancer Center of Northwestern University. Pasche's co-author on the editorial was Charles N. Serhan, Brigham and Women's Hospital and Harvard Medical School, Boston.
C-reactive protein is produced primarily in the liver and is a marker of inflammation. It was discovered about 70 years ago as a marker of infection in patients with pneumonia. Recent studies have shown that increased levels of C-reactive protein may also be predictive of heart attack and other cardiovascular events and may play a role in the development of some forms of cancer, including colon cancer.
The JAMA study followed for 10 years almost 23,000 individuals who had provided a blood sample in 1989.
The authors found that in 131 persons who later developed colon cancer, the concentration of C-reactive protein was significantly higher than that among a healthy control group. Among rectal cancer cases, levels of C-reactive protein were not significantly different from those in the normal group.
"More than 70 years after being discovered in patients with pneumonia, C-reactive protein is now linked with one of the most common forms of cancer," Pasche said.
Pasche said results of the study will stimulate research to further explore the relationship between inflammation and colon cancer. the future of C-reactive protein as a marker of colon cancer risk remains to be further defined.
Media Contact
Elizabeth Crown
EurekAlert!
Alle Nachrichten aus der Kategorie: Studies and Analyses
innovations-report maintains a wealth of in-depth studies and analyses from a variety of subject areas including business and finance, medicine and pharmacology, ecology and the environment, energy, communications and media, transportation, work, family and leisure.
Zurück zur Startseite
Neueste Beiträge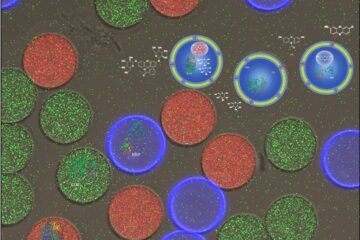 An artificial cell on a chip
Researchers at the University of Basel have developed a precisely controllable system for mimicking biochemical reaction cascades in cells. Using microfluidic technology, they produce miniature polymeric reaction containers equipped with…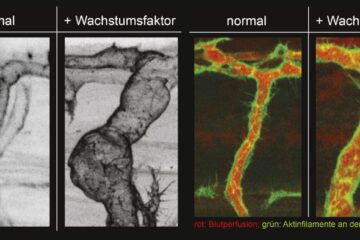 Specific and rapid expansion of blood vessels
Nature Communications: KIT researchers identify a new mechanism to control endothelial cell size and arterial caliber – basis for better treatment of heart infarct and stroke. Upon a heart infarct…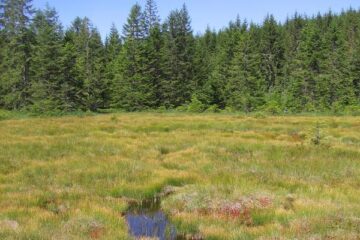 Climate change drives plants to extinction in the Black Forest in Germany
Climate change is leaving its mark on the bog complexes of the German Black Forest. Due to rising temperatures and longer dry periods, two plant species have already gone extinct…