Study finds huge variability in vitamin E absorption
A new study has found that cereal fortified with vitamin E has a very high rate of absorption into the bloodstream, whereas pills taken separately with the same food have inconsistent effects, and taking the supplements alone is largely useless.
The research was just published in the American Journal of Clinical Nutrition by scientists from the Linus Pauling Institute at Oregon State University.
The study points the way to more effective methods of taking this essential vitamin if people wish to supplement their diet, said Maret Traber, a professor with OSU's Linus Pauling Institute and national expert on vitamin E who recently served on federal panels to update the RDA for this vitamin.
As an antioxidant, vitamin E is one of the most commonly taken vitamin supplements in the world and included in virtually every multivitamin pill.
The research may explain, Traber said, why many past research studies done with vitamin E have varied findings. It's quite possible, she said, that the manner in which people took vitamin E supplements and the variation in its bioavailability from person to person have yielded widely inconsistent results about the value of this nutrient in heart disease and other degenerative diseases.
It may also be time to consider routine fortification of more foods with this vitamin, Traber said.
"For good reasons, Americans are increasingly moving towards low-fat diets," Traber said. "But average low-fat diets provide only about 5-8 international units a day of vitamin E. The recommended dietary allowance of vitamin E is 30 I.U. and it's possible that higher amounts than that are useful for optimal health. So we have to find ways to make sure everyone is getting enough of this nutrient."
A glitch, the researchers say, is that vitamin E is an oil, and people are now being told to use oils very sparingly. It can be found in nuts, oily fish, some vegetables and oils such as safflower, olive and canola oil. The most common way that people get vitamin E is through rich desserts and cooking oils.
"If people are getting all the vitamin E they need through a healthy, balanced diet, that's great," Traber said. "But we really don't want to be telling people to eat more fat, and that's generally where vitamin E is found. That's why it's appealing to find an effective way of obtaining this nutrient, such as vitamin E fortification of what is essentially a low-fat food."
This controlled study was done by LPI scientists, funded by and in collaboration with the Bell Nutrition Institute of General Mills.
In it, scientists tested the results of four different types of breakfasts: a pill of 400 I.U. of vitamin E with skim milk; a serving of a wheat breakfast cereal fortified with 30 I.U. of vitamin E; a serving of wheat breakfast cereal fortified with 400 I.U. of vitamin E; and a serving of wheat breakfast cereal with a pill of 400 I.U. vitamin E taken separately.
The pill of 400 I.U. vitamin E taken with just a glass of milk, in theory, should have provided more than 13 times the RDA of this nutrient. But, in fact, it raised the level of new vitamin E in the blood by only 3 percent. By comparison, the cereal fortified with 30 I.U. vitamin E raised the blood plasma level of new vitamin E five times higher than that, and the cereal fortified with 400 I.U. raised the new blood plasma level 30 times higher.
The effect of a pill of 400 I.U. taken with a serving of plain wheat cereal was inconsistent; some participants had a significant increase in blood plasma levels of vitamin E, others almost none. "This study clearly showed that applying vitamin E onto a grain cereal provided a huge and consistent increase in its bioavailability," said Scott Leonard, an LPI research assistant who conducted the study. "Even 30 I.U., the RDA for this vitamin, produced a large increase in new blood plasma levels."
According to Traber and Leonard, this indicates that people who are taking vitamin E supplements only with liquids on an empty stomach are accomplishing nothing and getting few if any benefits from the supplements. The vitamin clearly is absorbed better if it is part of, or closely associated with the digestion of a food that has some fat in it.
Vitamin E has been explored in recent years for its potential value in prevention of heart disease, cancer, Alzheimer's disease and other health concerns. The results of this study may explain in part why the other research has often yielded inconsistent results, Traber said.
"It's now clear that vitamin E must be taken in a certain way to be effective, either in a food containing vitamin E or in a supplement properly associated with a food," Traber said. "So anyone studying vitamin E for a clinical response must now be sure they are using it in a regimen that works."
It may also be time to consider the expansion of vitamin E as a routine food additive, she said.
"In our pursuit of low-fat diets, we increasingly are taking the fat out of foods but not putting the vitamin E back," Traber said.
There were a number of deficiency diseases in the early 1900s that have been largely eliminated with routine vitamin supplementation of food staples like flour and milk, Traber said. Chronic deficiencies of vitamin D led to rickets, vitamin A to blindness and the B-vitamin niacin to pellagra. In the developed world those diseases are now largely a thing of the past.
Vitamin E is an important antioxidant that prevents oxidation of polyunsaturated fats in membranes and lipoproteins, including the LDL and HDL forms of cholesterol. Although the scientific community is still divided in its conclusions, some studies suggest vitamin E has an important role to play in a healthy cardiovascular, neurologic and immune system.
Media Contact
David Stauth
Oregon State University
Alle Nachrichten aus der Kategorie: Studies and Analyses
innovations-report maintains a wealth of in-depth studies and analyses from a variety of subject areas including business and finance, medicine and pharmacology, ecology and the environment, energy, communications and media, transportation, work, family and leisure.
Zurück zur Startseite
Neueste Beiträge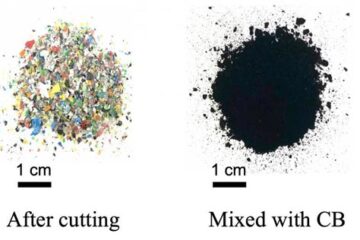 Flash graphene rocks strategy for plastic waste
Rice University lab detours potential environmental hazard into useful material. Plastic waste comes back in black as pristine graphene, thanks to ACDC. That's what Rice University scientists call the process…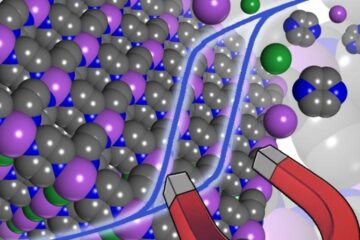 Towards next-generation molecule-based magnets
Magnets are to be found everywhere in our daily lives, whether in satellites, telephones or on fridge doors. However, they are made up of heavy inorganic materials whose component elements…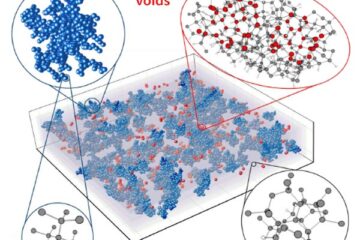 Order in the disorder …
… density fluctuations in amorphous silicon discovered Silicon does not have to be crystalline, but can also be produced as an amorphous thin film. In such amorphous films, the atomic…