Caloric sweetener use grows worldwide; soft drinks are chief culprit, study shows
Use of caloric sweeteners, including sugar, has grown markedly around the world over the past 40 years, according to a new University of North Carolina at Chapel Hill study.
In the United States, UNC scientists found increasing consumption of beverages, including soft drinks and sugared fruit drinks, was a major contributor to the burgeoning use of such sweeteners, which nutritionists believe contribute to unhealthy obesity. Obesity boosts the risk of heart disease, stroke, diabetes and other illnesses.
A report on the study appears in the November issue of Obesity Research, a professional journal published by the North American Association for the Study of Obesity. Authors are Dr. Barry Popkin, professor of nutrition at the UNC schools of public health and medicine and a fellow at the Carolina Population Center, and Samara Joy Nielsen, a nutrition doctoral student.
"Over the past several years, a number of studies have emerged that indicated how soft drink and fruit drink intake are adversely linked with adolescent and adult weight gain in the United States and Europe," Popkin said. "Our new study shows that the large increase in added sugar is not restricted to these few very high-income countries but is a worldwide phenomenon."
Also, until now, no food-related research has shown specifically which foods are responsible for the large increases in added sugar in the United States, he said.
"This study clearly documents for this country that the increase in added sugar intake between 1977 and 1996 is caused mainly by soft drinks and fruit drinks," Popkin said. "These calorically sweetened beverages account for 66 calories out of the total per capita caloric increase of 83 calories over this period, or close to 80 percent of the increase in caloric intake from these sweeteners."
Nielsen and Popkin analyzed food data from 103 countries in 1962 and 127 countries in 2000, along with information about urbanization and gross national income per capita. They also evaluated three nationally representative U.S. Department of Agriculture surveys from 1977 to 1978, 1988 to 1991 and from 1992 to 1996 plus 1998 and looked how specific foods contributed to growth in caloric sweetener intake. The average diet worldwide increased by 74 calories a day, they found. Urbanization and income growth contributed to 82 percent of the change. Between 1962 and 2000, the caloric intake of sugar increased considerably more for lower- and middle-income countries than for the highest-income countries.
"We also found that U.S. data showed an 83 calorie-per-day increase in caloric sweeteners consumed, a 22 percent jump in the proportion of energy people got from these sweeteners," he said.
Nielsen and Popkin used the term "caloric sweeteners" rather than added sugar because of the wide range of non-sugar products now in use. One major example is high fructose corn syrup since manufacturers add that rather than sugar to essentially all non-diet soft drinks. Other sweeteners include maple products, caramel, artificial and natural honey, maltose, glucose, dextrose and lactose.
"When the results of this study are coupled with earlier studies, we can clearly see the pronounced shift in the world's diet toward increased consumption of caloric sweeteners and away from higher-fiber foods," the two wrote. "Thus, we are increasingly consuming foods that provide energy but few other nutrients. Many scholars assert that the reduction in milk consumption in the United States is linked with the increase in intake of these calorically sweetened beverages."
Because of limited research, they said, the implications of these dietary shifts on human health are unclear, and there is still little understanding of replacement issues.
"It is clear, however, that consuming excessive soft drinks or other high-sugar, low-nutrient foods will either add calories or reduce nutrient intakes," Popkin and Nielsen wrote.
Media Contact
David Williamson
EurekAlert!
All news from this category: Studies and Analyses
innovations-report maintains a wealth of in-depth studies and analyses from a variety of subject areas including business and finance, medicine and pharmacology, ecology and the environment, energy, communications and media, transportation, work, family and leisure.
Back to the Homepage
Latest posts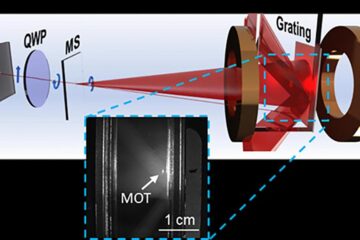 Bringing atoms to a standstill: NIST miniaturizes laser cooling
It's cool to be small. Scientists at the National Institute of Standards and Technology (NIST) have miniaturized the optical components required to cool atoms down to a few thousandths of…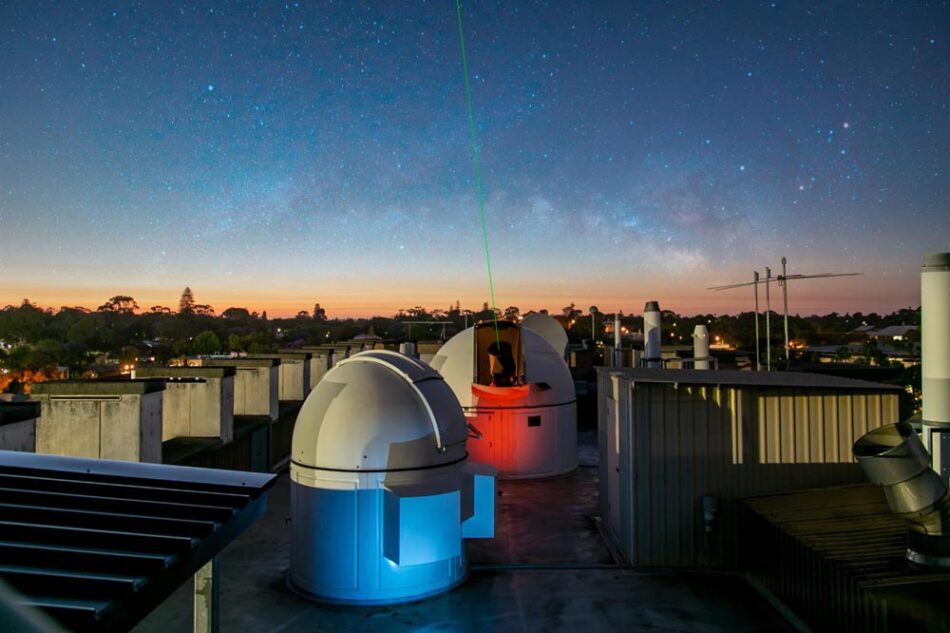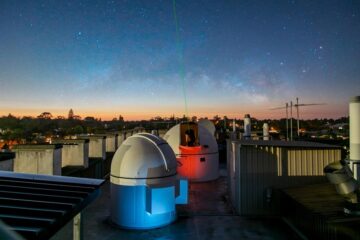 Record-breaking laser link could help us test whether Einstein was right
Scientists from the International Centre for Radio Astronomy Research (ICRAR) and The University of Western Australia (UWA) have set a world record for the most stable transmission of a laser signal through…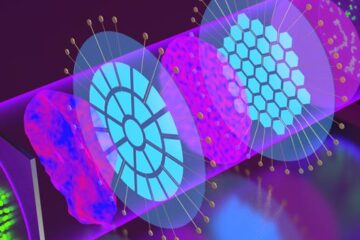 Adaptive optics with cascading corrective elements
A cascaded dual deformable phase plate wavefront modulator enables direct AO integration with existing microscopes–doubling the aberration correction range and greatly improving image quality. Microscopy is the workhorse of contemporary…