Touch doubles the power of VR therapy for spider phobia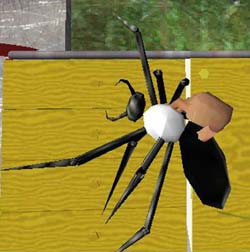 Just in time for Halloween, a new study of the use of virtual reality to treat spider phobia indicates that touching the fuzzy creepy-crawlers can make the therapy twice as effective.
Researchers at the University of Washington's Human Interface Technology (HIT) Lab measured aversion and anxiety responses of students, some of whom had a clinical phobia of spiders, before and after undergoing VR therapy. During the therapy, some of the subjects touched a realistic model of a large spider while grasping a virtual one. Those participants were able to come twice as close to a real spider after completing three therapy sessions, and reported a greater decrease in anxiety during treatment, than those who underwent VR therapy alone.
The study, titled "Interfaces that Heal: Coupling Real and Virtual Objects to Treat Spider Phobia," will be published tomorrow in the International Journal of Human-Computer Interaction (vol. 16, No. 2).
"This is significant for VR therapy," according to Hunter Hoffman, research scientist at the HIT Lab and lead author on the study. "It indicates that tactile augmentation reinforces all aspects of the virtual environment. If you introduce touch for one aspect, people seem to transfer that sense of reality to the rest of the virtual world. It's an easy and cost-effective way to make the VR treatment program more effective.
"And, since we're talking about spiders, which I think most of us find a little creepy, it seems very appropriate that this particular paper come out on Halloween," he added.
Successful phobia treatment requires the elicitation of an anxiety response during treatment. Proponents say VR therapy has a number of advantages over traditional "immersion" therapy for phobias. For one, the patient and the therapist have complete control over the feared object. VR also allows patients to confront fears that aren't easy to simulate because of geography or cost – fear of heights or flying, for example. VR also offers complete confidentiality, since the fears need not be confronted where others might be watching.
In addition, VR treatment tends to be more attractive to patients because they don't have to actually face the feared object, such as a live spider, Hoffman said. "So VR is likely to increase the proportion of phobia sufferers who seek treatment."
In conducting the study, researchers recruited student volunteers from an undergraduate psychology class. More than 400 students filled out questionnaires that assessed the presence and level of spider phobia, and 36 who registered as fearing spiders more than average were chosen to participate. Of those 36 participants, eight reported reactions strong enough to classify as clinically phobic.
Before and after the therapy, participants answered six questions designed to measure their anxiety about spiders. To help measure the severity of their phobia, subjects were also asked to enter a room with a live tarantula, housed in a terrarium, and asked to approach the hairy spider. When they had walked as close to the tarantula as they could, their distance from the spider was measured and they were asked to rate their anxiety on a scale of 1-10.
The participants were then randomly assigned to three groups: one that received VR therapy alone, one that received VR therapy with the addition of touch, and one that received no therapy at all.
The VR therapy groups went through three sessions in a virtual space dubbed "SpiderWorld." After each session, students rated how real the experience seemed.
During the first session, participants navigated a virtual kitchen and, in the course of exploring, came across a virtual spider, which scurried away. The goal of session one was to get within arm's reach of the cyber-spider.
During session two, participants picked up a "spider bucket." When they set the bucket down, a large animated spider with wiggly legs emerged, accompanied by brief scary music, then drifted to the floor. The students practiced picking up the bucket and having their close call with the spider until they became accustomed to it.
In the last session, participants were asked to reach out and grab the image of a fist-size Guyana bird-eating tarantula using a virtual hand. In real life, the students in the VR-only group grasped air. But when the students in the VR-plus-touch group grabbed the virtual spider, their real hand simultaneously grasped a fuzzy model of the tarantula attached to a position-sensing mount.
"For them, the virtual spider was furry and solid," said Hoffman.
On average during post-therapy tests, participants in the VR-only group who approached to within 5 feet of the living tarantula before treatment were able to close that distance to 2.5 feet afterward. But those who experienced touch with the VR therapy were able to come to within six inches of the tarantula. In addition, their anxiety level was significantly lower than the VR-only group.
"The tactile augmentation seemed to blur the distinction between what is real and what is virtual," Hoffman said. "That likely helped to increase the transfer of the virtual training to the real world."
Other authors of the study include Albert Carlin and Thomas Furness of the UW HIT Lab, and Azucena Garcia-Palacios and Cristina Botella-Arbona of Universidad Jaume I in Castellion, Spain. The International Journal of Human-Computer Interaction is a publication of Lawrence Erlbaum Associates Inc.
The research was funded by the Paul G. Allen Foundation for Medical Research and the Pla de Promocio de la Investigacio, Fundacio Caixi Castello-Bancaixa 1998.
Media Contact
Rob Harrill
University of Washington
All news from this category: Studies and Analyses
innovations-report maintains a wealth of in-depth studies and analyses from a variety of subject areas including business and finance, medicine and pharmacology, ecology and the environment, energy, communications and media, transportation, work, family and leisure.
Back to the Homepage
Latest posts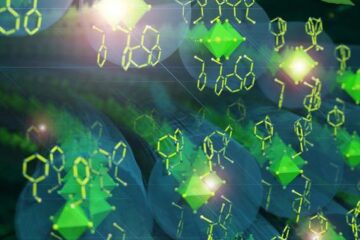 Just a few atoms thick: New functional materials developed
Using the smallest "construction set" in the world, a research team from the universities of Marburg, Giessen and Paderborn is designing new materials for computer chips, light-emitting diodes and solar…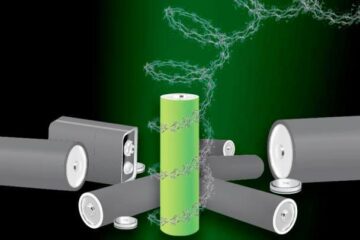 Researchers develop new metal-free, recyclable polypeptide battery
– that degrades on demand … This could result in battery production moving away from strategic elements like cobalt. The introduction of lithium-ion (Li-ion) batteries has revolutionized technology as a…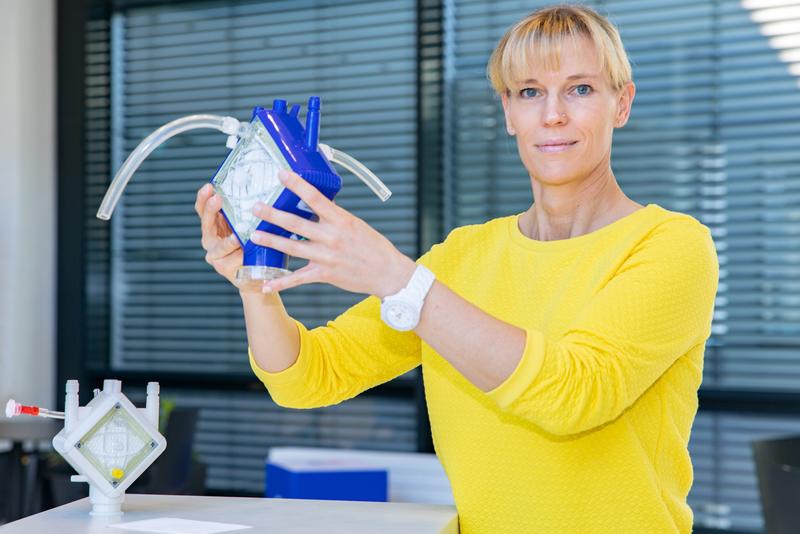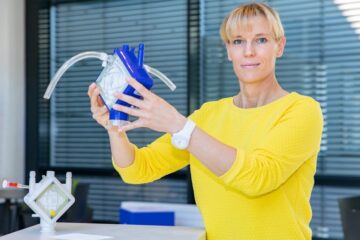 Artificial lungs as organ replacement
DFG priority program funds four MHH projects with 1.6 million euros. For people with severe lung diseases, transplantation of a healthy organ is often the only chance of survival. But…