New technique for sorting sperm could improve fertility treatment
U-M researchers report more effective method for separating viable sperm
A new technique to find the viable sperm in the semen of men with low sperm motility could lead to a new approach for infertility treatment, according to University of Michigan Health System researchers.
In a study published online and in the July/August issue of Reproductive BioMedicine Online (http://www.rbmonline.com), UMHS researchers used a microscopic chip divided into two channels to encourage viable, healthy sperm to separate from dead and immature sperm, in order to maximize the potential chances of fertilizing an egg. The research focused on separating the sperm and did not attempt fertilization.
"Current methods of isolating sperm for in vitro fertilization work, but not perfectly," says study author Gary D. Smith, Ph.D., associate professor of Obstetrics and Gynecology at the U-M Medical School and director of the Assisted Reproductive Technologies Laboratory.
"One method for separating sperm is centrifugation, which requires spinning the sample at high speeds. Yet, when this is done, live sperm are pelleted with dead sperm that release substances like free oxygen radicals that can damage the good sperm. That's a drawback to the current method. This new alternative has the potential to be a good way of getting motile sperm away from dead sperm without causing any damage."
Smith and colleagues are encouraged by their recent finding, yet note that it will take several years of development before their approach can be used efficiently and safely in a clinical setting.
The new method involves microfluidics, a new area of biomedical engineering that deals with the microscopic flow of fluids. It's currently used in applications such as gene sequencing and sorting cell cultures.
In this case, a device about the size of a penny was built with two channels that flowed together into parallel streams and eventually diverged. Sperm were sent through one channel and a saline solution through another channel. When the channels met, the motile, or healthy, sperm were able to cross over to the other stream and exit through the second channel, while the nonmotile sperm stayed their course through the first channel.
"Everything is pushed downstream because of fluid flow being generated by gravity and surface tension. The motile sperm exit a different outlet than non-motile components because motile sperm can swim and cross streamlines," says study co-author Shuichi Takayama, Ph.D., assistant professor of Biomedical Engineering and Macromolecular Science and Engineering at U-M.
Before passing through the device, only 44 percent of the initial sample was motile sperm. After the sperm passed through the flow channels, motile sperm increased to 98 percent. In addition, the sorted samples had twice as many sperm with normal structure and form compared to the unsorted samples. Testing was also done to ensure the substances used in the chip did not affect sperm viability or quality.
About 40 percent of infertility problems are with the male, including low motility. In borderline cases, traditional fertility treatments are highly effective. It's the men with extremely low sperm numbers who could most benefit from the microfluidic sperm sorting.
In theory only one sperm is needed to fertilize one egg, which means specialists need only isolate a small number of sperm.
"The problem is if there were 10 good sperm in an ejaculate, along with dead sperm, immature sperm and other debris, how do you get those viable sperm? You end up painstakingly searching through the sample for sperm," Smith says. In one patient with very low sperm levels, Smith recalls looking through a sample for six to seven hours to find the motile sperm.
Another advantage to this new sorting technique is that it can be done repeatedly without damaging viable sperm. Using current sorting methods, a significant number of viable sperm are lost. This creates a challenge when samples with extremely low sperm levels do not yield enough viable sperm after sorting. With the microfluidic process, it's simple to take the remaining sample and send it through the sorter another time.
But men with low motility aren't the only potential benefactors of this new technique. Smith sees broader implications for a whole new method of treating infertility – a practice that hasn't changed much since the initial "test tube babies."
"It has potential to provide a solution to a specific problem, but maybe more importantly it could represent a new integrated system where microfluidics is used to sort sperm, and divert those sorted sperm to eggs. Potentially, we could create something that sorts sperm, inseminates eggs and grows embryo all within a device the size of a stamp," Smith says. "Maybe more importantly these microfluidic devices have the potential of more closely recreating the environment of the female oviduct, the site of in vivo fertilization and early embryo development."
Microfluidics has only recently been applied to assisted reproduction. Other studies have looked at its use with eggs and embryos, but this study is the first to show its use in separating sperm.
Before any of this can be applied in a clinical setting, more tests must be conducted. Current studies are looking at improving the device design and applying this technique to a broader range of assisted reproductive technologies.
In addition to Smith and Takayama, the study authors include U-M researchers Timothy Schuster from Urology, Laura Keller from Obstetrics and Gynecology, and Brenda Cho from Biomedical Engineering.
Media Contact
Nicole Fawcett
EurekAlert!
Alle Nachrichten aus der Kategorie: Studies and Analyses
innovations-report maintains a wealth of in-depth studies and analyses from a variety of subject areas including business and finance, medicine and pharmacology, ecology and the environment, energy, communications and media, transportation, work, family and leisure.
Zurück zur Startseite
Neueste Beiträge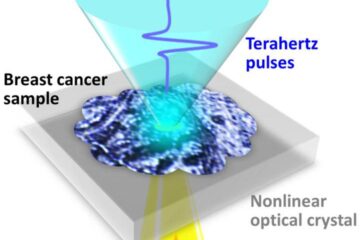 Key breakthrough towards on-site cancer diagnosis
No stain? No sweat: Terahertz waves can image early-stage breast cancer without staining. A team of researchers at Osaka University, in collaboration with the University of Bordeaux and the Bergonié…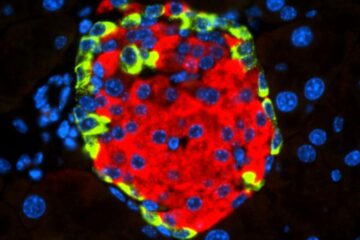 A CNIO team describes how a virus can cause diabetes
It has recently been described that infection by some enteroviruses – a genus of viruses that commonly cause diseases of varying severity – could potentially trigger diabetes, although its direct…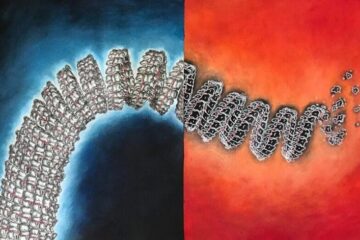 Targeting the shell of the Ebola virus
UD research team looking at ways to destabilize virus, knock it out with antivirals. As the world grapples with the coronavirus (COVID-19) pandemic, another virus has been raging again in…