Microsoft partners with Cass to research entrepreneurial activity
Microsoft has teamed up with Cass Business School to support a research project which will profile examples of hidden innovation and entrepreneurial activity in the UK. The study will explore the trigger points for innovation and how entrepreneurial success in minority cultures and groups could be transferred to UK society as a whole.
Cass Business School Professors Chris Hendry and Julie Logan will be carrying out the study, which seeks to identify the conditions and environment for the UK to flourish as an innovation powerhouse.
Although the UK is seen as a nation of inventors, it is often poor at turning innovation into economic gain. Subsequently, rates of innovation and entrepreneurship are perceived as being low, particularly in such groups as ethnic minorities, women, older workers and other 'hidden innovators'.
From the research, due for release in early 2008, the Cass team aim to derive a better understanding of these 'hidden innovators' by developing a number of case studies of successful innovations that have come from social groups that are often neglected. The case studies will focus on three groups: Indian innovators and entrepreneurs, dyslexic and partially sighted innovators and older workers. Microsoft already works with some of these and with other social groups whose innovation potential may be unrealised through their social enterprise programmes.
Professor Logan said: "By highlighting successful cases we hope to get a better understanding of individual motives and how more effective measures can be formulated to encourage members of such groups to see themselves as creators of business enterprises. Furthermore we hope analysis of these cases will offer perspectives that can influence the innovation agenda and future government policy."
"Our research will explore society's relationship with innovation. It aims to highlight the necessary political, economic, sociological and technological conditions that the UK will need to put in place for innovation and creativity to flourish among the so-called 'hidden innovators'."
Matt Bishop, Business and Marketing Officer for Microsoft, said: "We are delighted to be working with Cass on this important project, which will yield important insights on how to harness the innovation potential of key groups in society. The UK has the potential to be a major innovation powerhouse and we are committed to helping individuals, businesses and communities unlock their innovation potential."
All latest news from the category: Studies and Analyses
innovations-report maintains a wealth of in-depth studies and analyses from a variety of subject areas including business and finance, medicine and pharmacology, ecology and the environment, energy, communications and media, transportation, work, family and leisure.
Back to home
Newest articles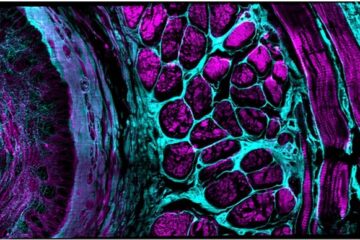 Enhancing the workhorse
Artificial intelligence, hardware innovations boost confocal microscope's performance. Since artificial intelligence pioneer Marvin Minsky patented the principle of confocal microscopy in 1957, it has become the workhorse standard in life…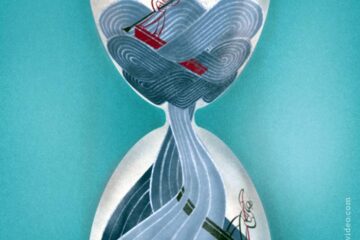 In the quantum realm, not even time flows as you might expect
New study shows the boundary between time moving forward and backward may blur in quantum mechanics. A team of physicists at the Universities of Bristol, Vienna, the Balearic Islands and…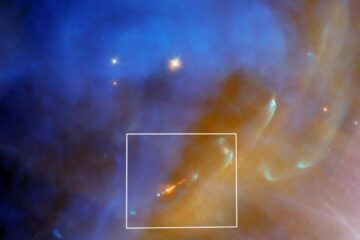 Hubble Spots a Swift Stellar Jet in Running Man Nebula
A jet from a newly formed star flares into the shining depths of reflection nebula NGC 1977 in this Hubble image. The jet (the orange object at the bottom center…