Metabolism in the brain fluctuates with circadian rhythm
In animals, this rhythm emerges from a tiny brain structure called the suprachiasmatic nucleus (SCN) in the hypothalamus. Take it out of the brain and keep it alive in a lab dish and this "brain clock" will keep on ticking, ramping up or gearing down production of certain proteins at specific times of the day, day after day.
A new study reveals that the brain clock itself is driven, in part, by metabolism, the production and flow of chemical energy in cells. The researchers focused primarily on a phenomenon known as "redox" in tissues of the SCN from the brains of rats and mice.
Redox represents the energy changes of cellular metabolism (usually through the transfer of electrons). When a molecule gains one or more electrons, scientists call it a reduction; when it loses electrons, they say it is oxidized. These redox reactions, the researchers found, oscillate on a 24-hour cycle in the brain clock, and literally open and close channels of communication in brain cells.
They report their findings in the journal Science, which also wrote a Perspective on the research. "The language of the brain is electrical; it determines what kind of signals one part of the brain sends to the other cells in its tissue, as well as the other parts of the brain nearby," said University of Illinois cell and developmental biology professor Martha Gillette, who led the study. "The fundamental discovery here is that there is an intrinsic oscillation in metabolism in the clock region of the brain that takes place without external intervention. And this change in metabolism determines the excitable state of that part of the brain."
SIDEBAR: Want to Know More?
The new findings alter basic assumptions about how the brain works, Gillette said.
"Basically, the idea has always been that metabolism is serving brain function. What we're showing is metabolism is part of brain function," she said. "Our study implies that changes in cellular metabolic state could be a cause, rather than a result, of neuronal activity."
The study team also included graduate student Yanxun Yu, postdoctoral researcher Gubbi Govindaiah, graduate student Xiaoying Ye, graduate student Liana Artinian, electrical and computer engineering professor Todd Coleman, chemistry professor Jonathan Sweedler and pharmacology professor Charles Cox. Gillette, Govindaiah, Ye, Sweedler and Cox also are affiliates of the Beckman Institute for Advanced Science and Technology at Illinois.
Editor's notes: To reach Martha Gillette, call 217-244-1355;
email mgillett@illinois.edu.
The paper, "Circadian Rhythm of Redox State Regulates Excitability in Suprachiasmatic Nucleus Neurons," is available online:
http://www.sciencemag.org/content/337/6096/839.full
Media Contact
Diana Yates
University of Illinois
Alle Nachrichten aus der Kategorie: Studies and Analyses
innovations-report maintains a wealth of in-depth studies and analyses from a variety of subject areas including business and finance, medicine and pharmacology, ecology and the environment, energy, communications and media, transportation, work, family and leisure.
Zurück zur Startseite
Neueste Beiträge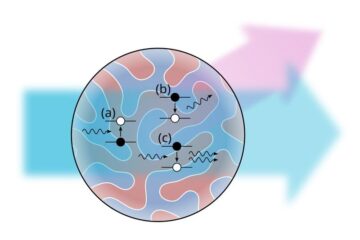 Who stole the light?
Self-induced ultrafast demagnetization limits the amount of light diffracted from magnetic samples at soft x-ray energies. Free electron X-ray lasers deliver intense ultrashort pulses of x-rays, which can be used…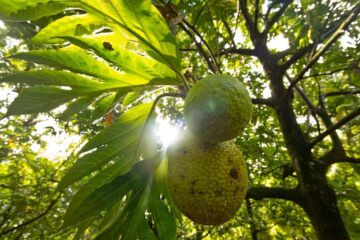 Could breadfruit be the next superfood?
UBC researchers say yes Breadfruit is sustainable, environmentally friendly and a high-production crop. A fruit used for centuries in countries around the world is getting the nutritional thumbs-up from a…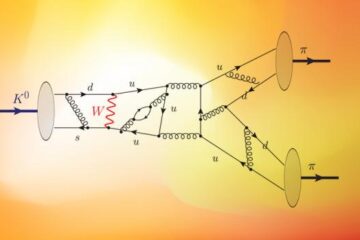 New calculation refines comparison of matter with antimatter
Theorists publish improved prediction for the tiny difference in kaon decays observed by experiments. -An international collaboration of theoretical physicists–including scientists from the U.S. Department of Energy's (DOE) Brookhaven National…