Hybridising electricity grids with solar photovoltaic (PV) saves costs – New FS UNEP Study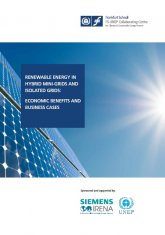 On the basis of seven case studies in as many countries, this study finds that financing costs for a hybridisation project can be a major driver of electricity generation costs. Amongst other things, financing costs largely depend on the ownership structure of the power plant. "Relatively low 'public sector' return expectations can be assumed if the project is financed on the balance-sheet of a state-owned utility, and on concessional debt terms.
In this case, hybridisation could achieve significant cost reductions at all seven sites" says Torsten Becker, co-author of the study. However, assuming private sector return expectation – as possibly occurring if the hybrid is realised by an independent power producer (IPP) under a project finance structure – cost savings at six of seven sites would be insignificant or even negative.
Consequently, as Frankfurt School's President Udo Steffens points out: "The analysis contributes to the very topical discussions on the affordability of climate change mitigation, and the challenges in crowding-in the private sector. It is part of our endeavour to advocate green energy without neglecting market realities and real economic costs."
Diesel-powered grids can be hybridised using different types of system-integration technologies and renewable energy sources. This analysis compares diesel plants to a '100-percent-peak PV penetration' hybrid technology, with which existing diesel generators can be switched off during peak availability of solar radiation.
The focus on this technology, however, is illustrative only, and does not imply its general advantage compared to other hybrid technologies (likewise, solar PV was selected as only one of several options for hybridisation).
Find the full Study online: "Renewable Energy in Hybrid Mini-Grids and Isolated Grids: Economic Benefits and Business Cases".
Call for comments: The FS-UNEP Centre welcomes any feedback on the approach and results of this analysis. In particular, providers of other technologies are invited to get in touch with the Centre for a possible follow-up analysis of alternative hybrid solutions.
The Frankfurt School – UNEP Collaborating Centre for Climate & Sustainable Energy Finance is a strategic cooperation between Frankfurt School of Finance & Management and the United Nations Environment Programme (UNEP). It is committed to facilitating the necessary structural change of energy supply and use around the globe by helping to catalyse private sector capital flows towards investments in sustainable energy, climate change mitigation and adaptation. The hybrid study was furthermore supported by the International Renewable Energy Agency (IRENA) and Siemens AG.
About Frankfurt School of Finance & Management
Frankfurt School of Finance & Management is a research-led business school that is accredited by EQUIS and AACSB International. Frankfurt School offers educational programmes covering a wide variety of financial, economic and management subjects, including Bachelor's and Master's degree courses, a doctoral programme, executive education programmes, certification programmes, open seminars and training courses for professionals, and seminars and workshops for corporate and vocational trainees. In their research, Frankfurt School faculty members address topical issues in business, management, banking and finance. Furthermore, Frankfurt School experts manage advisory and training projects covering financial disciplines in emerging markets and developing countries, with particular focus on topics relating to microfinance and finance for energy from renewable sources. Frankfurt School's Master of Finance programme is the only Master of Finance degree taught by a German business school to feature in the current Financial Times ranking (at number 20 in June 2014). In the Handelsblatt ranking published in December 2014, which rated the research credentials of German-language business studies lecturers and faculties, the Frankfurt School faculty took fifth place in Germany; several Frankfurt School professors were also awarded high individual rankings. In addition to the business school's main campus in Frankfurt, Frankfurt School operates study centres in Hamburg and Munich, as well as international offices in Istanbul (Turkey), Dushanbe (Tajikistan), Beijing (China), Pune (India) and Nairobi (Kenya). Frankfurt School is a globally networked business school working with nearly 100 partner universities.
For more details, visit www.frankfurt-school.de
http://fs-unep-centre.org/publications/renewable-energy-hybrid-mini-grids-and-is…
Media Contact
Angelika Werner
idw - Informationsdienst Wissenschaft
All latest news from the category: Studies and Analyses
innovations-report maintains a wealth of in-depth studies and analyses from a variety of subject areas including business and finance, medicine and pharmacology, ecology and the environment, energy, communications and media, transportation, work, family and leisure.
Back to home
Newest articles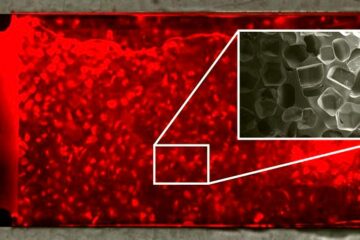 Silicone sponge captures unknown bacteria
KIT researchers develop a chip that captures microbial dark matter in air, water, and soil – new tool for biotechnology and medicine. From human intestines to the bottom of the…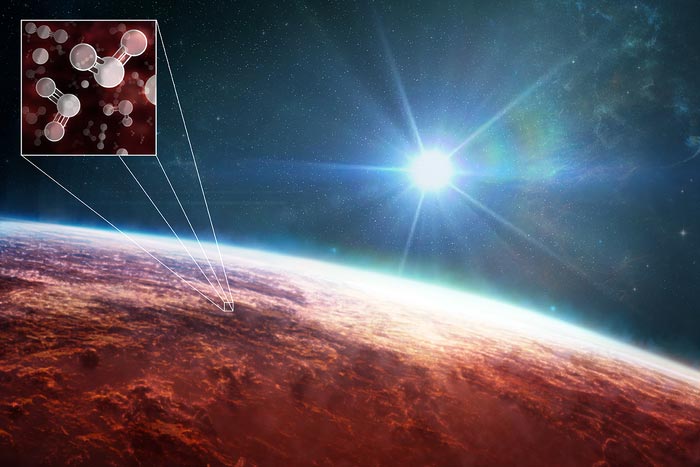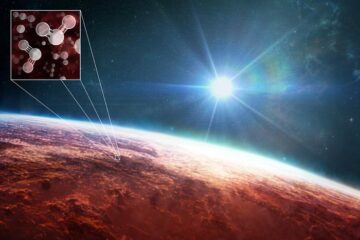 An exoplanet atmosphere as never seen before
The JWST just scored another first: a detailed molecular and chemical portrait of a distant world's skies. The telescope's array of highly sensitive instruments was trained on the atmosphere of…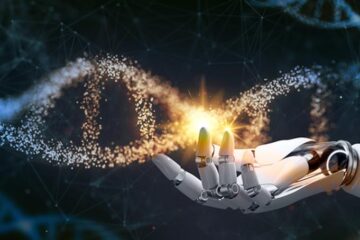 AI tailors artificial DNA for future drug development
With the help of an AI, researchers at Chalmers University of Technology, Sweden, have succeeded in designing synthetic DNA that controls the cells' protein production.  The technology can contribute to…