Carbon Monoxide Exposure Can Be Reduced During Routine Anesthesia in Kids
Doctors at Children's National Medical Center have found that carbon monoxide levels in the blood of young children increase during routine general anesthesia. Anesthesiologists have found for the first time that, under certain circumstances, infants and children may be exposed to carbon monoxide during routine anesthesia resulting in a rise in the carbon monoxide levels in the child's blood.
Because carbon monoxide can be generated as a byproduct of anesthesia, anesthesiologists world-wide use specific precautions to prevent and limit its production, according to Richard J. Levy, MD, Chief of Cardiac Anesthesiology, at Children's National. Dr. Levy's team identified the conditions in which carbon monoxide may be inhaled during anesthesia:
The first study demonstrated that carbon monoxide detected in the breathing circuit correlated with the increase in blood levels in children 2 years and older. The study included 15 patients between 4 months and 8 years.
The second study identified that the patient's own exhaled carbon monoxide may be "re-breathed" during low-flow anesthesia – the current standard of care – where fresh gas flows more slowly into the circuit, rather than rapidly.
"The main goal is to provide the safest environment for young patients who require surgery," said Dr. Levy. "We have identified tangible ways to reduce the risk of carbon monoxide exposure, and our hope is that these changes will be implemented internationally."
Much remains unknown about the effects of low-dose carbon monoxide exposure on the developing brain. Several recent studies have suggested there may be a link to hearing impairments. Though there is more research to be done to determine these impacts, Dr. Levy recommends two immediate changes that will eliminate the risk of carbon monoxide exposure in children:
In the anesthesia machine, use carbon dioxide absorbents that lack strong metal alkali and do not degrade inhaled anesthetics (avoids CO production risk)
Avoid of low-flow anesthesia (avoids CO re-breathing risk)
Following Dr. Levy's study findings, Children's National switched to the recommended absorbent to minimize the risk to patients. Although the sample size is small, the results are compelling and Dr. Levy believes changes should be implemented.
Dr. Levy's research has been named the top study out of 600 at the International Anesthesia Research Society 2010 meeting, and won the John J. Downes Research Award for best abstract at the upcoming Society of Pediatric Anesthesia/American Academy of Pediatrics 2010 Annual meeting.
Children's National Medical Center, located in Washington, DC, is a leader in the development of innovative new treatments for childhood illness and injury. Children's has been serving the nation's children for more than 135 years. Children's National is consistently ranked among the best pediatric hospitals by U.S.News & World Report and the Leapfrog Group. For more information, visit www.ChildrensNational.org. Children's Research Institute, the academic arm of Children's National Medical Center, encompasses the translational, clinical, and community research efforts of the institution. Learn more about Children's Research Institute at www.ChildrensNational.org/Research.
Media Contact
Emily Dammeyer
EurekAlert!
Alle Nachrichten aus der Kategorie: Studies and Analyses
innovations-report maintains a wealth of in-depth studies and analyses from a variety of subject areas including business and finance, medicine and pharmacology, ecology and the environment, energy, communications and media, transportation, work, family and leisure.
Zurück zur Startseite
Neueste Beiträge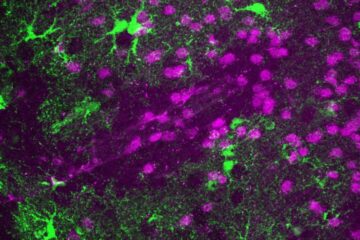 Scientists advance understanding of blood-brain barrier health
Fralin Biomedical Research Institute scientists' finding has implications for brain diseases. Hard skulls help protect our brains from physical injuries. In addition to a tough outer shell, brains have internal…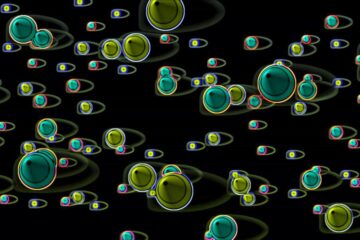 Why there is no speed limit in the superfluid universe
Physicists from Lancaster University have established why objects moving through superfluid helium-3 lack a speed limit in a continuation of earlier Lancaster research. Helium-3 is a rare isotope of helium,…
The right formula for scaling production of promising material to decontaminate water
An international team of researchers have found a way to refine and reliably produce an unpredictable and hard-to-control material that could impact environmental conservation, energy and consumer electronics. The material,…