Women who were sexually abused as children more likely to smoke
Women who were sexually abused as children are much more likely to be current smokers than women who weren't abused as children. That's a key finding of a preliminary study on possible connections between sexual abuse and smoking — a topic that has been largely overlooked in medical research.
The study is published in the February issue of the journal Addictive Behaviors.
"We found childhood sexual abuse is a strong predictor of smoking for women," says Colmar De Von Figueroa-Moseley, Ph.D., lead investigator in the study and director of Mayo Clinic's Office of Diversity in Clinical Research. "In our study, it was a more reliable smoking predictor than income, age or ethnicity. Understanding this connection could lead to new approaches to help girls and women avoid or stop smoking."
Study results include:
Women who were sexually abused as children were 3.8 times more likely to be current smokers than women who didn't report abuse. Childhood sexual abuse was defined as sexual fondling, attempted rape or rape before age 14.
Women who were sexually abused as children were twice as likely as those not abused to have ever smoked cigarettes.
Women reporting childhood sexual abuse were 2.1 times more likely than women not reporting abuse to start smoking by age 14.
Women who reported many incidents of sexual abuse as adults also were more likely to be smokers, but at a far lower risk level than women who reported even one instance of childhood abuse.
How the study was done
Researchers analyzed written surveys from 296 women, who ranged in age from 18 to 74. The study was conducted at California State University at San Bernardino, and 90 percent of the participants were college students. The respondents were racially diverse: 49.7 percent white; 24.9 percent Latino; 9.3 percent black; 8.3 percent Asian and 7.8 percent other ethnic groups. Respondents answered questions about smoking, sexual abuse, income, education and ethnicity.
Nine percent of the women were current smokers, and 69.3 percent of respondents had smoked at least once. About 29 percent of respondents reported being sexually abused as a child; 52 percent said they were sexually victimized as adults.
The sexual abuse-smoking connection
"Childhood sexual abuse may be a hidden but powerful reason why girls start smoking," says Dr. Figueroa-Moseley. "Smoking may be a way to cope with the stress of abuse."
While overall smoking rates have declined significantly over recent decades, smoking rates for teen and adult women recently have increased.
The conclusions of this research are limited by the small number of participants. "But the findings do support a compelling argument that sexual abuse is a strong — yet little understood — predictor of smoking," says Dr. Figueroa-Moseley. More systematic study is needed before developing new treatment options.
Media Contact
Shelly Plutowski
EurekAlert!
All latest news from the category: Social Sciences
This area deals with the latest developments in the field of empirical and theoretical research as it relates to the structure and function of institutes and systems, their social interdependence and how such systems interact with individual behavior processes.
innovations-report offers informative reports and articles related to the social sciences field including demographic developments, family and career issues, geriatric research, conflict research, generational studies and criminology research.
Back to home
Newest articles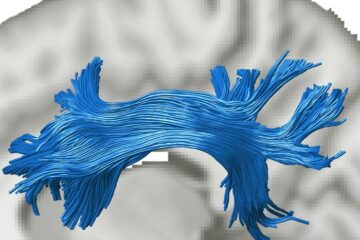 Using GPUs to discover human brain connectivity
A new GPU-based machine learning algorithm developed by researchers at the Indian Institute of Science (IISc) can help scientists better understand and predict connectivity between different regions of the brain….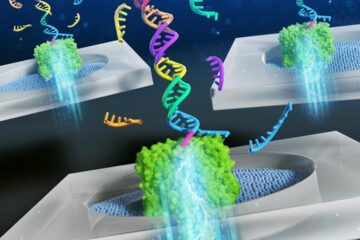 Detection of cancer biomarkers from blood samples
… using nanopore-based DNA computing technology. Cholangiocarcinoma, also known as bile duct cancer, is a cancer type with a characteristically high mortality. At the time of diagnosis, most bile duct…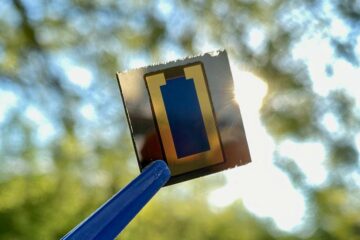 Thin-film photovoltaic technology combines efficiency and versatility
Researchers at KIT develop perovskite/CIS tandem solar cells with an efficiency of nearly 25 percent; combination of materials enables mobile applications. Stacking solar cells increases their efficiency. Working with partners…