Eagle eyes detect flaws in paper
Today`s machines produce paper so rapidly that visual quality control is stretched to its limits. New automated systems with cameras and image analysis algorithms manage this flood of paper with no problem – they can even tackle the job with patterned wood and textiles.
The fastest papermaking machine in the world produces a roll of paper approximately 10 meters wide at the rate of 100 kilometers per hour. In less than 20 seconds the paper would cover an area the size of a soccer field. Impossible to visually inspect such a flood of paper for flaws. In fact, the slower pace of traditional quality controls using trained personnel often leads to a bottleneck in the entire production process. Automated image analysis systems can perform the task considerably faster and, moreover, the data they gather can be fed back directly to control the production process. The Fraunhofer Institute for Industrial Mathematics ITWM has developed a quality control system known as SPOT. It is capable of checking two and half meters of paper per second, using one camera for every meter of its width. The system identifies imperfections in paper such as glossy patches, scratches, perforations and indentations less than one millimeter in size. A further advantage of the system is that SPOT can be operated using standard PCs and expanded modularly as required.
"The hardware components are only one aspect of the system," explains IT specialist Markus Rauhut. "The attainable speed and precision of quality control depend, above all, on the algorithms of the image processor." The edges of the paper must first be identified, so that they are not registered as flaws. Then, it is important to distinguish essential image contents from nonessential and separate them. Otherwise, with such a huge quantity of paper, the amount of data gathered would be simply overwhelming. Various electronic filters extract typical flaws, which are then reproduced in a new image as "regions of interest". What constitutes a flaw and its permissible dimensions is defined at the start. This reduced-data image can be viewed immediately or be analyzed statistically as part of a defect report. Finally, individual sheets of paper can be automatically sorted and segregated on the basis of their quality.
What works well with uniformly colored paper requires much greater computational effort for wood and textiles. "If flaws in patterns are to be optically analyzed at high speed, it is essential that the existing algorithms be further simplified, despite their already optimized design," comments Rauhut, explaining the challenge. "Our TASQ and FOQUS systems would be suitable for quality control in these areas – but they have to be `trained` first. All three surpass the speed and precision of the human eye with no problem."
Media Contact
Dr. Johannes Ehrlenspiel
alphagalileo
All latest news from the category: Process Engineering
This special field revolves around processes for modifying material properties (milling, cooling), composition (filtration, distillation) and type (oxidation, hydration).
Valuable information is available on a broad range of technologies including material separation, laser processes, measuring techniques and robot engineering in addition to testing methods and coating and materials analysis processes.
Back to home
Newest articles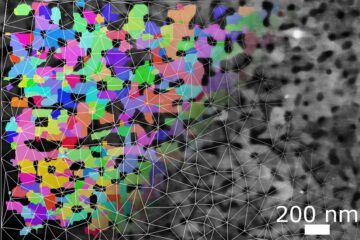 Thermal insulation for quantum technologies
Thermal insulation is not only important for buildings, but also in quantum technologies. While insulation panels around a house keep the heat inside, quantum devices require insulation against heat from…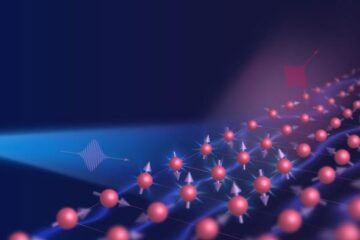 Spin keeps electrons in line in iron-based superconductor
Electronic nematicity, thought to be an ingredient in high temperature superconductivity, is primarily spin driven in FeSe finds a study in Nature Physics. Researchers from PSI's Spectroscopy of Quantum Materials…
Scientists devise method to prevent deadly hospital infections without antibiotics
Novel surface treatment developed at UCLA stops microbes from adhering to medical devices like catheters and stents. A hospital or medical clinic might be the last place you'd expect to…