Oxygen sponge saves energy during the production of plastics
Dutch researcher Bart de Graaf has developed a solid oxygen carrier, a sort of oxygen sponge. The oxygen from the sponge reacts with hydrogen to produce water. With De Graaf's discovery a lot of energy can be saved during the production of raw materials for plastics.

Hydrogen is released during the conversion of ethane and propane to ethylene and propylene, raw materials for the production of plastics. Using oxygen from a so-called oxygen sponge to convert hydrogen into water saves a lot of energy during the production process.
The oxygen sponge only reacts with the hydrogen released and not with other compounds in the chemical reaction, such as ethane and propane. This allows more starting materials to be converted in one cycle and makes the separation of the starting material and product both easier and cheaper. This new process therefore saves a lot of energy.
Shopping bags, Australian banknotes and many other materials contain the plastics polyethylene or polypropylene. These are made from the raw materials ethylene and propylene. Linking together these raw materials creates a large network of molecules, a plastic.
The majority of ethylene and propylene is made from ethane and propane, produced during the cracking of crude oil. Ethane and propane are converted into ethylene and propylene plus hydrogen in a reactor vessel at a very high temperature.
Unfortunately, this chemical reaction is an equilibrium reaction. This means that although ethylene and propylene are formed, the starting materials are not completely used up in the reaction. The product produced is therefore contaminated. It costs a lot of energy to separate the starting materials and products, and to return the starting materials left to the reactor.
Bart de Graaf developed a process which directly removes one of the products from the equilibrium reaction. Using an oxygen sponge to convert the hydrogen released into water allows the reaction to continue until most of the starting materials have been used up.
The research was funded by the Netherlands Organisation for Scientific Research.
Media Contact
Dr Bart de Graaf
EurekAlert!
All latest news from the category: Process Engineering
This special field revolves around processes for modifying material properties (milling, cooling), composition (filtration, distillation) and type (oxidation, hydration).
Valuable information is available on a broad range of technologies including material separation, laser processes, measuring techniques and robot engineering in addition to testing methods and coating and materials analysis processes.
Back to home
Newest articles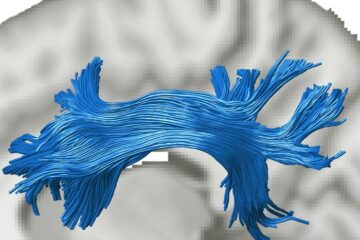 Using GPUs to discover human brain connectivity
A new GPU-based machine learning algorithm developed by researchers at the Indian Institute of Science (IISc) can help scientists better understand and predict connectivity between different regions of the brain….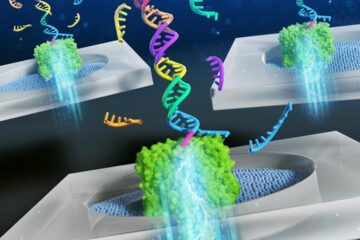 Detection of cancer biomarkers from blood samples
… using nanopore-based DNA computing technology. Cholangiocarcinoma, also known as bile duct cancer, is a cancer type with a characteristically high mortality. At the time of diagnosis, most bile duct…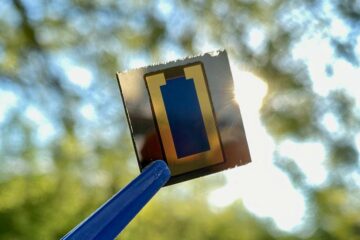 Thin-film photovoltaic technology combines efficiency and versatility
Researchers at KIT develop perovskite/CIS tandem solar cells with an efficiency of nearly 25 percent; combination of materials enables mobile applications. Stacking solar cells increases their efficiency. Working with partners…