Stanford researchers go from heaven to Earth in 'lifeguard' test
What happened in Vegas didn't stay in Vegas for device's inventors
Back in 2002, Stanford University engineers Kevin Montgomery, PhD, and Carsten Mundt, PhD, found themselves bored at a conference in Las Vegas. So they did what you'd expect from any researchers stuck in Sin City with frequent thoughts about life in outer space: They headed to a casino, downed a few cocktails and drew up a plan for the ideal physiological monitor for astronauts.
But here's what you wouldn't expect: The pair's scheme has come to life, a result of a Stanford-NASA collaboration to develop the physiological monitor and test it in a gamut of extreme environments. If the device passes NASA muster next year, it will become part of astronauts' wardrobes and will connect them to doctors who can monitor their health in real-time – something outside the realm of possibility given current NASA technology. Meanwhile, the team is using the device, called LifeGuard, to gather physiological data of use to the space program and is exploring terrestrial uses as well.
Today Montgomery, a researcher in the School of Medicine's surgery department, is director of engineering at the Stanford University-NASA National Center for Space Biological Technologies, and Mundt, also a researcher in surgery, is the center's chief hardware engineer. The center picks up where Montgomery and Mundt's previous collaborations with NASA left off.
At the time of the Las Vegas conference, Montgomery and Mundt had created a personal physiological monitor demo for John Hines, manager of the astrobionics program at NASA Ames in nearby Mountain View. "We used the demo to help engineers at NASA Johnson Space Center start figuring out what they'd need for the astronauts. They could play with it and zero in on the requirements," said Montgomery.
Though similar devices existed, none provided the wearability and functionality NASA required. After Montgomery and Mundt received the go-ahead from Hines, the team built the system, designing it to relay astronauts' physiological data to doctors on Earth and to withstand the wear and tear of use aboard the International Space Station.
The outcome was a computer about the size of an old-fashioned Walkman that straps on just above the wearer's waist and a base station that can run on a tablet, laptop, desktop or pocket PC. The wearable computer, called the CPOD, takes in 2-lead ECG and respiration information from stick-on sensors. In addition, it detects temperature, body orientation and acceleration, pulse rate and blood oxygen level and supports a plug-in blood pressure monitor.
Once the device gathers the information, it can either stream or download it wirelessly to the base station, which then transmits the data over the Internet to any designated computer.
In February 2003, Greg Kovacs, MD, PhD, associate professor of electrical engineering, joined the testing effort and offered to wear it hiking and climbing. The hikes revealed glitches, electrode problems and provided feedback on comfort and ease of use.
"We learned: Don't use electrodes that have very sticky electrode gel. That stuff comes off when you sweat," said Mundt, who took part in the climbs.
The most dramatic test so far put the equipment through an environment as close to extraterrestrial as possible. On that trip, the expedition members wore LifeGuard on a journey to the top of Licancabur volcano, on the border of Bolivia and Chile. It's an environment that combines low-oxygen, low atmospheric pressure and high ultraviolet radiation. Once at the peak, the team leader tested the equipment in a yet more rigorous environment by jumping into a lake. At about 19,200 feet, it's one of the planet's highest. Kovacs also carried out the key mission for the LifeGuard team: live transmission of his vitals from a high-altitude, remote location to computers stationed in the Bay Area.
In March, four team members tested LifeGuard aboard NASA's KC-135, a jet airplane that provides a taste of zero gravity by flying a roller-coaster-course trajectory. At the top of the arcs, the aircraft and its contents are weightless. "The CPODs worked beautifully," said Judy Swain, MD, professor and chair of Stanford's Department of Medicine, who was part of the LifeGuard testing team.
Not only did the devices perform perfectly, they proved their value for monitoring astronauts with a variety of illnesses including space sickness, a combination of symptoms that occur in the weightless conditions of space flight.
The team feels confident that the device is ready for NASA's assessment, which will probably take place next year. That's great news for NASA's Hines, whose goal is to develop the capability to provide medical monitoring of astronauts in space. "One day, hopefully, we'll fly this technology to the Moon and maybe Mars," Hines said.
But the testing isn't over. "We want to start looking at how it could be improved for other applications – not just space," said Montgomery.
And now that LifeGuard has proved itself, the device is in demand. Among the requests are several from NASA, including one to monitor astronauts during simulated spacewalks in the Neutral Buoyancy Lab, a huge 40-foot-deep pool of water at Johnson Space Center that astronauts use to get the hang of zero-gravity conditions.
The Stanford-NASA team has its own ideas for uses. Swain and Kovacs, who serve as principal investigators for the center, are planning to apply for grants to support several clinical trials: one that would use the device to help quantify the success of cardiac interventions and another that would use it to aid diagnosis of sleep disorders.
Stanford University Medical Center integrates research, medical education and patient care at its three institutions – Stanford University School of Medicine, Stanford Hospital & Clinics and Lucile Packard Children's Hospital at Stanford.
Alle Nachrichten aus der Kategorie: Process Engineering
This special field revolves around processes for modifying material properties (milling, cooling), composition (filtration, distillation) and type (oxidation, hydration).
Valuable information is available on a broad range of technologies including material separation, laser processes, measuring techniques and robot engineering in addition to testing methods and coating and materials analysis processes.
Zurück zur Startseite
Neueste Beiträge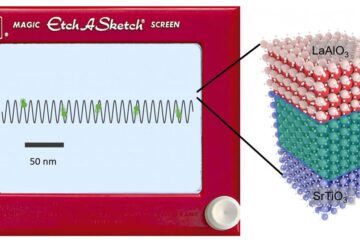 Pitt researchers create nanoscale slalom course for electrons
Professors from the Department of Physics and Astronomy have created a serpentine path for electrons. A research team led by professors from the Department of Physics and Astronomy have created…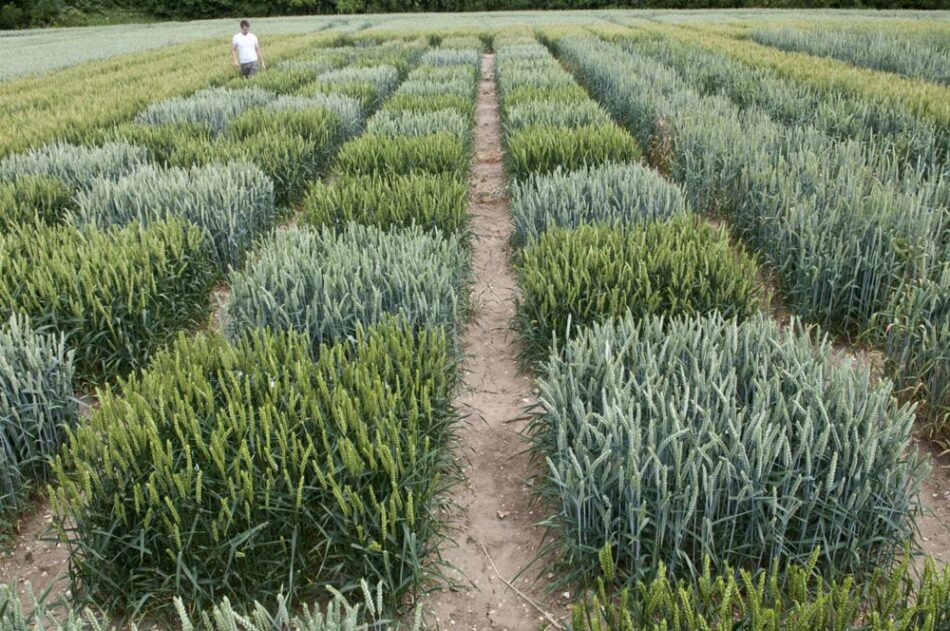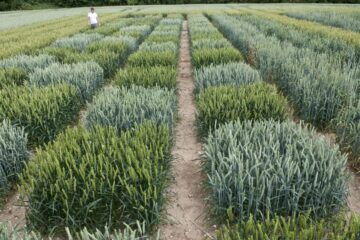 Novel haplotype-led approach to increase the precision of wheat breeding
Wheat researchers at the John Innes Centre are pioneering a new technique that promises to improve gene discovery for the globally important crop. Crop breeding involves assembling desired combinations of…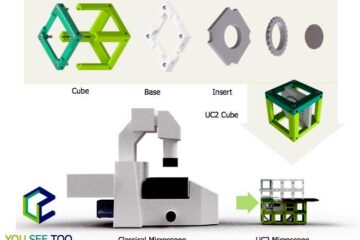 A microscope for everyone
Jena researchers develop open-source optical toolbox. The open-source system from the 3D printer delivers high-resolution images like commercial microscopes at hundreds of times the price. Modern microscopes used for biological…