Loughborough innovators capture football's magic free kick formula
With Euro 2004 fast approaching, all eyes will be fixed on David Beckham's right foot, with the fervent hope that he will kick the perfect free kick. Now researchers at Loughborough University have invented the world's first device to capture this magic formula – in an instant.
To kick the perfect free kick, the ball must travel with sufficient speed and elevation to clear any defensive wall, whilst spinning fast enough to swerve away from the goalkeeper and into the goal. Until now it has not been possible to simultaneously record all of this vital information. But thanks to unique patented technology developed at Loughborough, footballers will know within seconds the minute detail of the ball's flight characteristics.
The University's Sports Technology Research Group (STRG) has been concerned with measuring the flight characteristics of balls for a number of years. Professor Roy Jones, Head of Loughborough's Sports Technology Research Group and Chris Sumpter, a former researcher now working as a consultant originated a method of measuring golf ball spin by using an arrangement of dots placed around the ball surface.
The QuinSpin system is an extension of the 'dot' concept and evolved out of PhD research into the kicking capabilities of elite players. Dr Paul Neilson of the STRG carried out research that involved gathering data on hundreds of premiership kicks to test footballs. Rather than painstakingly record the data of each kick, Dr Neilson, Professor Jones and Mr Sumpter developed a uniquely patterned football and image capture unit to do the job in seconds and capture 3D ball spin for the very first time.
The player's kick is picked up by QuinSpin's inbuilt microphone which triggers a camera and two flash units to obtain sequential images of the ball in flight. The images are instantly transmitted to a standard laptop where ball speed, elevation and 3D spin measurements are computed. This level of information is only possible due to the special pattern on the football, obtained using a genetic algorithm, and enabling the system to automatically recognise the ball's precise orientation.
QuinSpin's commercial development has been greeted favourably by the coaching community in both the UK and America, with many coaches seeing its potential to assess kicking ability and to develop young player skills. "The assessment of kicking ability is currently based solely on coach opinion, but with QuinSpin, players or coaches can receive instant feedback on their performance," says Dr Neilson. He continues, "Players could also use QuinSpin to help develop their weaker foot and a further application could be for monitoring rehabilitation after injury."
A Gatsby Innovation Fellowship of £45,000 helped refine the QuinSpin technology and the inventors have now formed a company, Sports Dynamics, to commercially exploit the QuinSpin system. Sports Dynamics is the first Loughborough University venture to receive an investment of £250,000 from Lachesis, the University Challenge Seed Fund that accelerates the most promising research from five of the East Midlands universities. The Lachesis fund is managed by Quester Capital Management.
QuinSpin will be launched at the world's largest soccer coach's convention in America in January 2005. As the Loughborough innovators hold the patent for this unique 3D spin measurement technology for any projectile, the promising commercial possibilities could extend beyond football into a host of other sports.
Media Contact
Anna Seddon
Loughborough University
Alle Nachrichten aus der Kategorie: Process Engineering
This special field revolves around processes for modifying material properties (milling, cooling), composition (filtration, distillation) and type (oxidation, hydration).
Valuable information is available on a broad range of technologies including material separation, laser processes, measuring techniques and robot engineering in addition to testing methods and coating and materials analysis processes.
Zurück zur Startseite
Neueste Beiträge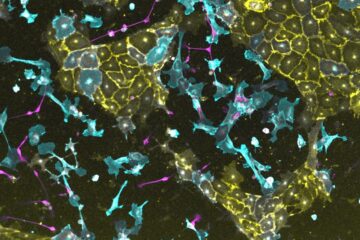 Customized programming of human stem cells
Induced pluripotent stem cells (iPS) have the potential to convert into a wide variety of cell types and tissues. However, the "recipes" for this conversion are often complicated and difficult…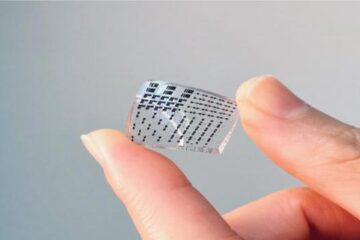 Electronic skin has a strong future stretching ahead
A material that mimics human skin in strength, stretchability and sensitivity could be used to collect biological data in real time. Electronic skin, or e-skin, may play an important role…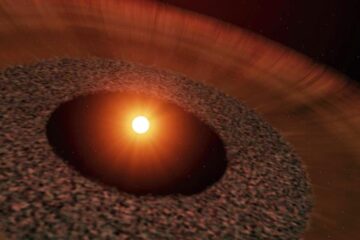 Fast-moving gas flowing away from young star caused by icy comet vaporisation
A unique stage of planetary system evolution has been imaged by astronomers, showing fast-moving carbon monoxide gas flowing away from a star system over 400 light years away, a discovery…