Univ. of Mich. researchers reduce interference from microwave ovens
Researchers at the University of Michigan College of Engineering have developed an elegantly simple technique that dramatically reduces the interference microwave ovens create in telephones and wireless computer networks.
Worldwide, there are hundreds of millions of microwave ovens in kitchens, offices and laboratories, each with a magnetron that creates communications problems ranging from an aggravating crackle during a friendly telephone call, to the disruption of 911 calls and the flow of data in wireless computer networks.
Although these effects are difficult to quantify, it's safe to say they're an annoyance, an economic drain and potentially life-threatening.
The basic difficulty is that microwave ovens operate at a frequency near 2.45 GHz – about the same frequency at which telephones and wireless computers operate. In the microwave oven there are two magnets, one at each end of the magnetron. In an amazingly simple discovery, University of Michigan College of Engineering Professor Ronald Gilgenbach and a research team composed of Professor Y.Y. Lau and graduate student, Bogdan Neculaes, all from the department of Nuclear Engineering and Radiological Sciences, found that when they added four permanent magnets to the outside of one of the standard magnets, they could disrupt the magnetic field in such a way that it becomes benign to nearby electrical devices, yet doesn't significantly affect the performance of the microwave oven.
The discovery could also have an enormous impact on the signal-to-noise ratio in radar and in the development of a power source for inexpensive deep-space exploration, and advanced electroporation for highly improved cancer treatment.
ABOUT THE UNIVERSITY OF MICHIGAN COLLEGE OF ENGINEERING
Celebrating its 150th anniversary this year, the University of Michigan College of Engineering is consistently ranked among the top engineering schools in the world. The College is composed of 11 academic departments: aerospace engineering; atmospheric, oceanic and space sciences; biomedical engineering; chemical engineering; civil and environmental engineering; electrical engineering and computer science; industrial and operations engineering; materials science and engineering; mechanical engineering; naval architecture and marine engineering; and nuclear engineering and radiological sciences. Each year the college enrolls over 7,000 undergraduate and graduate students and grants about 1,200 undergraduate degrees and 800 masters and doctoral degrees. To learn more, please visit our Web site at www.engin.umich.edu.
Media Contact
Byron Roberts
EurekAlert!
All news from this category: Process Engineering
This special field revolves around processes for modifying material properties (milling, cooling), composition (filtration, distillation) and type (oxidation, hydration).
Valuable information is available on a broad range of technologies including material separation, laser processes, measuring techniques and robot engineering in addition to testing methods and coating and materials analysis processes.
Back to the Homepage
Latest posts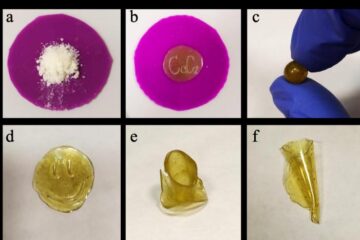 Chemists create renewable plant-based polymers
What makes them different is that they can be easily recycled. Researchers at the Laboratory of Cluster Catalysis at St Petersburg University have synthesised polymers from biomass. What makes them…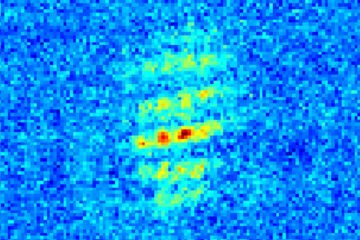 Atom interferometry demonstrated in space for the first time
Researchers present results of experiments with atom interferometry on a sounding rocket / Further rocket missions set to follow. Extremely precise measurements are possible using atom interferometers that employ the…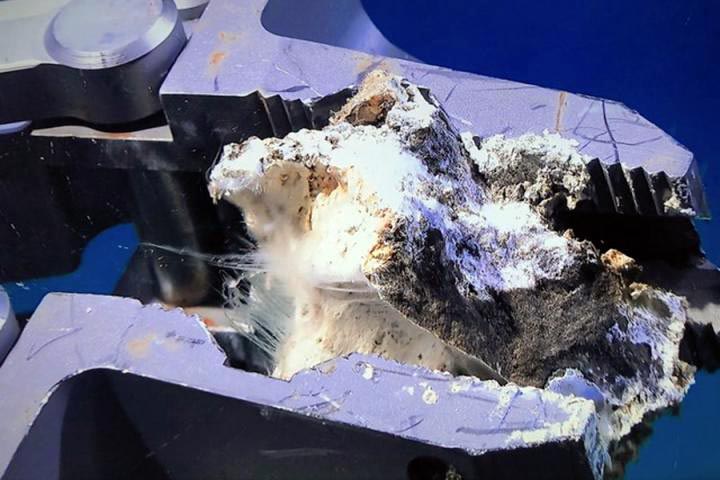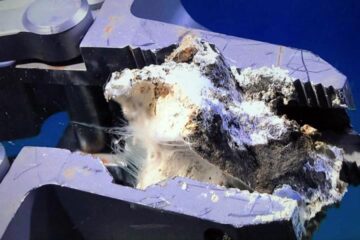 Ocean bacteria release carbon into the atmosphere
Research could help scientists better estimate Earth's carbon budget. A team led by University of Minnesota researchers has discovered that deep-sea bacteria dissolve carbon-containing rocks, releasing excess carbon into the…