University of Toronto technology could foil fraud with laser-sensitive dyes
Working with capsules of dye just a few billionths of a metre in diameter, researchers at University of Toronto and the advanced optical microscopy facility at Toronto's Princess Margaret Hospital have created a new strategy for encrypting photographs, signatures and fingerprints on security documents.
"This technology will give security or customs authorities the confidence that documents are not fake," says U of T chemistry professor Eugenia Kumacheva, who holds the Canada Research Chair in Advanced Polymer Materials. "It gives a very high level of data encryption and is relatively cheap to produce."
A thin film of polymer material is produced from tiny three-layer capsules comprising three different dyes, Kumacheva explains. Each layer is sensitive to light at a particular wavelength – ultraviolet, visible or infrared. Using high-intensity irradiation, Kumacheva uses differing wavelengths to encrypt several different patterns onto a security document. To the naked eye, the identification document (a passport or smart card, for example) might reveal a photograph, but under other detection devices could reveal signatures or fingerprints.
The technology could offer a speedy alternative to waiting in long lineups at security checkpoints or government offices, says Kumacheva, who has secured a patent on the technology. A paper on the technology, which she says could be available within five years, was presented at a recent Particles 2003 meeting in Toronto.
###
CONTACT: Professor Eugenia Kumacheva, Department of Chemistry, 416-978-3576, ekumache@chem.utoronto.ca or Nicolle Wahl, U of T public affairs, 416-978-6974, nicolle.wahl@utoronto.ca
Media Contact
Nicolle Wahl
University of Toronto
All news from this category: Process Engineering
This special field revolves around processes for modifying material properties (milling, cooling), composition (filtration, distillation) and type (oxidation, hydration).
Valuable information is available on a broad range of technologies including material separation, laser processes, measuring techniques and robot engineering in addition to testing methods and coating and materials analysis processes.
Back to the Homepage
Latest posts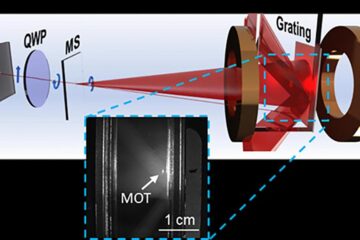 Bringing atoms to a standstill: NIST miniaturizes laser cooling
It's cool to be small. Scientists at the National Institute of Standards and Technology (NIST) have miniaturized the optical components required to cool atoms down to a few thousandths of…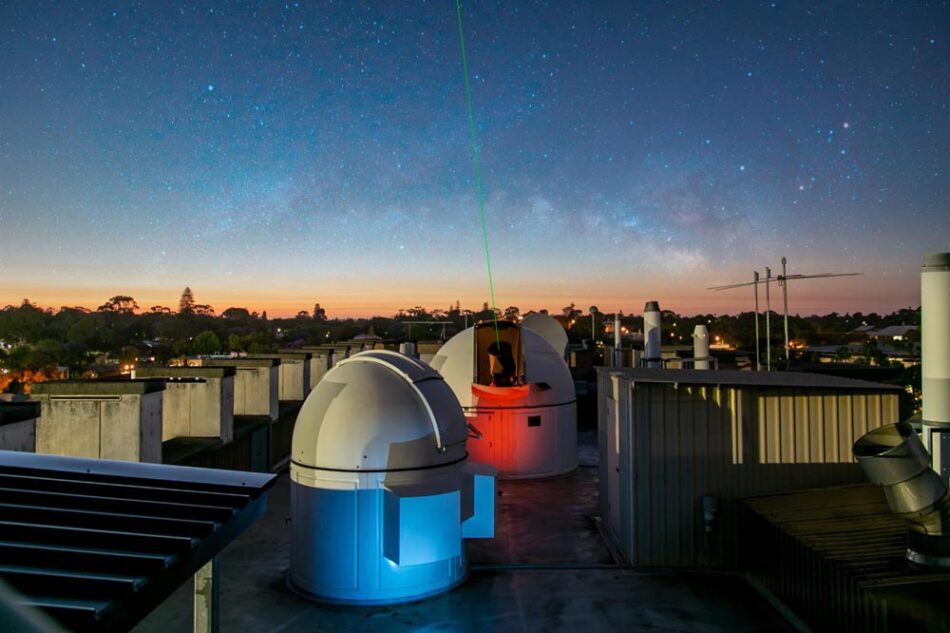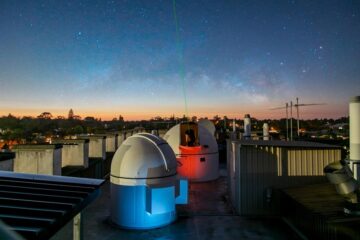 Record-breaking laser link could help us test whether Einstein was right
Scientists from the International Centre for Radio Astronomy Research (ICRAR) and The University of Western Australia (UWA) have set a world record for the most stable transmission of a laser signal through…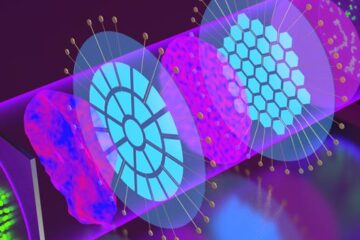 Adaptive optics with cascading corrective elements
A cascaded dual deformable phase plate wavefront modulator enables direct AO integration with existing microscopes–doubling the aberration correction range and greatly improving image quality. Microscopy is the workhorse of contemporary…