Carnegie Mellon demonstrates autonomous robot
Explores abandoned mine
Carnegie Mellon University researchers, working with the Pennsylvania Department of Environmental Protection (DEP) and the U.S. Department of Labor's Mine Safety and Health Administration (MSHA), will demonstrate a prototype, autonomous wheeled robot today as it explores and maps a 3,500-foot corridor of an abandoned coal mine near New Eagle in southwestern Pennsylvania.
Named Groundhog, the robot was developed by students in the Robotics Institute's Mobile Robot Development class. It's armed with an array of cameras, gas, tilt and sinkage sensors, laser scanners and a gyroscope to help it surmount the obstacles it will encounter during its unprecedented journey. Typical hazards in an abandoned mine could include roof fall, abandoned equipment and ponded water.
Groundhog will enter the Mathies Mine from a portal near its supply yard and make its way through the darkness to a coal preparation plant more than a half-mile away. The robot travels at a speed of 15 centimeters a second. It will be equipped with a wireless video system that will send back images from the first 500 feet into the mine and, if all goes as planned, from the final 500 feet of its odyssey. Researchers expect that it will take the robot three hours to travel from portal to portal in the mine.
To fulfill its mission, the robot uses perception technology to build maps from sensor data. It must make its own decisions about where to go, how to get there and, more important, how to return safely. Reliable navigation technology is important because of the hazards in abandoned mines. The robot also contains computer interfaces that enable people to view the results of its explorations and use the maps it develops. Groundhog incorporates a technique developed at Carnegie Mellon called Simultaneous Localization and Mapping or SLAM, which enables robots to create maps in real time even as they explore an area for the first time.
"Groundhog has to be ultra reliable because we don't have the option of taking control of it to correct its mistakes," said Robotics Institute Systems Scientist Scott Thayer, who teaches the Mobile Robot Development class with Robotics Institute Fredkin Research Professor William L. Red Whittaker. "The key is our state-of-the-art autonomous exploration and mapping software technology. The robot creates the map, makes its own plan, explores and comes back with useful information."
Groundhog was developed in response to an incident at the Quecreek Mine near Somerset, Pa. last July, when nine miners nearly drowned when they accidentally breached the wall of an adjacent flooded mine that they thought was a safe distance away from where they were working. Inaccurate maps were cited as a cause of the accident.
Robotics Institute students did a demonstration of Groundhog last fall at a mine near Burgettstown, Pa. The robot, which was on a tether, traveled 150 feet into the facility that had been abandoned since 1920. That expedition proved the feasibility of using mapping technology to explore abandoned mines.
"Because it's autonomous, Groundhog represents one of the real junctions in robotics technology," Whittaker said. "The Groundhog is only the beginning. We see future generations of machines that will swim, crawl and climb through mines to enhance safety, support rescue and ultimately enable robotic operations beyond mining in caves, bunkers, aqueducts and sewers."
The Pennsylvania Department of Environmental Protection has given the Carnegie Mellon researchers a grant to develop another robot called Ferret, a cylindrical device designed to be dropped through boreholes into a void. It uses a laser rangefinder to build 3D maps of an otherwise inaccessible space.
"The Commonwealth is committed to researching new technologies that can help us map abandoned mine workings, and we are pleased to partner with Carnegie Mellon University's Robotics Institute as they explore the possibility of sending a robot in to map the extent of these mine voids," said DEP Acting Secretary Kathleen A. McGinty. "These are areas out of reach to those of us on the surface, but if we can use robotic technology to chart these workings, then we will have gained an invaluable tool in our efforts to protect the miners of the Commonwealth from facing another tragedy such as the Quecreek Mine accident."
Alle Nachrichten aus der Kategorie: Process Engineering
This special field revolves around processes for modifying material properties (milling, cooling), composition (filtration, distillation) and type (oxidation, hydration).
Valuable information is available on a broad range of technologies including material separation, laser processes, measuring techniques and robot engineering in addition to testing methods and coating and materials analysis processes.
Zurück zur Startseite
Neueste Beiträge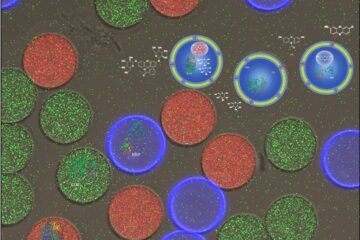 An artificial cell on a chip
Researchers at the University of Basel have developed a precisely controllable system for mimicking biochemical reaction cascades in cells. Using microfluidic technology, they produce miniature polymeric reaction containers equipped with…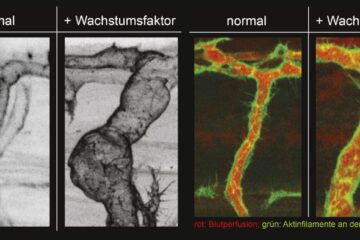 Specific and rapid expansion of blood vessels
Nature Communications: KIT researchers identify a new mechanism to control endothelial cell size and arterial caliber – basis for better treatment of heart infarct and stroke. Upon a heart infarct…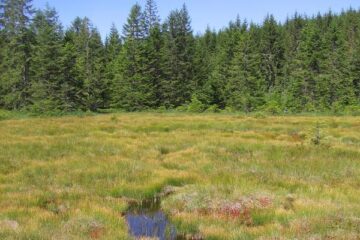 Climate change drives plants to extinction in the Black Forest in Germany
Climate change is leaving its mark on the bog complexes of the German Black Forest. Due to rising temperatures and longer dry periods, two plant species have already gone extinct…