Fine-tuning fine art with lasers
Art conservators have been slow to adopt lasers as restoration tools, preferring their trusty scalpels and solvents to untried technologies. But the first systematic study of the long-term effects of lasers on paintings should help ease their doubts: the results show that lasers can be superior restoration tools without sacrificing the safety of priceless works of art.
The findings are reported in the Sept. 15 print edition of Analytical Chemistry, a peer-reviewed journal of the American Chemical Society, the world's largest scientific society.
European researchers studied the physical and chemical changes that occurred in various paint materials exposed to ultraviolet laser light, in order to address some of the unanswered questions about the effects of laser cleaning.
They found that lasers did no harm to paintings originally coated with varnish — an extremely common practice with older paintings on canvas — as long a very thin layer of varnish was left on the surface. For unvarnished paintings, chemical changes were few and easily controlled by manipulating the laser parameters. The study also showed the effects to be primarily photochemical — initiated by light. This runs contrary to widespread concern that material adjacent to the laser beam could suffer damage from incidental heating.
The research is part of a cooperative project funded by the European Union to create a laser-based unit for cleaning valuable artwork.
The idea behind the project is that laser light, directed by a software-controlled workstation, can delicately remove varnish and dirt from paintings and painted artifacts, leaving the underlying pigments unharmed. The process can be monitored by a tool called laser-induced breakdown spectroscopy (LIBS), which analyzes the specific make-up of the plume produced by the laser as it removes material. This helps avoid damaging the artwork itself.
Over time, paintings accumulate dirt and soot; coatings of protective varnish grow hazy; and smugglers apply layers of paint to disguise their illicit freight. Natural disasters can also jeopardize precious national treasures, as illustrated by the recent flooding in Europe. While many cultural artifacts seem to have been spared from serious damage in the floods, conservators will probably have to deal with the effects of humidity and black crust formation, according to Marta Castillejo, Ph.D., a research scientist with the Spanish Council for Scientific Research and an author of the paper. "In some cases, lasers could be of help," she says, "especially when traditional methods fail."
Conventional cleaning techniques involve scalpels, messy solvents and painstaking labor, as conservators slowly peel back the layers of time. The chemicals involved can be harmful to the environment and dangerous if handled improperly.
Lasers offer many advantages over traditional methods, including the ability to focus on very small areas and greater control over the amount and type of material removed. They are also safe and environmentally friendly.
Invented in the early 1960s, lasers have since found widespread use in such diverse areas as metallurgy, medicine and even entertainment (e.g. the ever-popular Pink Floyd laser light show). Although art conservators first experimented with lasers in the 1970s, they have been slow to implement the technology, especially in the United States.
They maintain a skeptical attitude, and for good reason: no one wants to be responsible for charring a one-of-a-kind masterpiece. "They are concerned with long-term effects and also with the complications arising from the use of sophisticated, expensive equipment that … requires special training for its proper use," Castillejo says.
Lasers initially found similar opposition in the medical field, but they have now replaced scalpels as the tool of choice for many surgeons. Castillejo sees this same shift occurring with the art conservator's scalpel.
In the current study, the researchers used a krypton fluoride (KrF) excimer laser — a pulsed-gas system that operates at a fixed wavelength in the ultraviolet spectrum — to analyze a variety of pigments within the framework of a tempera paint process. "Egg tempera was the most important paint before oil paint was introduced in the 15th century," Castillejo says. "The pigments or colors are mixed with an emulsion of egg yolks rather than oil and can be thinned and solved with water."
Both organic and inorganic pigments were used in the experiment to provide a representative series used by traditional painters. Unvarnished samples were cured for a period of three weeks and then light-aged for four weeks to mimic real-aged paints. The varnished samples did not require artificial aging because shellac dries quickly.
Various analytical methods were used to study the chemical and physical changes that occurred in the paint samples. Profilometry determined changes on the paint surface; colorimetry measured the discoloration of the paint; and optical and vibrational spectroscopy and mass spectrometry detected chemical changes in the binding medium.
"There is a lot of interest among conservators in the development of a portable machine," Castillejo says. The existing prototype is not yet portable, but development is heading in that direction. And the workstation has been used successfully to clean several paintings that were damaged by fire.
Media Contact
Beverly Hassell
EurekAlert!
All latest news from the category: Process Engineering
This special field revolves around processes for modifying material properties (milling, cooling), composition (filtration, distillation) and type (oxidation, hydration).
Valuable information is available on a broad range of technologies including material separation, laser processes, measuring techniques and robot engineering in addition to testing methods and coating and materials analysis processes.
Back to home
Newest articles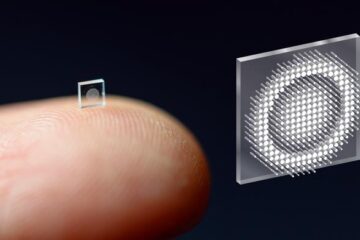 Researchers shrink camera to the size of a salt grain
Micro-sized cameras have great potential to spot problems in the human body and enable sensing for super-small robots, but past approaches captured fuzzy, distorted images with limited fields of view….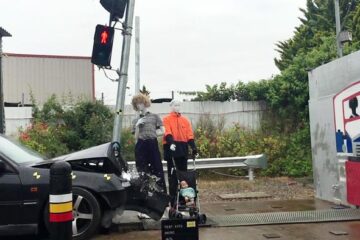 World-first product will be a lifesaving traffic stopper
Game-changing technology to design traffic lights that absorb kinetic energy, stopping them from crumpling when hit by a vehicle, will prevent thousands of fatalities and injuries each year and make…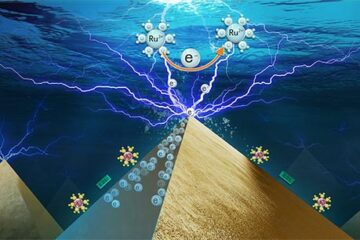 Scientists capture electron transfer image in electrocatalysis process
The involvement between electron transfer (ET) and catalytic reaction at electrocatalyst surface makes electrochemical process challenging to understand and control. How to experimentally determine ET process occurring at nanoscale is…