New way to make dense complex-shaped ceramics at lower cost
A new way researchers have developed to make dense ceramics in complex shapes could lead to light, tough, and hard ceramic parts at lower cost.
The recently patented technique, called "displacive compensation of porosity," or DCP, uses a chemical reaction between molten metal and a porous ceramic to generate a new composite material. The technique fills the tiny pores inside the ceramic with additional ceramic material. The resulting super-dense part retains the shape of the original ceramic.
The technology could be used to produce rocket nozzles, body armor, and manufacturing tools, explained inventor Ken Sandhage, professor of materials science and engineering at Ohio State University. His partner on the patent, former student Pragati Kumar, now works for Novellus Systems Inc., a maker of semiconductor manufacturing equipment in San Jose.
Manufacturers could make hard heat-resistant ceramics cheaper and easier with DCP, since it works at lower temperatures than conventional methods and eliminates the need for post-process machining, Sandhage said. The first step of the process — creating a porous ceramic shape, or preform — is well known in industry.
"The same way you form a teacup, you can make one of our preforms," Sandhage said.
Today's strongest body armor relies on ceramics, because these materials are lighter and harder than metal. For instance, both military armor and commercially available bulletproof vests can contain ceramic plates wedged between layers of fabric.
Sandhage said manufacturers could create thinner, lighter, and stronger body armor if they used very hard ceramics, such as boron carbide, but such materials are difficult to mold into body-friendly shapes.
With DCP, Sandhage and his students were able to create composites containing some of the world's hardest materials, including boron carbide, zirconium carbide, hafnium carbide, titanium carbide, and zirconium diboride.
In tests, the Ohio State engineers molded a curved object out of tungsten carbide, a fine gray ceramic powder used in machine tools and abrasives. Then they melted a zirconium-copper alloy and let the molten metal seep into the powder.
"The tungsten carbide sucked up the liquid metal like a sponge sucks up water," Sandhage said.
At temperatures of 1,200 C to 1,300 C (2,190 F to 2,370 F), the metal and ceramic reacted with each other chemically inside the porous object, producing a zirconium carbide — tungsten composite. Normally, this composite material is created at temperatures closer to 2,000 C (3,630 F), and at very high pressures.
Sandhage described some unique features of DCP. "When the reaction is complete, we can have twice as much solid material as we started with. That extra material has to go somewhere, so it fills in the pores of the ceramic, creating a very dense material," he said.
"The composite is very light, too," Sandhage continued. "We've made tungsten-bearing composite materials that are 40 percent lighter than plain tungsten."
In another test, the engineers formed a composite of magnesium oxide and plain magnesium at 900 C (1,650 F). Other reactions have taken place at temperatures as low as 750 C (1,382 F), Sandhage said.
One obvious application involves rocket nozzles; two of Sandhage's former undergraduate students, Matthew Dickerson and Raymond Unocic, won the 2000 National Collegiate Inventors Award for demonstrating that DCP can be used to fabricate composites with ultra-high melting points for applications such as rocket nozzles. Dickerson is now a graduate student in Sandhage's research group. Unocic will join the group as a graduate student this fall.
Plain tungsten is used to form rocket nozzle liners, because it has the highest melting point of any metal, and won't oxidize in harsh solid fuel rocket environments. Sandhage said a nozzle made out of a tungsten composite would retain all the good features of plain tungsten, but be much lighter.
Such composites could also be used to form very high quality machine tools and parts for the aerospace, automotive, and manufacturing industries. Because the final part conforms to the shape of the original porous ceramic, there's no need to reshape the part after processing. This means a potential cost savings for manufacturers, since only expensive diamond tools can shape such parts after they are finished.
Because the DCP process uses lower temperatures than conventional processing, manufacturers could save on electricity costs and use less-expensive furnaces as well, Sandhage said. The DCP process also does not require the use of high pressures — another potential cost savings.
A start-up company is currently negotiating a license for the process, to further develop it for commercial use.
Contact: Ken Sandhage, (614) 292-6731; Sandhage.1@osu.edu
Written by Pam Frost Gorder, (614) 292-9475; Gorder.1@osu.edu
All latest news from the category: Process Engineering
This special field revolves around processes for modifying material properties (milling, cooling), composition (filtration, distillation) and type (oxidation, hydration).
Valuable information is available on a broad range of technologies including material separation, laser processes, measuring techniques and robot engineering in addition to testing methods and coating and materials analysis processes.
Back to home
Newest articles
Creating good friction: Pitt engineers aim to make floors less slippery
Swanson School collaborators Kurt Beschorner and Tevis Jacobs will use a NIOSH award to measure floor-surface topography and create a predictive model of friction. Friction is the resistance to motion…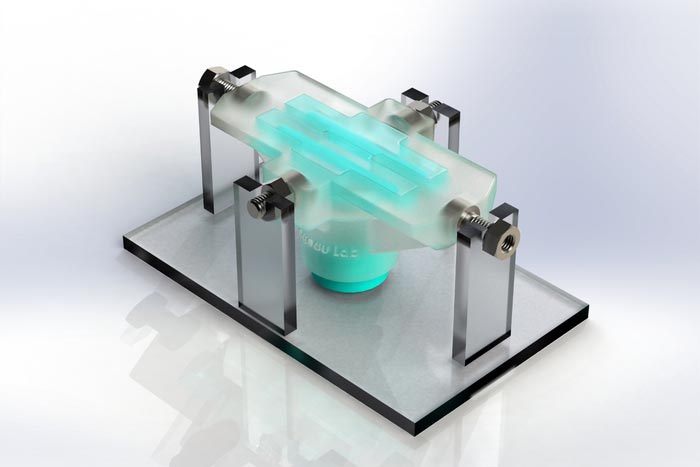 Synthetic tissue can repair hearts, muscles, and vocal cords
Scientists from McGill University develop new biomaterial for wound repair. Combining knowledge of chemistry, physics, biology, and engineering, scientists from McGill University develop a biomaterial tough enough to repair the…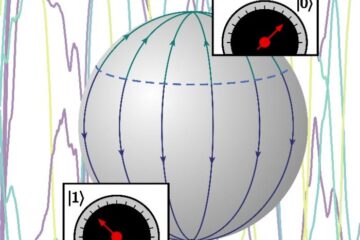 Constraining quantum measurement
The quantum world and our everyday world are very different places. In a publication that appeared as the "Editor's Suggestion" in Physical Review A this week, UvA physicists Jasper van…