Jefferson Lab Tech Associate Invents Lockout Device for Equipment with Removable Power Cords
It was the early 1990s and building Jefferson Lab's Continuous Electron Beam Accelerator was in high gear. The Accelerator Division was busy installing some 30 vacuum ion pumps in the tunnel. Simultaneously, above ground in the long, low service buildings sitting over the tunnel, workers were installing and wiring the 7 kV, high-voltage power supplies for those ion pumps.
"With the procedures we had in place we were never in danger," recalled Rick Gonzales, Accelerator Electronics Support (AES) technical associate, "but we didn't want to take any unnecessary chances while we were working on the pumps, with the power supplies remotely mounted. We searched catalogues and asked vendors for a good lockout device we could use on the pumps, but nothing existed for equipment with removable power cords."
"So we made do with duct tape and a magic marker," Gonzales continued. "We would cover a pump's power-cord connector with tape so the cord couldn't be plugged in. And with the marker we wrote 'don't plug in' across the tape. It was our added safety measure while we did the work. This way no one could power up the supply while we were working on the pump."
Trying to find a better way to deal with this safety concern, Gonzales came up with an idea for a lockout device, but it just didn't work out. Then about seven years later another design idea hit him. "This one was it. I just knew it," Gonzales said. "I carved a prototype out of a piece of plastic. I was really excited." After developing a working model, he worked with the Lab's Legal counsel and the Technology Transfer office to patent the device."
Jefferson Lab's contract manager – SURA – or the Southeastern Universities Research Association, was awarded the patent on the lockout device in October 1999. During the year and a half it took for the patent to be awarded, Gonzales and the Lab became interested in seeing a manufacturer bring the device to the commercial market. "A lockout device for an electronic component with a removable power cord could be used for both safety and security purposes on so many different types of equipment," Gonzales explained.
He talked with several companies that sell electronic instrumentation and safety equipment; but no one was interested in commercializing the lockout mechanism. He also talked with several companies that produce plastic and rubber molded parts (needed to build the device) to determine what it would take and how much it would cost to commercially produce the device.
Gonzales was frustrated to find that companies just weren't interested in building the lockout. He found a few vendors interested in selling the lockout, but no one wanted to produce the simple, straightforward device. (Two pieces of molded plastic, a hunk of vulcanized rubber, a small metal plate, a nut and a screw are all that it consists of.) "The companies just didn't want to take on the risk or cost of bringing a new product to market," he said.
Then about a year ago he approached his local Chamber of Commerce Business Development Center to see if they could offer him any advice. They suggested that he sit in on their Small Business Startup class. "While I was taking the class, I realized: I knew this device inside and out. I knew how much it would cost to procure each part and how much it could be sold for. I knew which vendors could produce the needed parts," Gonzales commented. "It was right there in my face. I had done all the research someone does to set up a small business. A week later my wife and I made a licensing proposal to the Lab and after the agreement was signed we created Southside Safety, Inc. and started commercial production of the LOCKOUT 320TM – the perfect device for securing equipment that uses a removable input power cord."
All of this extra work – on Rick's own time – is now making the LOCKOUT 320small>TM commercially available to the public. Despite a lot of expense and discouragement, Gonzales continues believing in the potential for the lockout device, and he's persevered. For more information about the LOCKOUT 320TM, visit www.southsidesafetyinc.com.
Any company or small business may submit a proposal to obtain a license of rights from SURA to use, manufacture or sell a SURA invention or patent.
All latest news from the category: Process Engineering
This special field revolves around processes for modifying material properties (milling, cooling), composition (filtration, distillation) and type (oxidation, hydration).
Valuable information is available on a broad range of technologies including material separation, laser processes, measuring techniques and robot engineering in addition to testing methods and coating and materials analysis processes.
Back to home
Newest articles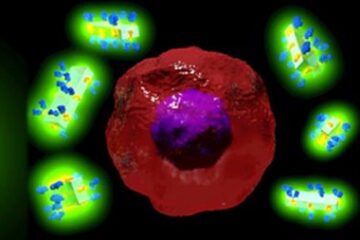 A world-first antibody-drug delivery system
It sounds like the stuff of science fiction: a man-made crystal that can be attached to antibodies and then supercharge them with potent drugs or imaging agents that can seek…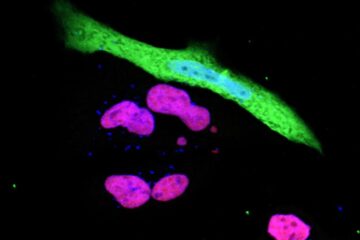 Revealed: How SARS-CoV-2 evades our immune system
Scientists at Hokkaido University and Texas A&M University have identified a key mechanism used by the SARS-CoV-2 virus to evade host immune systems. Researchers in Japan and the United States…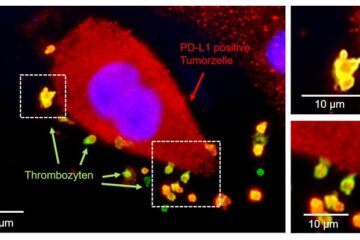 New approach developed to predict response of immunotherapies in lung cancer
New methodology at the University Hospital of Tübingen harnesses the function of platelets. At Tübingen University Hospital, a preclinical study led by Dr. Clemens Hinterleitner and Prof. Dr. Lars Zender,…