Commission to invest Euro 700 million in nanotechnology research
Machines not bigger than a molecule will one day surf our blood stream, search and destroy infected tissues, and heal our wounds. This is just one of the applications of nanotechnology. EU Research Commissioner Philippe Busquin will chair an information day on nanotech new frontiers in Grenoble, France, on 14 June 2002. Nanotech research is still in its start-up phase, and will be far more effective if co-ordinated and supported at EU level. The Commission will therefore allocate € 700 million to nanotech research within the 6th Research Framework Programme. Without EU measures, the sector in Europe will not reach the break-even point and take off, and different research projects would remain scattered. Already fuelling innovative applications in industries as diverse as information technologies (IT), automotive, cosmetics, chemicals, and packaging, nanotechnology will also bring about new applications and foster the take off of new industry sectors. Amongst the most promising nanotech sectors are energy storage and distribution; detection, measurement and testing; processors and display technologies, bio-analysis and drug delivery, robotics and prosthetics.
"Enterprises cannot do everything on their own" says Commissioner Busquin. "The challenge is so big that it has to be faced by solid public-private partnerships. Public authorities also have to monitor the ethics and social aspects of nanotechnology. The US government is pouring 600 to 700 million dollars per year into this sector. The Commission will respond by allocating more than € 700 million to nanotechnology research over four years within the forthcoming 6th Research Framework Programme (2003-2006). With private sector contributions this amount should rise to € 1 billion".
The nanotechnology information day will take place at CEA-Minatec cutting edge research centre in Grenoble. The event will be a follow up to a EU-US conference on nanotechnology and nano-manufacturing, the third in a series of joint conferences with the US National Science Foundation. The briefing will gather some of the best specialists from research, industry and finance. It will address key scientific, technological, and economic challenges of nanotechnology, and highlight the opportunities for Europe to reach critical mass in this promising new area.
What are nanotechnologies?
The prefix "nano" expresses extreme smallness. One nanometer (nm) is one billionth of a metre, i.e. around 80,000 times smaller than the width of a human hair. Nanotechnology involves the control of materials at the nano scale. It deals with extreme minitturisation, and with creation of materials with a nanoscale fine structure. It also concerns the manipulation of tiny objects of the dimension of molecules and atoms, and their assembly.
Nanotechnologists study, manipulate and control individual atoms and molecules. This makes it possible to build machines on the scale of human cells and to create materials and products with "nano-scale" structures and peculiar properties. Ultra-miniaturisation and molecular manufacturing techniques will lead to new kinds of user-friendly, intelligent eco-efficient products and processes: everything from houses, cars and clothing to communication systems and medical devices should be adapted to deliver much better performances than today. The capacity to accomplish a wide variety of tasks using ultra-small devices consuming minimal amounts of materials and energy will greatly contribute to sustainable development.
The need for EU action
The scientific and technical challenges of working at nano scale are huge. Further progress depends on the sharing of knowledge about tools and techniques, as well as the exchange of expertise on atomic and molecular interactions along this new scientific frontier. Nanotechnology is a truly multidisciplinary area of research and development, in which materials scientists, medical researchers, and mechanical and electronic engineers must work together with biologists, physicists and chemists. Moreover, equipment for nano-manipulation is, at this stage, relatively scarce. Co-operation between experts in different fields, researchers, enterprises, financial institutions and public authorities is therefore crucial. This can be only be achieved by sharing equipment and knowledge through networks and virtual teams, and by the setting up of co-operative, multidisciplinary, public/private ventures, with adequate access to risk capital and funding.
Nanotechnology is becoming a prime focus for venture capital firms in Europe and the US. In Europe, a recent survey identified 86 cross-border networks in nanotechnology, involving around 2,000 organisations. This represents a total of € 200 million in public funding, with an additional €100 million in private funding.
The European Commission is playing an active role in speeding up developments in this field by fostering integration with established stakeholders, encouraging multidisciplinary approaches and training, and helping to identify new opportunities and possible solutions and products.
The new EU Research Framework Programme (FP6) will launch "Integrated projects" to promote stronger links between research and innovation. By fostering co-operation between research and industry, these should radically transform production processes in many areas. On the other hand, "networks of excellence" will aim at long-lasting integration of public and private research actors in the area of nanotechnology.
Key objectives of the "Nanotechnologies and nanosciences" priority of the 6th FP include upgrading basic knowledge in this area, as well as the development of new materials, new processes and products, and fostering the emergence of new industrial sectors. In addition, nanotechnology research will be at the heart of other priorities of FP6, notably "Life Sciences, genomics and biotechnologies for health" and "Information society technologies".
Media Contact
Fabio Fabbi
European Commission
All latest news from the category: Process Engineering
This special field revolves around processes for modifying material properties (milling, cooling), composition (filtration, distillation) and type (oxidation, hydration).
Valuable information is available on a broad range of technologies including material separation, laser processes, measuring techniques and robot engineering in addition to testing methods and coating and materials analysis processes.
Back to home
Newest articles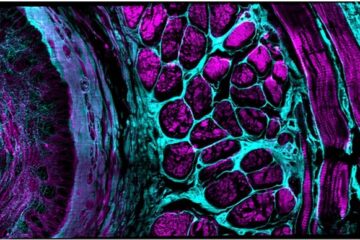 Enhancing the workhorse
Artificial intelligence, hardware innovations boost confocal microscope's performance. Since artificial intelligence pioneer Marvin Minsky patented the principle of confocal microscopy in 1957, it has become the workhorse standard in life…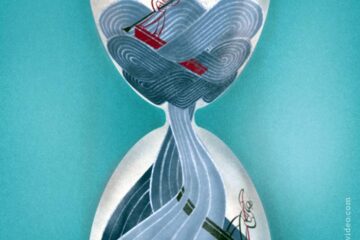 In the quantum realm, not even time flows as you might expect
New study shows the boundary between time moving forward and backward may blur in quantum mechanics. A team of physicists at the Universities of Bristol, Vienna, the Balearic Islands and…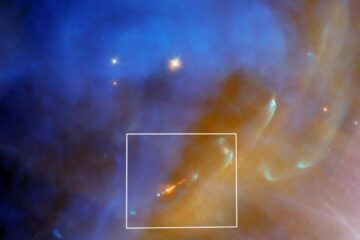 Hubble Spots a Swift Stellar Jet in Running Man Nebula
A jet from a newly formed star flares into the shining depths of reflection nebula NGC 1977 in this Hubble image. The jet (the orange object at the bottom center…