With Gallium Nitride for a Powerful 5G Cellular Network – EU project "5G GaN2" started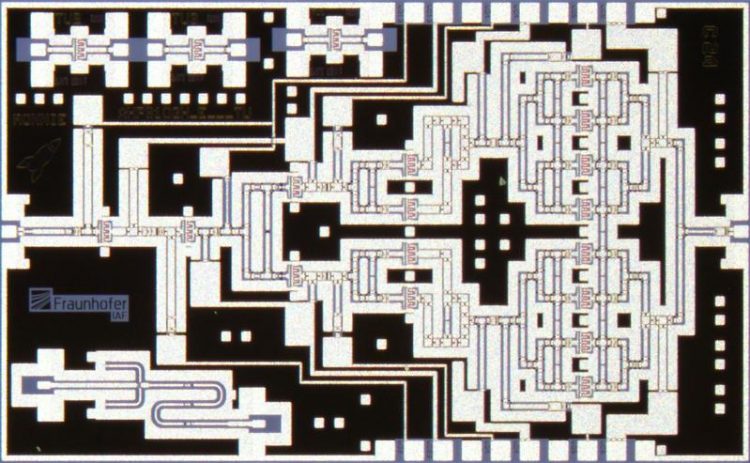 To date, primary humans communicate via the wireless radio network. In the cellular network of the fifth generation (5G), however, also cars, devices and production machines shall transmit data in real time. In the future, these high data rates will be covered by frequency bands in the millimeter wave range (>24GHz).
They provide a ten times higher band width in comparison to currently available frequency
bands (< 3 GHz) and have now been released internationally to significantly increase the bandwidth range. Yet, these new frequency ranges cannot be served efficiently with present mobile and antenna technology.
"Therefore, it is necessary to improve the available output power and energy-efficiency of the net infrastructure for these innovative frequency bands, through the use of advanced gallium nitride technology", says Dr. Dirk Schwantuschke, who is managing the project on the part of the Fraunhofer IAF. In the project "5G GaN2" components, parts and circuits for the 5G base stations will be developed on the basis of gallium nitride (GaN). "The contribution of the Fraunhofer IAF to the overall project will be the development of power amplifiers in E-band, the frequency range around 80 GHz", explains Schwantuschke.
Lowering Cost and Improving Performance
Base stations are the junctions of cellular networks. They record the transmitted data of a radio cell and pass them on. To ensure a flood of data via frequency bands in millimeter wave range in the future, the technologies of base stations need to fulfill two criteria: the output power needs to be improved while keeping the cost and the energy consumption low at the same time.
To achieve these goals, the project partners of "5G GaN2" count on GaN based technology and amplifier circuits. Electronic components and systems based on GaN are significantly more energy-efficient than conventional components made of silicon (Si). The GaN components will optionally be applied on cost-efficient Si substrates. Another aspect of the project is the combination of various components in a single case, through innovative approaches in regard of packaging technologies, in order to reduce costs.
Aim of the project is the realization of demonstrators at 28 GHz, 38 GHz and 80 GHz. These demonstrators shall serve as key technologies for the development of a powerful and energy-efficient 5G cellular network based on GaN. ECSEL, an initiative of the European Commission, promotes the three-year joint project, consisting out of 17 project partners from seven countries. ECSEL supports development, research and innovation in the field of electronics, by bringing various partners from industry, research and public sphere together.
Development of Amplifiers at the Fraunhofer IAF
The Fraunhofer IAF has particular know-how on the development of amplifiers based on GaN. "GaN-based devices are especially well suited for powerful high frequency amplifiers that are required for base stations and the infrastructure of the cellular network, as it allows to provide high frequencies at high power. The amplifiers developed at the Fraunhofer IAF are capable of sending more data faster and energy-efficient through the cellular network", says Schwantuschke.
The consortium of the project includes, besides the Fraunhofer IAF, the complete value chain of the mobile phone technology: wafer suppliers, semiconductor manufacturers and system integrators develop together with universities and research institutes innovative GaN based technologies for the cellular network of the fifth generation.
For more information please visit https://www.5ggan2.eu/.
About Fraunhofer IAF
The Fraunhofer Institute for Applied Solid State Physics IAF ranks among the leading research institutions in the area of compound semiconductors. Based on these semiconductors, IAF develops electronic and optoelectronic devices as well as integrated circuits and systems. In a clean room of 1000 m² and additional laboratory space covering 3000 m2, epitaxy and processing equipment as well as measurement technologies are available to realize high frequency circuits for communication technology, voltage converter modules for electrical engineering, infrared and UV detectors for safety and security applications, as well as infrared laser systems for medical technology. Important innovations of the institute include high brightness white light-emitting diodes for lighting technology, energy-efficient power amplifiers for mobile communications and highly sensitive laser systems for real-time spectroscopy.
Originalpublikation:
https://www.iaf.fraunhofer.de/en/media-library/press-releases/5G-GaN2.html
Media Contact
Anne-Julie Maurer
Fraunhofer-Institut für Angewandte Festkörperphysik IAF
Alle Nachrichten aus der Kategorie: Power and Electrical Engineering
This topic covers issues related to energy generation, conversion, transportation and consumption and how the industry is addressing the challenge of energy efficiency in general.
innovations-report provides in-depth and informative reports and articles on subjects ranging from wind energy, fuel cell technology, solar energy, geothermal energy, petroleum, gas, nuclear engineering, alternative energy and energy efficiency to fusion, hydrogen and superconductor technologies.
Zurück zur Startseite
Neueste Beiträge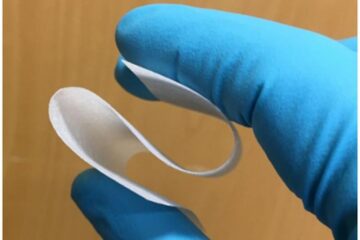 Safe high-tech batteries for electric cars and laptops
New joint project at the University of Bayreuth Lithium-ion batteries are currently the most important category of electrical energy storage device. Their operational safety depends crucially on separators that ensure…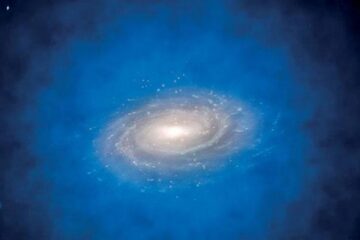 New study suggests supermassive black holes could form from dark matter
A new theoretical study has proposed a novel mechanism for the creation of supermassive black holes from dark matter. The international team find that rather than the conventional formation scenarios…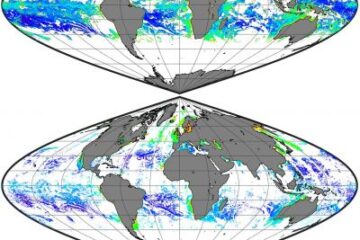 Tool that more efficiently analyzes ocean color data will become part of NASA program
Stevens uses machine learning-driven techniques to develop a long-awaited tool that better reveals the health of Earth's oceans and the impacts of climate change. Researchers at Stevens Institute of Technology…