Research Helps Protect Against Lightning Damage
The 2.2 million-volt impulse generator needed to produce artificial lightning is just one part of the test gear used to evaluate utility industry equipment that ranges from wooden poles and aluminum transmission lines to transformers and switches. Part of Georgia Tech's School of Electrical and Computer Engineering, the center is supported by 32 equipment manufacturers and utility companies that provide nearly 60 percent of the electricity used in the United States.
A major part of the work is ensuring reliability during the lightning storms that threaten utilities and their customers.
"Lightning is electricity of the wrong sort," explained Rick Hartlein, NEETRAC's director. "Electric utilities must do a number of things to keep lightning from damaging the power delivery system, which can cause power outages or damage to equipment plugged into electrical outlets in homes and businesses."
Thunderstorms can produce more than 100 million volts – compared to the 120 volts in household wall outlets and 240 volts that power large home appliances. To deal with those added millions of volts, utilities rely on a complex array of lightning arrestors, static lines and grounding systems.
Lightning arrestors, for instance, contain special materials that under normal conditions do not permit the flow of electrical current. But when they sense a sudden surge of electricity from a lightning strike, they change properties in a few microseconds, becoming conductors rather than insulators. When strategically placed on the electric grid, the arrestors carry the lightning surges away to the ground – after which the arrestors return to their role as insulators.
Without the arrestors, lightning could arc across the insulators that support power lines, causing interruptions and damaging other equipment. In severe cases, the damage could cause line circuit breakers to trip, resulting in power outages to businesses, hospitals and whole communities.
At NEETRAC's facilities near Atlanta's Hartsfield-Jackson International Airport, Hartlein and his research team evaluate the arrestors and help utilities choose the right locations for them.
"Lightning arrestors are not inexpensive devices and they must be maintained once they are put on the system," Hartlein said. "You want to distribute them on the system frequently enough to protect it, but not so frequently that you are wasting money."
After multiple lightning strikes and years out in the elements, lightning arrestors themselves can fail, creating a momentary short-circuit on the power grid. If that happens, a device built into the arrestors senses the problem and fires a tiny explosive charge that physically disconnects the faulty arrestor from the distribution system. NEETRAC has developed specialized laboratory testing procedures to evaluate the performance of these devices.
Helping the industry develop better equipment requires an understanding of lightning and how it works. For instance, though it's generally not visible to the human eye, most lightning strikes in the Southeast are made up of between three and five separate pulses between 30 and 120 milliseconds apart, each one containing potentially damaging electrical energy.
In the Southeast, 90 percent of lightning has a negative charge. But positively-charged lightning also occurs, most often in the winter. Positive lightning ionizes the atmosphere more efficiently than negative lightning and can therefore travel longer distances.
"Positive lightning can travel 10 miles from the storm before striking an object on the ground, so the storm clouds may not even be visible when the lightning strikes," said Ray Hill, a research technologist with NEETRAC. "This is the source of what people call a 'bolt from the blue.' Because it tends to be a single pulse, positive lightning can be more dangerous since all of the energy is in a single stroke – and people aren't expecting it."
Though NEETRAC's lightning impulse generator can create explosive results, most testing at the center's facilities is less dramatic.
For instance, salt fog chambers simulate long-term exposure in moist and corrosive environments to study how utility system components will withstand years of exposure to the elements.
Strong ultraviolet lights and high temperatures test the ability of rubber seals to withstand summertime heat and strong sunlight while keeping moisture away from sensitive components. Computer simulations developed by Sakis Meliopoulos, a member of the Georgia Tech electric power faculty, help determine the most efficient way to ground the electric grid, which provides the only effective way to control damaging current.
"The utility companies do a lot to keep lightning from damaging their systems, which helps keep the lights on," Hill added. "When it comes down to that last bit of lightning protection for the service that comes into a home, consumers should consider additional surge protection, particularly for electronic equipment. But nothing is absolute – all you can really do with lightning protection is to get the odds in your favor."
Technical Contact: Rick Hartlein (404-675-1870); E-mail: (rick.hartlein@neetrac.gatech.edu).
Media Contact
John Toon
Newswise Science News
All latest news from the category: Power and Electrical Engineering
This topic covers issues related to energy generation, conversion, transportation and consumption and how the industry is addressing the challenge of energy efficiency in general.
innovations-report provides in-depth and informative reports and articles on subjects ranging from wind energy, fuel cell technology, solar energy, geothermal energy, petroleum, gas, nuclear engineering, alternative energy and energy efficiency to fusion, hydrogen and superconductor technologies.
Back to home
Newest articles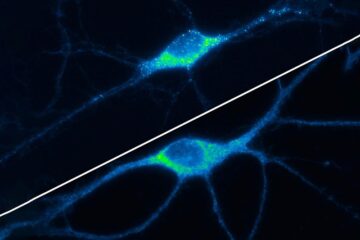 Neurons: How RNA granules grow and shrink
LMU scientists have shown that small aggregates function as temporary RNA repositories, which are regulated by neural activity. Cells constantly have to adapt the level of activity of certain genes…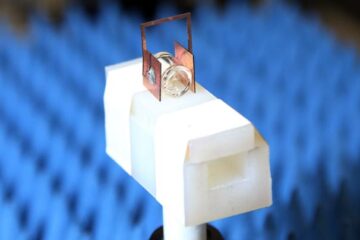 Custom 'headphones' boost atomic radio reception 100-fold
Researchers at the National Institute of Standards and Technology (NIST) have boosted the sensitivity of their atomic radio receiver a hundredfold by enclosing the small glass cylinder of cesium atoms…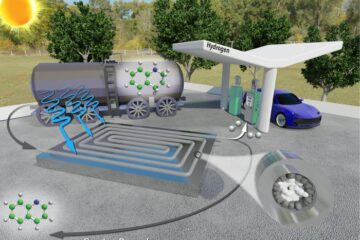 New tech aims to drive down costs of hydrogen fuel
Researchers from North Carolina State University have developed a new technique for extracting hydrogen gas from liquid carriers which is faster, less expensive and more energy efficient than previous approaches….