"Shocking" Research Points to Ways to Protect Technology
Toronto's CN Tower acts as a lightning laboratory, teaching scientists how to protect delicate electronic equipment against high-voltage surges, says a new study.
Lightning data captured by measurement stations at the CN Tower point to the most effective procedures for protecting sensitive technology in tall buildings or on power lines routed through mountainous terrain. "More and more electronic equipment has very sensitive components," says study co-author Wasyl Janischewskyj, a professor emeritus at U of T's Edward S. Rogers Sr. Department of Electrical and Computer Engineering. "Even a small over-voltage can cause equipment to malfunction."
Lightning strikes the 553-metre-high CN Tower an average of 75 times per year. To direct the current into the ground, metallic conductors run down the tower and are connected to 42 grounding rods buried deep below the surface. Janischewskyj and his colleagues found that the unusual structure of the CN Tower – with its Skypod and observation deck – obstructs the downward flow of electricity and causes the current to peak in certain areas. Identifying such patterns is critical to designing protective measures, he says.
"This study gives us a better understanding of the electromagnetic field caused by a lightning strike to a tall structure," says Janischewskyj. "This can help designers incorporate the appropriate precautions, such as enclosures for sensitive equipment or special diodes that would 'short out' rather than cause an over-voltage inside the equipment."
The study, which was funded by the Natural Sciences and Engineering Research Council of Canada, appears in the March 3 online edition of the Journal of Electrostatics. CONTACT: Professor Emeritus Wasyl Janischewskyj, Edward S. Rogers Sr. Department of Electrical and Computer Engineering, 416-978-3116, janisch@ecf.utoronto.ca or Nicolle Wahl, U of T public affairs, 416-978-6974, nicolle.wahl@utoronto.ca
Media Contact
Nicolle Wahl
University of Toronto
Alle Nachrichten aus der Kategorie: Power and Electrical Engineering
This topic covers issues related to energy generation, conversion, transportation and consumption and how the industry is addressing the challenge of energy efficiency in general.
innovations-report provides in-depth and informative reports and articles on subjects ranging from wind energy, fuel cell technology, solar energy, geothermal energy, petroleum, gas, nuclear engineering, alternative energy and energy efficiency to fusion, hydrogen and superconductor technologies.
Zurück zur Startseite
Neueste Beiträge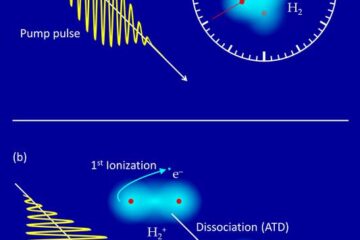 Rotation of a molecule as an "internal clock"
Using a new method, physicists at the Heidelberg Max Planck Institute for Nuclear Physics have investigated the ultrafast fragmentation of hydrogen molecules in intense laser fields in detail. They used…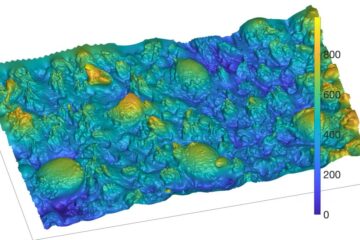 3D printing the first ever biomimetic tongue surface
Scientists have created synthetic soft surfaces with tongue-like textures for the first time using 3D printing, opening new possibilities for testing oral processing properties of food, nutritional technologies, pharmaceutics and…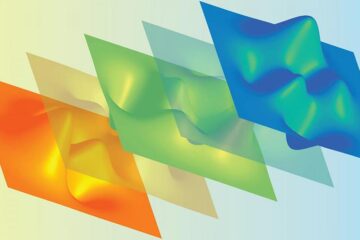 How to figure out what you don't know
Increasingly, biologists are turning to computational modeling to make sense of complex systems. In neuroscience, researchers are adapting the kinds of algorithms used to forecast the weather or filter spam…