Carbon Nanotubes heralded as ideal candidates for next generation Nanoelectronics
A recent study published in the journal, Advanced Materials – edited by Professor Li-Jun Wan of Tohoku University and Director of The Institute of Chemistry, Chinese Academy of Sciences (ICCAS) – provides a comprehensive overview of the synthesis, properties, and applications of intramolecular junctions of CNTs.
Discovered in 1991, carbon nanotubes have been the object of intense research by scientists globally because of its remarkable combination of superlative mechanical, thermal, and electronic properties.
Devices based on CNTs or Intramolecular junctions of CNTs play a significant role in future molecular electronics or nanoelectronics. With the miniaturization of electronic devices playing a crucial role in of modern technology, the excellent properties of CNTs make it a perfect material for nanoscale structures.
An important aspect of the research focuses on the intramolecular junctions of CNTs. The junctions provide reliable connections, enabling the construction of a stable architecture for CNT-based integrated circuits – making it an essential component to the realization of CNT-based electronics.
Intramolecular junctions of CNTs usually exhibit unique properties that pristine CNTs lack, and can thus function as vital components of the circuits and expand the applications of CNTs. Besides connecting different CNTs for integration, these junctions also act as functional building blocks in the circuit.
There are, however, some unresolved issues that still hamper the research of CNT integration. The emphasis and direction of future research needs to focus on, among others, controlled synthesis and assembly techniques; and must seek to clarify the properties of intramolecular junctions and their mechanisms.
Alle Nachrichten aus der Kategorie: Power and Electrical Engineering
This topic covers issues related to energy generation, conversion, transportation and consumption and how the industry is addressing the challenge of energy efficiency in general.
innovations-report provides in-depth and informative reports and articles on subjects ranging from wind energy, fuel cell technology, solar energy, geothermal energy, petroleum, gas, nuclear engineering, alternative energy and energy efficiency to fusion, hydrogen and superconductor technologies.
Zurück zur Startseite
Neueste Beiträge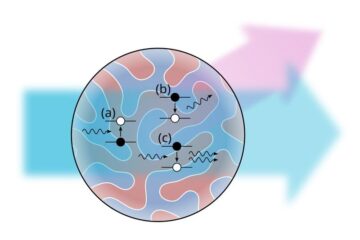 Who stole the light?
Self-induced ultrafast demagnetization limits the amount of light diffracted from magnetic samples at soft x-ray energies. Free electron X-ray lasers deliver intense ultrashort pulses of x-rays, which can be used…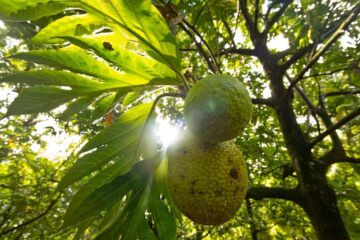 Could breadfruit be the next superfood?
UBC researchers say yes Breadfruit is sustainable, environmentally friendly and a high-production crop. A fruit used for centuries in countries around the world is getting the nutritional thumbs-up from a…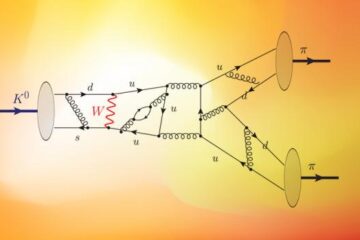 New calculation refines comparison of matter with antimatter
Theorists publish improved prediction for the tiny difference in kaon decays observed by experiments. -An international collaboration of theoretical physicists–including scientists from the U.S. Department of Energy's (DOE) Brookhaven National…