QD color filters for microLEDs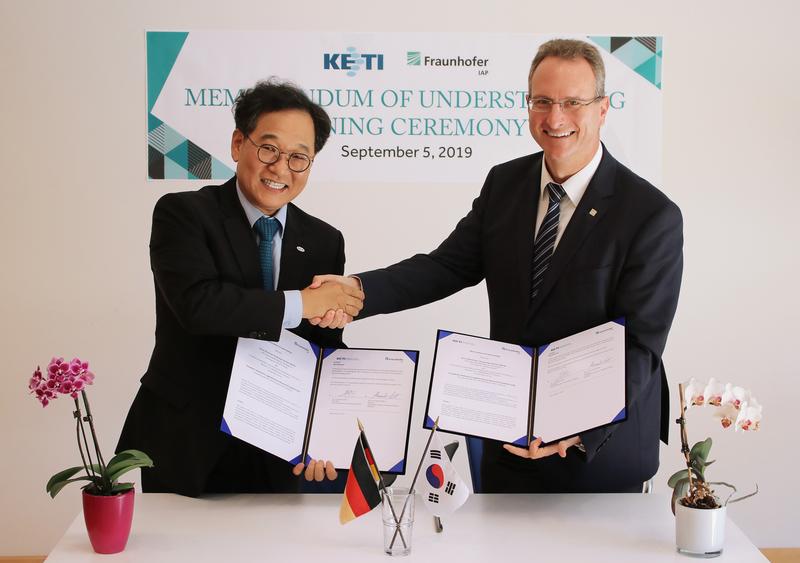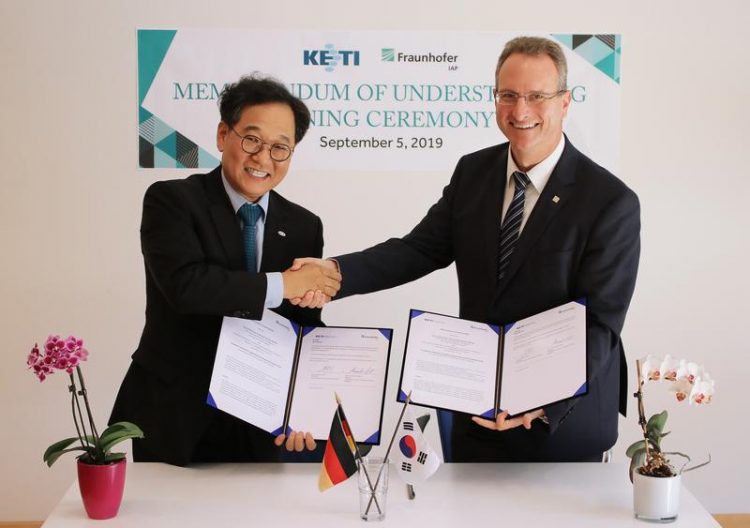 Quantum dot-based color filters for micro-LEDs are one of the most promising future technologies for displays. This technology makes displays even more brilliant, more efficient and even thinner, compared to displays with conventional color filters.
The Fraunhofer Institute for Applied Polymer Research IAP and KETI have started working together on the development of printed QD color filters microLEDs in the new research project »CoCoMe«.
Quantum dots are nanocrystals with optical, magnetic or electronic properties. These nanocrystals have a diameter of about 1-10 nm. The small diameter causes so-called quantum effects to occur in the crystals.
There is a whole class of materials, mostly semiconductor materials, that can be used to make quantum dots (QDs). By adjusting the size of a QD, its properties can be adjusted specifically for the desired application. As a result, the applications may vary widely.
Prof. Dr. Alexander Böker, Director of the Fraunhofer IAP, and Dr. Youngsam Kim, President of KETI, signed a Memorandum of Understanding (MoU) on September 5, 2019, to continue the successful collaboration between Fraunhofer IAP and KETI.
At the same time, the partners are launching the joint project »Development of materials and process technology for highly luminance microdisplays« for the development of printed QD-based color filters for displays. The abbreviation »CoCoMe« stands for Color Converting microLEDs.
Quantum dots as color filters in displays
In this research project, scientists from Fraunhofer IAP and KETI will develop QD color filters. Conventional color filters suffer from high light loss and relatively low color purity. Color filters based on quantum dots are highly efficient because they do not filter light but absorb it with significantly lower losses and release it again in high purity. The aim of the project is to develop QD-based color filters for microLEDs and, in addition, to realize a new technology of printing these color filters.
»This project gives us the opportunity to work on the latest topics in display research, the microLEDs. In cooperation with the KETI, which has existed for more than ten years, we can thus play a leading role in the development of the next generation of displays«, says Dr. Armin Wedel, Head of Research at the Fraunhofer IAP. He has been involved in all joint projects since the beginning of cooperation between the two institutes.
QD expert and printing specialist Fraunhofer IAP
At the Fraunhofer IAP, the QD experts are working closely with the printing specialists for this project. The research team is developing the quantum dots for the red and green color filters as well as the printing technologies for structured and precise plotting of the quantum dots on the microLEDs.
»At the Fraunhofer IAP, we combine many of the competencies of polymer research under one roof«, says Institute Director Prof. Dr. Alexander Böker. »We develop new functional materials for a wide variety of organic electronics applications, as well as technologies for efficient processing using printing technologies. We are delighted that we are able to continue our long-term cooperation with the KETI by signing the MoU and the new research project »CoCoMe« , and that we can profitably use our expertise for display development.«
Long-term cooperation designed for future technologies
The Fraunhofer IAP and the KETI have been working together for ten years – among other things, the partners are developing cadmium-free QDs, which have become indispensable in display manufacturing due to EU regulations (RoHS directive).
The project »CoCoMe« has a term of 5 years. After three years, the project will be evaluated by both cooperation partners and the further course of the project will be determined.
Fraunhofer IAP – We make polymers fit for the future!
At the Fraunhofer IAP, we develop bio-based and synthetic polymers that are efficient, intelligent and sustainable – from the laboratory to the industrial scale.
The applications are diverse: bio-based packaging, lightweight materials, phosphors for displays, truck tires with less abrasion, biodegradable bone splints, antimicrobial contact lenses, and much more.
Media Contact
Dr. Sandra Mehlhase
Fraunhofer-Institut für Angewandte Polymerforschung IAP
Alle Nachrichten aus der Kategorie: Power and Electrical Engineering
This topic covers issues related to energy generation, conversion, transportation and consumption and how the industry is addressing the challenge of energy efficiency in general.
innovations-report provides in-depth and informative reports and articles on subjects ranging from wind energy, fuel cell technology, solar energy, geothermal energy, petroleum, gas, nuclear engineering, alternative energy and energy efficiency to fusion, hydrogen and superconductor technologies.
Zurück zur Startseite
Neueste Beiträge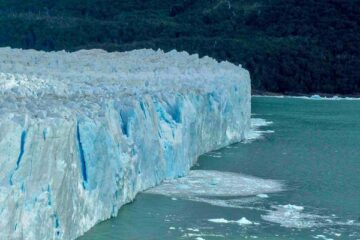 How Stable is the Antarctic Ice Sheet?
Scientists from Heidelberg University investigate which factors determine the stability of ice masses in East Antarctica. As temperatures rise due to climate change, the melting of polar ice sheets is…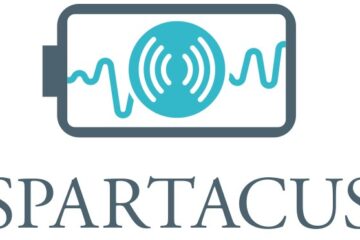 Smart sensors for future fast charging batteries
European project "Spartacus" launched Faster charging, longer stability of performance not only for electric vehicles but also for smartphones and other battery powered products. What still sounds like science fiction…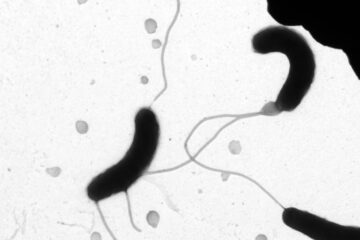 Small molecules control bacterial resistance to antibiotics
Antibiotics have revolutionized medicine by providing effective treatments for infectious diseases such as cholera. But the pathogens that cause disease are increasingly developing resistance to the antibiotics that are most…