Lightweight hyperspectral imagers bring sophisticated imaging capability to drones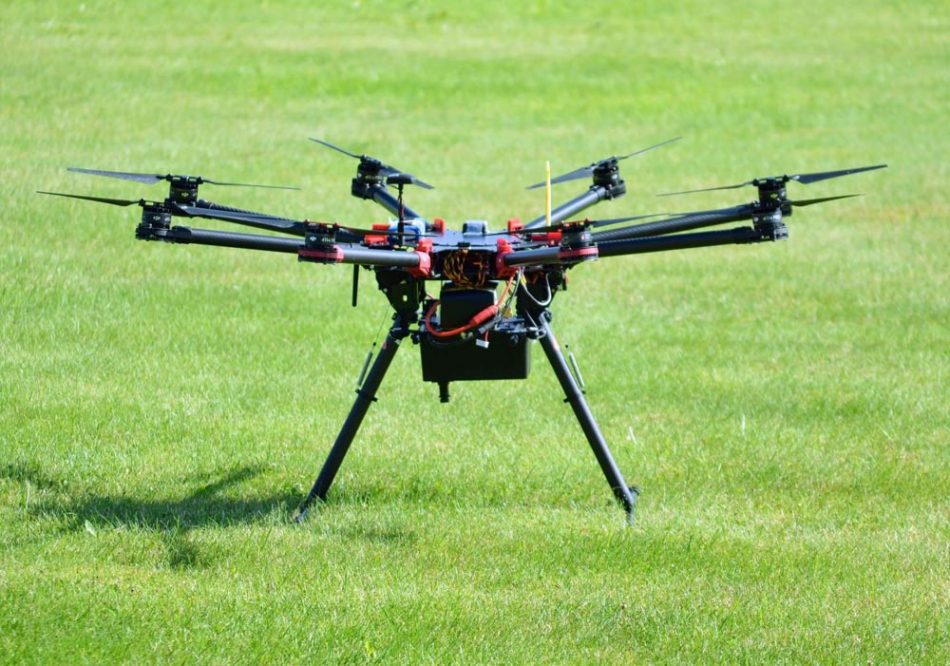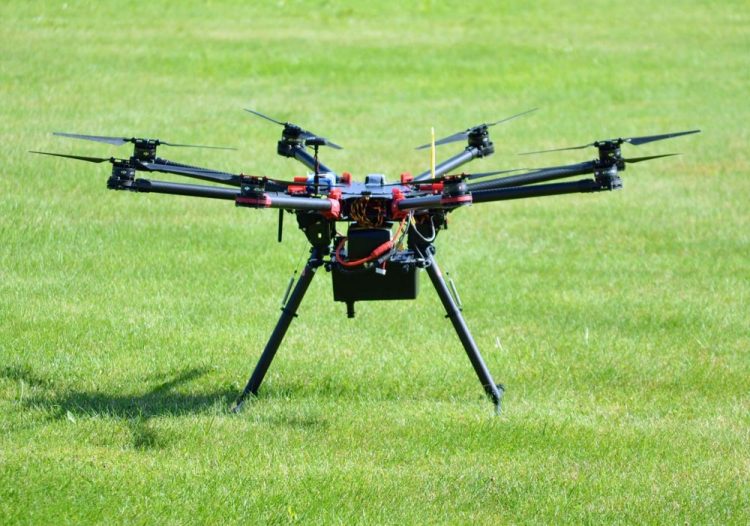 In a new study, researchers used 3D printing and low-cost parts to create an inexpensive hyperspectral imager that is light enough to use onboard drones. They offer a recipe for creating these imagers, which could make the traditionally expensive analytical technique more widely accessible.
Hyperspectral imagers produce images like a traditional color camera but detect several hundred colors instead of the three detected by normal cameras. Each pixel of a hyperspectral image contains information covering the entire visible spectrum, providing data that can be used, for example, to automatically detect and sort objects or measure ocean color to map harmful algae blooms. Traditional hyperspectral imagers can cost tens of thousands of dollars and are very bulky and heavy.
In The Optical Society (OSA) journal Optics Express, the researchers detail how to make visible-wavelength hyperspectral imagers weighing less than half a pound for as little $700 (USD). They also demonstrate that these imagers can acquire spectral data from aboard a drone.
"The instruments we made can be used very effectively on a drone or unmanned vehicle to acquire spectral images," said research team leader Fred Sigernes of University Centre in Svalbard (UNIS), Norway. "This means that hyperspectral imaging could be used to map large areas of terrain, for example, without the need to hire a plane or helicopter to carry an expensive and large instrument."
Printing the right parts
A desktop 3D printer greatly eased the process of making the custom optics holders needed for the imagers. "Making items in metal is time consuming and can be very expensive," said Sigernes. "However, 3D printing with plastic is inexpensive and very effective for making even complex parts, such as the piece needed to hold the grating that disperses the light. I was able to print several versions and try them out."
The hyperspectral imagers created by the researchers employ what is known as the push-broom technique, which uses precise line-scanning to build up a spectral image. The researchers added a stabilization system to the setup so that a drone's movement would not distort the image as it was being generated.
"Push-broom hyperspectral imagers typically require expensive orientation stabilization," explained Sigernes. "However, you can now buy very inexpensive gyroscope-based, electronically stabilizing systems. The advent of these new systems made is possible for us to make inexpensive hyperspectral imagers."
In-flight testing
The researchers made several prototypes by using 3D printing to create plastic holders that precisely position small, lightweight commercially available cameras and optical components. They tested one of the instruments onboard an octocopter drone equipped with a two-axis electronic stabilizing system. The hyperspectral imager performed well and was able to detect landscape features such as vegetation and bodies of water.
The researchers also performed handheld tests with the hyperspectral imagers and three-axis electronic stabilizing systems. For one experiment, they swept the imager across a computer screen displaying a fruit collection, acquiring 571 spectrograms in 22 seconds.
These feasibility tests showed that 3D printing is accurate enough to produce prototype parts for optical systems. The printed plastic parts were light weight and strong enough to keep the overall system light and small, which is important for use with drones. After testing, metal versions of 3D printed parts could be ordered if desired to create imagers that would be more durable.
Improving sensitivity
Although the new imagers don't provide the sensitivity of traditional hyperspectral imagers, their performance is sufficient for mapping terrain or detecting ocean color in daylight. The researchers are now working to improve sensitivity by making slightly larger versions of the instruments that would still be small and light enough for use on drones. Improving the sensitivity of the imagers will provide higher quality data.
"There are many ways to use data acquired by hyperspectral imagers," said Sigernes. "By lowering the cost of these instruments, we hope that more people will be able to use this analytical technique and develop it further."
###
Paper: F. Sigernes, M. Syrjäsuo, R. Storvold, J. Fortuna, M. E. Grøtte, T. A Johansen, "Do it yourself hyperspectral imager for handheld to airborne operations," Opt. Express, Volume 26, Issue 5, 6021-6035 (2018).
DOI: 10.1364/OE.26.006021.
About Optics Express
Optics Express reports on new developments in all fields of optical science and technology every two weeks. The journal provides rapid publication of original, peer-reviewed papers. It is published by The Optical Society and edited by Andrew M. Weiner of Purdue University. Optics Express is an open-access journal and is available at no cost to readers online at: OSA Publishing.
About The Optical Society
Founded in 1916, The Optical Society (OSA) is the leading professional organization for scientists, engineers, students and business leaders who fuel discoveries, shape real-life applications and accelerate achievements in the science of light. Through world-renowned publications, meetings and membership initiatives, OSA provides quality research, inspired interactions and dedicated resources for its extensive global network of optics and photonics experts. For more information, visit osa.org.
Media Contacts:
Rebecca B. Andersen
The Optical Society
randersen@osa.org
+1 202.416.1443
Joshua Miller
The Optical Society
jmiller@osa.org
+1 202.416.1435
Media Contact
Joshua Miller
EurekAlert!
Alle Nachrichten aus der Kategorie: Power and Electrical Engineering
This topic covers issues related to energy generation, conversion, transportation and consumption and how the industry is addressing the challenge of energy efficiency in general.
innovations-report provides in-depth and informative reports and articles on subjects ranging from wind energy, fuel cell technology, solar energy, geothermal energy, petroleum, gas, nuclear engineering, alternative energy and energy efficiency to fusion, hydrogen and superconductor technologies.
Zurück zur Startseite
Neueste Beiträge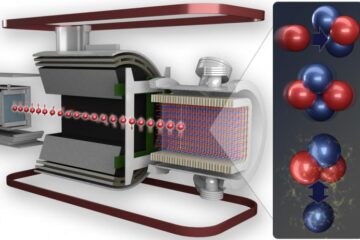 Scientists achieve higher precision weak force measurement between protons, neutrons
Through a one-of-a-kind experiment at the Department of Energy's Oak Ridge National Laboratory, nuclear physicists have precisely measured the weak interaction between protons and neutrons. The result quantifies the weak…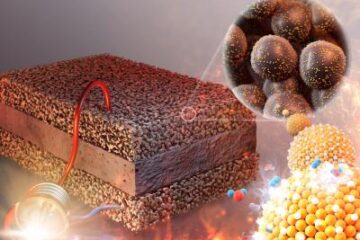 High-performance single-atom catalysts for high-temperature fuel cells
Individual Pt atoms participate in catalytic reaction to faciitate the electrode process by up to 10 times. Single-atom Pt catalysts are stable at 700 degrees Celsius and expected to stimulate…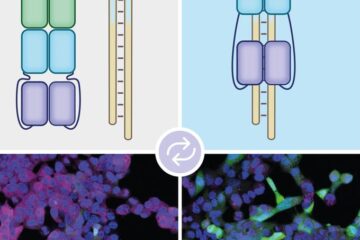 New method allows precise gene control by light
A novel optical switch makes it possible to precisely control the lifespan of genetic "copies". These are used by the cell as building instructions for the production of proteins. The…