Ivy-Covered Walls Take on New Power from the Sun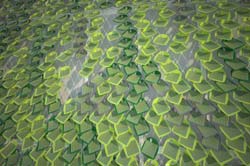 The first location in the United States to apply this colorful array is the University of Utah (the U) in Salt Lake City. This new product called Solar Ivy was developed by Sustainably Minded Interactive Technology (SMIT), a company in New York.
The idea and most of the cash for the project comes from the U's student-led Sustainable Campus Initiative Fund (SCIF), which is funded by student contributions. Each year, students compete for grants to finance projects that have a positive environmental impact and help educate the campus community about developing earth-conscious habits.
Bringing Solar Ivy to the U was spearheaded by Tom Melburn, an environmental studies major. His project was awarded a grant for roughly two-thirds of the $42,000 cost of the project. The remaining third will be raised from the campus community in a drive being announced today to generate funds and awareness of the many 'green' efforts taking place all over campus.
"Students are becoming so engaged in creating a sustainable campus that we could only partially fund all the projects submitted this year," says Whitney Williams, SCIF coordinator. "So, we're turning to others in our community to partner on this one. By buying a leaf on the array, donors will make possible not only a novel energy-saving device, but also a highly visible reminder on campus to conserve electricity."
Donations to the project can be made online at http://tiny.utah.edu/solarivyUU.
Solar Ivy is a composition of small photovoltaic panels shaped so that they can be installed in an attractive arrangement, much like ivy growing over a building's surface. The panels generate electricity that is used by the building, offsetting the amount of power the building buys from the utility company. Panels can be shaped and colored to suit the installation.
"We're considering Orson Spencer Hall for the array because of its solar exposure and its visibility," says Melburn, who is coordinating the project with campus facilities managers. "The south-facing brick façade receives high levels of unobstructed sun all year. Its location at the center of campus means high levels of traffic." SCIF and Project Manager Archie Phillips also are considering the south façade of the Olpin Student Union building, which also receives significant solar exposure. The decision as to which building to use will be decided during the design phase of the project over the coming weeks.
The installation of the prefabricated panels is expected to begin late this fall and projected to take a few weeks to complete.
About the Sustainable Campus Initiative Fund (SCIF):
SCIF is a student-led enterprise directed by the Office of Sustainability. The fund provides financial support for real-world projects that improve the University of Utah's environmental quality and make the campus more sustainable. SCIF allocated $171,000 to 14 projects for the 2011 school year. For more information, explore the SCIF website at www.sustainability.utah.edu/SCIF.
About Solar Ivy:
Solar Ivy (www.solarivy.com) is a product of the Brooklyn, N.Y. firm SMIT that has been challenging accepted notions about solar power collection throughout the world.
Whitney Williams, University of Utah Office of Sustainability, office 801-581-7510, whitney.williams@sustainability.utah.edu
Valoree Dowell, University of Utah Public Relations, office 801-585-6861, cell 801-403-3128, v.dowell@ucomm.utah.edu
Media Contact
Whitney Williams
Newswise Science News
All latest news from the category: Power and Electrical Engineering
This topic covers issues related to energy generation, conversion, transportation and consumption and how the industry is addressing the challenge of energy efficiency in general.
innovations-report provides in-depth and informative reports and articles on subjects ranging from wind energy, fuel cell technology, solar energy, geothermal energy, petroleum, gas, nuclear engineering, alternative energy and energy efficiency to fusion, hydrogen and superconductor technologies.
Back to home
Newest articles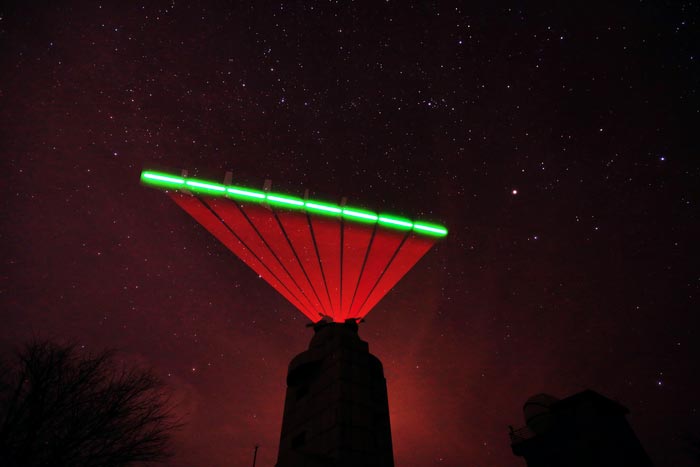 Compact QKD system
… paves the way to cost-effective satellite-based quantum networks. Researchers demonstrate successful quantum key distribution between space lab and four ground stations. Researchers report an experimental demonstration of a space-to-ground…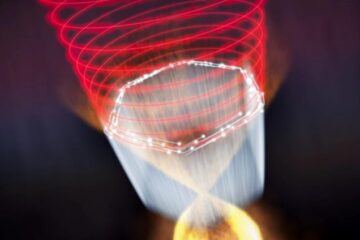 Exploring quantum electron highways with laser light
Spiraling laser light reveals how topological insulators lose their ability to conduct electric current on their surfaces. Topological insulators, or TIs, have two faces: Electrons flow freely along their surface…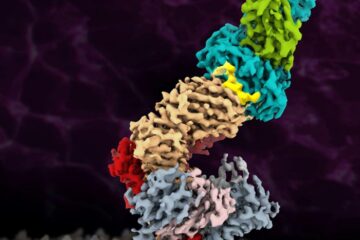 First image of antigen-bound T-cell receptor at atomic resolution
Immune system: Antigen binding does not trigger any structural changes in T-cell receptors – Signal transduction probably occurs after receptor enrichment. The immune system of vertebrates is a powerful weapon…