"Flying fish" robot can dive and fly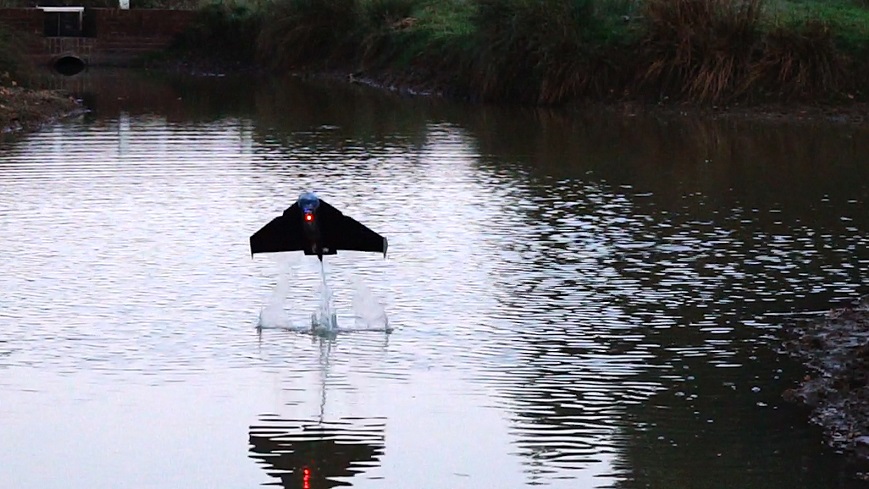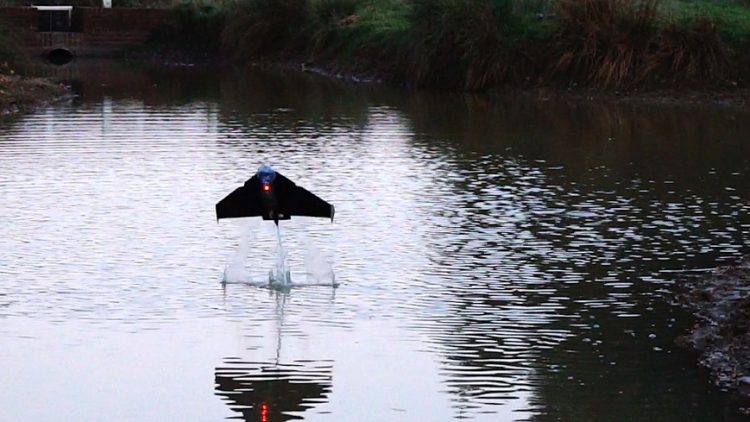 Robots that can transition from water to air are desirable in certain situations, but the launch requires a lot of power, which has been difficult to achieve in small robots.
Now, researchers at Imperial College London have invented a system that requires just 0.2 grams of calcium carbide powder in a combustion chamber. The only moving part is a small pump that brings in water from the environment the robot is sat in, such as a lake or ocean.
The water is then combined with the calcium-carbide powder in a reaction chamber, producing a burnable acetylene gas. As the gas ignites and expands, it pushes the water out as a jet propelling the robot clear of the water and into a glide of up to 26 meters.
"Water-to-air transition is a power-intensive process, which is difficult to achieve on a small-scale flying vehicle that needs to be lightweight for flight", explains Mirko Kovac, Director of the "Aerial Robotics Laboratory" at Imperial and the joint "Materials and Technology Center of Robotics" at Empa.
"We have used water-reactive chemicals to reduce the materials that the robot needs to carry. Since the chamber fills passively and the environmental water acts as a piston, we can create a full combustion cycle with only one moving part, which is the pump that mixes the water with the fuel."
A lot of thrust
The team tested the robot in the lab, in a lake, and in a wave tank, showing that it can escape from the water's surface even under rather rough conditions. While similar robots often require calm conditions to leap from the water, the team's invention generates a force 25 times the robot's weight, giving it a greater chance of overcoming the waves.
The robot, which weighs just 160 grams, can "jump" multiple times after refilling its water tank. This could allow it to float on water and take samples at multiple points without additional power, saving energy over longer distances compared to an electrically powered robot.
The Imperial team is now working with researchers at Empa to build new vehicles using advanced materials and begin field trials of the robot in a range of environments, including monitoring the oceans around coral reefs and offshore energy platforms.
Raphael Zufferey, first author on the paper said: "These kinds of low-power, tether-free robots could be really useful in environments that are normally time- and resource-intensive to monitor, including after disasters such as floods or nuclear accidents."
The tests were carried out in the Brahmal Vasudevan Multi-terrain Robotics Arena, which was founded on a philanthropic gift from Brahmal Vasudevan.
Dr. Mirko Kovac
Empa, Materials and Technology Center of Robotics
Phone +41 58 765 46 89
mirko.kovac@empa.ch
R Zufferey, A Ortega Ancel, A Farinha, R Siddall, SF Armanini, M Nasr, RV Brahmal, G Kennedy, M Kovac; Consecutive aquatic jump-gliding with a water-reactive fuel; Science Robotics; doi: 10.1126/scirobotics.aax7330
Video: 'Flying fish' robot can propel itself out of water and glide through the air
https://www.youtube.com/watch?v=aJU8EL61NgA
Media Contact
Cornelia Zogg
Empa - Eidgenössische Materialprüfungs- und Forschungsanstalt
All news from this category: Power and Electrical Engineering
This topic covers issues related to energy generation, conversion, transportation and consumption and how the industry is addressing the challenge of energy efficiency in general.
innovations-report provides in-depth and informative reports and articles on subjects ranging from wind energy, fuel cell technology, solar energy, geothermal energy, petroleum, gas, nuclear engineering, alternative energy and energy efficiency to fusion, hydrogen and superconductor technologies.
Back to the Homepage
Latest posts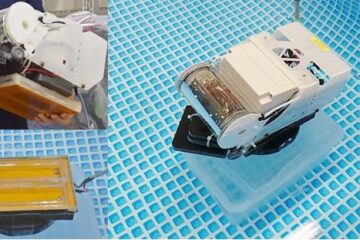 Seawater as an electrical cable !?
Wireless power transfers in the ocean For drones that can be stationed underwater for the adoption of ICT in mariculture. Associate professor Masaya Tamura, Kousuke Murai (who has completed the…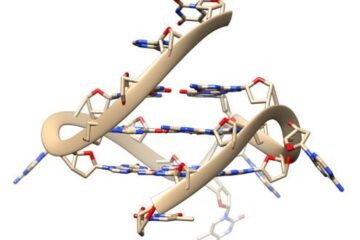 Rare quadruple-helix DNA found in living human cells with glowing probes
New probes allow scientists to see four-stranded DNA interacting with molecules inside living human cells, unravelling its role in cellular processes. DNA usually forms the classic double helix shape of…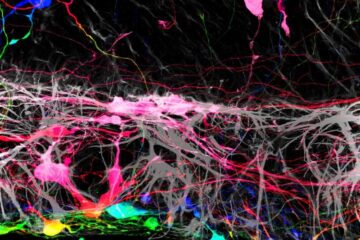 A rift in the retina may help repair the optic nerve
In experiments in mouse tissues and human cells, Johns Hopkins Medicine researchers say they have found that removing a membrane that lines the back of the eye may improve the…