Energy management: improving plant lifecycle costs by reducing energy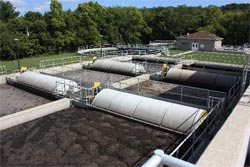 Siemens assists these plants in becoming more sustainable through better energy management. From energy analysis modeling and innovative technologies to automation and financing, Siemens can help put today's wastewater plants on the road to "net-zero" energy.
"Energy management entails a wide range of solutions, from reducing biosolids, to adding the latest biological treatment processes, high efficiency aeration solutions and control systems, to project financing," said Lutz Kranz, head of global municipal business for Siemens Water Technologies. "There is no one solution that fits everyone. So, we look at the total project to determine water quality and treatment needs and then recommend options, which may include multiple technologies and automation. We also look to see if we can offer attractive financing options to help get high-return, energy minimization projects moving."
Siemens can help engineers and owners determine whether they need to improve one specific area or the whole treatment operation to achieve the lowest lifecycle cost, based on what is best for their plant and budget. The long-term goal is to help them get as close as possible to net-zero energy.
Understanding power consumption is a key component to determining technology solutions for wastewater treatment. Siemens' engineers use a proprietary power calculator tool that takes into account regionalized energy cost trends, anticipated start-up volume, and diurnal flow patterns.
They then run 'apples to apples' economic comparisons of the company's broad range of technologies to determine which ones will save owners the most in energy costs.
Reducing Energy Use
Wastewater treatment historically accounts for about 25% of a municipality's total energy use. Within the wastewater plant, energy costs are the second largest operations and maintenance expense after labor. Biological processes account for 55% to 70% of this energy use, depending on plant design. This excludes energy and other costs for biosolids dewatering and disposal.
Siemens offers a biological process optimization program that evaluates specific cost factors such as energy use, labor and disposal. The program integrates several key wastewater operations, including biological, solids separation, solids treatment, and controls, to significantly reduce energy costs. For example, a California wastewater treatment plant was able to reduce biosolids production by 70% and the aeration requirements from their aerobic digester by more than 90% with the Cannibal interchange bioreactor system from Siemens.
Another way plants can save on costs is by adding control and telemetry systems that make the whole process more efficient. Siemens can integrate all processes under a unified, easy to operate control system that maximizes the energy efficiency of the treatment technologies and also gives the engineer and owner a single point of responsibility in coordinating the control strategy and operation. As an example, the Link2Site Flex system is a wireless-to-web remote monitoring and control solution that can be added to equipment or processes to optimize operation through reduced maintenance and service costs.
When municipalities need an alternative to traditional funding methods, Siemens Financial Services offers tax-exempt financing, which spreads the cost of capital equipment acquisition over the life of the assets being financed; thus, it fits today's equipment life cycles, and helps keep technology up to date. This financing can be used to support traditional project delivery models and also alternative project delivery models including equipment lease-purchase, design-build, design-build-finance, and guaranteed savings performance contracts. Guaranteed savings performance contracts are becoming an increasingly popular way for municipal wastewater treatment customers in North America to fund capital improvements that reduce energy use, operation costs and labor. Project costs are paid for in part or in total, with guaranteed savings generated from implementing process improvements for the facility, such as biosolids reduction, methane gas creation and usage, water conservation and reuse, high-efficiency dryer installation, aeration system upgrades and SCADA system improvements.
Innovating for the Future
"The future of energy management lies in being able to close the gap between what we can help customers achieve today and achieving net-zero energy in the future," says Marc Roehl, Global Product Manager for Biosolids Technologies at Siemens Water Technologies. "We know that the energy value of municipal wastewater is 10 times greater than the energy required to treat it. But we only re-use a fraction of that energy. We're working to change that."
Siemens is leading the way in research and development of new technologies or processes that re-use this energy. For example, Mechanically Enhanced Biodrying (MEB) — a new technology that is in the pilot testing stage — is being developed as a result of industry requests for a versatile end product that could be used for fertilizer or fuel and that could be created with less energy than standard thermal drying technologies. It also addresses the challenges of biosolids composting when wood waste and other carbon-rich soil amendments are in short supply.
Research on a "green" solution for wastewater treatment is underway at Siemens Water Technologies' global R&D center in Singapore. The new process, which extracts energy from municipal wastewater, will result in a 30% lower solids yield. Energy content in wastewater is harvested as biogas and converted to energy to create a plant that approaches energy independence. The lower solids volume produced will mean lower handling costs for owners and reduced transportation and management costs. Pilot testing is slated for October 2010, with commercial introduction scheduled for 2012.
Further information about solutions for water treatment is available at:
http://www.siemens.com/water
Cannibal and Link2Site are trademarks of Siemens Water Technologies, its subsidiaries or its affiliates in some countries.
Contact USA:
Karole Colangelo
Corporate Public Relations Manager
Siemens Water Technologies Corp.
847-713-8458 phone
E-mail address karole.colangelo@siemens.com
The Siemens Industry Sector (Erlangen, Germany) is the worldwide leading supplier of environmentally friendly production, transportation, building and lighting technologies. With integrated automation technologies and comprehensive industry-specific solutions, Siemens increases the productivity, efficiency and flexibility of its customers in the fields of industry and infrastructure. The Sector consists of six divisions: Building Technologies, Drive Technologies, Industry Automation, Industry Solutions, Mobility und Osram. With around 207,000 employees worldwide (September 30), Siemens Industry achieved in fiscal year 2009 total sales of approximately €35 billion.
The Siemens Industry Solutions Division (Erlangen, Germany) is one of the world's leading solution and service providers for industrial and infrastructure facilities comprising the business activities of Siemens VAI Metals Technologies, Water Technologies and Industrial Technologies. Activities include engineering and installation, operation and service for the entire life cycle. A wide-ranging portfolio of environmental solutions helps industrial companies to use energy, water and equipment efficiently, reduce emissions and comply with environmental guidelines. With around 31,000 employees worldwide (September 30), Siemens Industry Solutions posted sales of €6.8 billion in fiscal year 2009.
Siemens AG
Corporate Communications and Government Affairs
Wittelsbacherplatz 2, 80333 Munich
Germany
Reference number: IIS201010.727e fp
Media Relations: Stefanie Schiller
Telephone: +49 9131 7-42913
E-mail: stefanie.schiller@siemens.com
Siemens AG
Industry Sector – Industry Solutions Division
Schuhstr. 60, 91052 Erlangen, Germany
Media Contact
Stefanie Schiller
Siemens Industry
Alle Nachrichten aus der Kategorie: Power and Electrical Engineering
This topic covers issues related to energy generation, conversion, transportation and consumption and how the industry is addressing the challenge of energy efficiency in general.
innovations-report provides in-depth and informative reports and articles on subjects ranging from wind energy, fuel cell technology, solar energy, geothermal energy, petroleum, gas, nuclear engineering, alternative energy and energy efficiency to fusion, hydrogen and superconductor technologies.
Zurück zur Startseite
Neueste Beiträge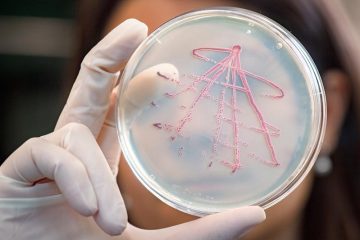 Grow faster, die sooner: How growth rates influence the fitness of bacteria
"The fitness of bacteria is more complex than expected," explains Ulrich Gerland, professor for the theory of complex biosystems at the Technical University of…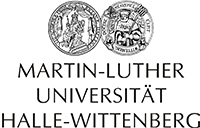 Spintronics: Researchers show how to make non-magnetic materials magnetic
In solid-state physics, oxide layers only a few nanometres thick are known to form a so-called two-dimensional electron gas. These thin layers, separated from…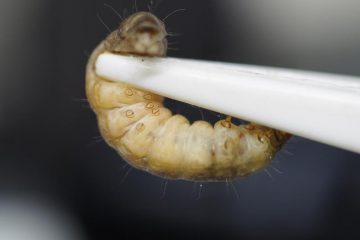 Caterpillars of the wax moth love eating plastic: Fraunhofer LBF investigates degradation process
Within the Framework of a research project on the chemical imaging analysis of plastic digestion in caterpillars (RauPE), a team from Fraunhofer LBF used…