The powerhouse of the future: Artificial cells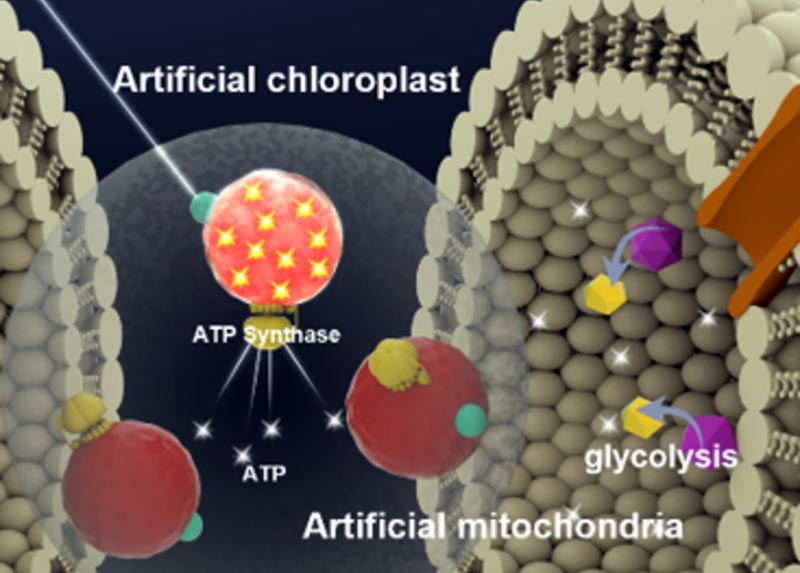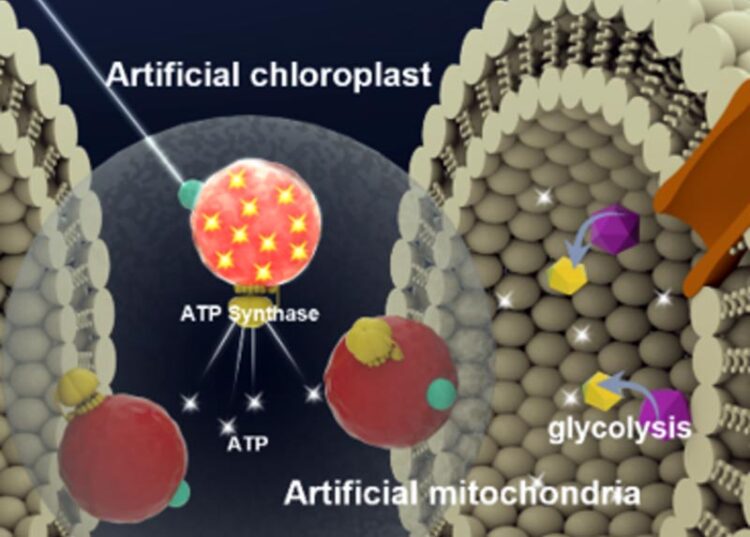 Assessing how energy-generating synthetic organelles could sustain artificial cells.
Energy production in nature is the responsibility of chloroplasts and mitochondria and is crucial for fabricating sustainable, synthetic cells in the lab. Mitochondria are not only "the powerhouses of the cell," as the middle school biology adage goes, but also one of the most complex intracellular components to replicate artificially.
In Biophysics Reviews, by AIP Publishing, researchers from Sogang University in South Korea and the Harbin Institute of Technology in China identified the most promising advancements and greatest challenges of artificial mitochondria and chloroplasts.
"If scientists can create artificial mitochondria and chloroplasts, we could potentially develop synthetic cells that can generate energy and synthesize molecules autonomously. This would pave the way for the creation of entirely new organisms or biomaterials," author Kwanwoo Shin said.
In plants, chloroplasts use sunlight to convert water and carbon dioxide into glucose. Mitochondria, found in plants and animals alike, produce energy by breaking down glucose.
Once a cell produces energy, it often uses a molecule called adenosine triphosphate (ATP) to store and transfer that energy. When the cell breaks down the ATP, it releases energy that powers the cell's functions.
"In other words, ATP acts as the main energy currency of the cell, and it is vital for the cell to perform most of the cellular functions," said Shin.
The team describes the components required to construct synthetic mitochondria and chloroplasts and identifies proteins as the most important aspects for molecular rotary machinery, proton transport, and ATP production.
Previous studies have replicated components that make up the energy-producing organelles. Some of the most promising work investigates the intermediate operations involved in the complex energy-generating process. By connecting the sequence of proteins and enzymes, researchers have improved energy efficiency.
One of the most significant challenges remaining in trying to reconstruct the energy production organelles is enabling self-adaptation in changing environments to maintain a stable supply of ATP. Future studies must investigate how to improve upon this limiting feature before synthetic cells are self-sustainable.
The authors believe it is important to create artificial cells with biologically realistic energy-generation methods that mimic natural processes. Replicating the entire cell could lead to future biomaterials and lend insight into the past.
"This could be an important milestone in understanding the origin of life and the origin of cells," Shin said.
The article "Artificial organelles for sustainable chemical energy conversion and production: Artificial mitochondria and chloroplasts" is authored by Hyun Park, Weichen Wang, Seo Hyeon Min, Yongshuo Ren, Xiaojun Han, and Kwanwoo Shin. It will appear in Biophysics Reviews on March 28, 2023 (DOI: 10.1063/5.0131071). After that date, it can be accessed at https://doi.org/10.1063/5.0131071.
ABOUT THE JOURNAL
Biophysics Reviews publishes research studies and comprehensive review articles of new and emerging areas of interest to the biophysics community. The journal's focus includes experimental and theoretical research of fundamental issues in biophysics in addition to the application of biophysics in other branches of science, medicine, and engineering. See https://aip.scitation.org/journal/bpr.
Journal: Biophysics Reviews
DOI: 10.1063/5.0131071
Article Title: Artificial organelles for sustainable chemical energy conversion and production: Artificial mitochondria and chloroplasts
Article Publication Date: 28-Mar-2023
Media Contact
Ashley Piccone
American Institute of Physics
media@aip.org
Office: 301.209.3090
Media Contact
American Institute of Physics
All latest news from the category: Physics and Astronomy
This area deals with the fundamental laws and building blocks of nature and how they interact, the properties and the behavior of matter, and research into space and time and their structures.
innovations-report provides in-depth reports and articles on subjects such as astrophysics, laser technologies, nuclear, quantum, particle and solid-state physics, nanotechnologies, planetary research and findings (Mars, Venus) and developments related to the Hubble Telescope.
Back to home
Newest articles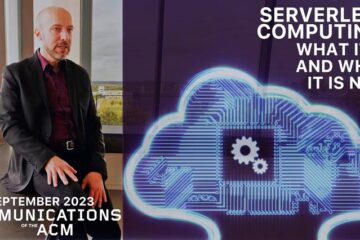 Cloud Services Without Servers: What's Behind It
A new generation of cloud services is on the rise. It is based on the paradigm of "serverless computing", which is an active research topic at the Institute for Computer…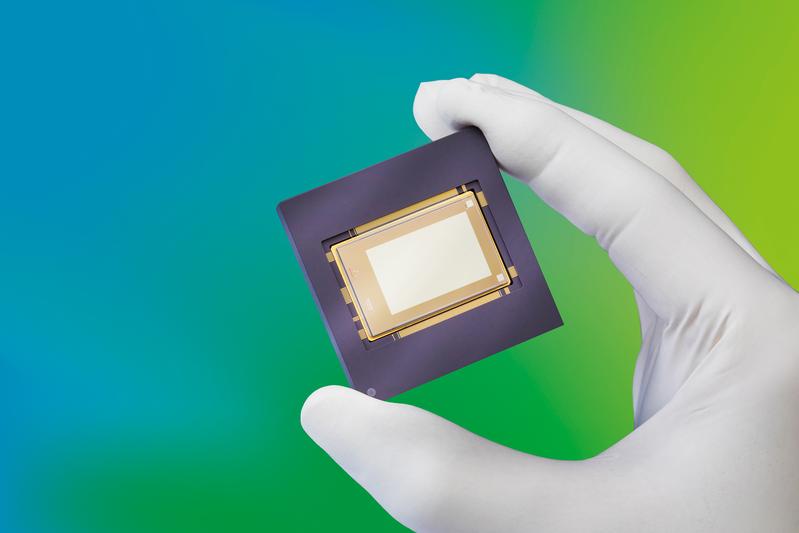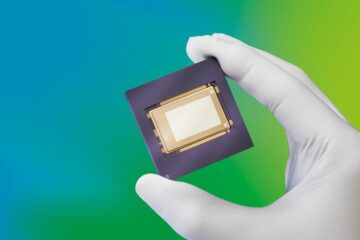 From Microchips to Holograms – the Perfect Light Modulation
Fraunhofer IPMS develops photonic microsystems that modulate light using small, controllable mirrors to create unique images and structures. These so-called spatial light modulators (SLM) are micromirror arrays with up to…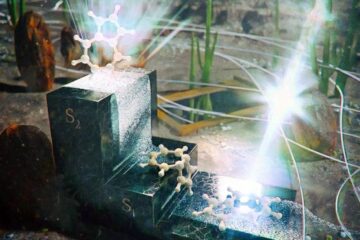 A mysterious blue molecule will help make better use of light energy
Researchers at IOCB Prague are the first to describe the causes of the behavior of one of the fundamental aromatic molecules, which fascinates the scientific world not only with its…