Data storage: Measuring the downside of downsizing
To keep pace with the rapidly growing consumer demand for data storage, hardware engineers are striving to cram as much electronic information into as small a space as possible. Jinmin Zhao, Mingsheng Zhang and co©workers at the A*STAR Data Storage Institute, Singapore, have now devised a technique to assess the impact of making these devices more compact1. Insights resulting from this work will guide the future design of stable disk drives.
The primary components of a hard disk drive are a rotating disk coated with a thin film of magnetic material and a magnetic head on a moving arm, also called a slider (see image). The slider includes magnetic write/read elements that can encode a single bit of binary information by altering the properties of the thin film at a small spot on the surface. A smaller spot enables a higher density of data storage.
Current technology is rapidly approaching one trillion bits per square inch, but this requires the separation between the head and disk to be less than 2 nanometers. This narrow requirement, however, creates its own problems. Lubricant used on the surface of the disk to protect it from corrosion can attach to the slider, which adversely affects the reliability of the hard disk drive. ¡°We have carried out a systematic and quantitative study on how the variation of slider optical properties affects the accuracy of the measured lubricant thickness on the slider surface,¡± says Zhang.
Zhao, Zhang and their co-workers analyzed a lubricant-coated slider using a technique known as spectroscopic ellipsometry. Measuring the intensity of light reflected from a sample slider provided a highly accurate estimate of the thickness of the lubricant film. Ellipsometry is a fast and non-destructive technique that, unlike some of the alternative approaches, does not require ultra-high vacuum conditions. This technique, however, does require accurate knowledge of the optical properties of the slider. A typical slider is made of aluminum oxide and grains of titanium carbide of many different shapes and sizes; thus, its optical properties vary from position to position.
Zhao and the team¡¯s study demonstrated that the uncertainty in lubricant thickness is approximately proportional to the uncertainty in the slider¡¯s optical constants, and it becomes particularly pronounced for thicknesses below 2 nanometers.
¡°This lubricant transfer will be more serious in future heat-assisted magnetic recording,¡± explains Zhang. ¡°The next step in this research will focus on how to reduce the lubricant transfer, especially in this type of device.¡±
The A*STAR-affiliated researchers contributing to this research are from the Data Storage Institute
References
Zhao, J. M., Zhang, M. S., Yang, M. C. & Ji, R. Ellipsometric measurement accuracy of ultrathin lubricant thickness on magnetic head slider. Microsystem Technologies 18, 1283¨C1288 (2012). | article
Associated links
http://www.research.a-star.edu.sg/research/6711
Media Contact
A*STAR Research
Research asia research news
All latest news from the category: Physics and Astronomy
This area deals with the fundamental laws and building blocks of nature and how they interact, the properties and the behavior of matter, and research into space and time and their structures.
innovations-report provides in-depth reports and articles on subjects such as astrophysics, laser technologies, nuclear, quantum, particle and solid-state physics, nanotechnologies, planetary research and findings (Mars, Venus) and developments related to the Hubble Telescope.
Back to home
Newest articles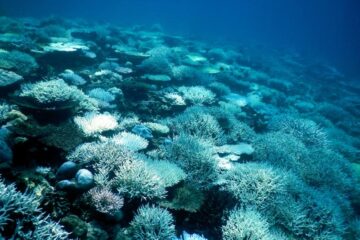 Young Corals Provide Insight into Recovery from Coral Bleaching
The number of young corals can reveal how reefs are recovering from coral bleaching. A new study from the University of Bremen, which was recently published in "PLOS ONE" journal,…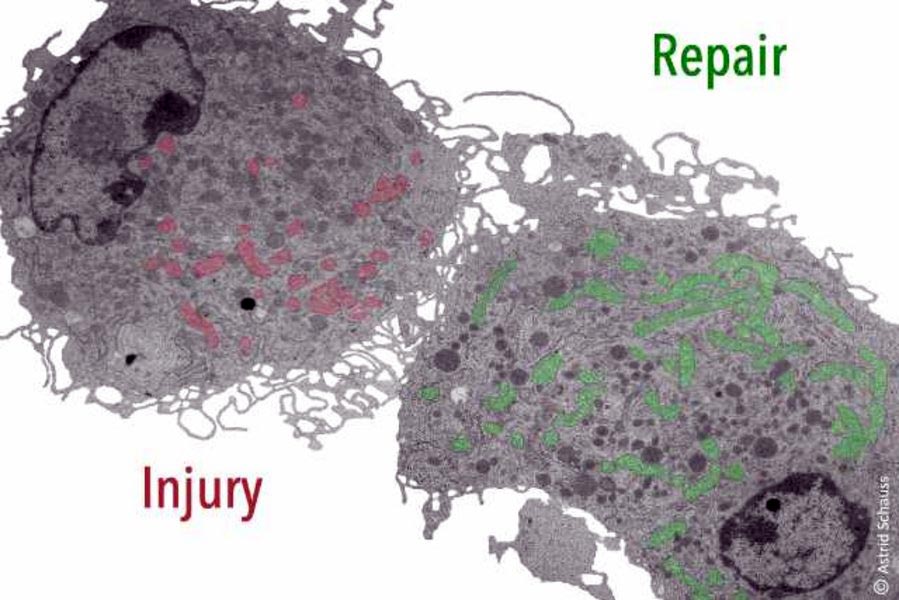 Defense or repair: How immune cells are controlled during wound healing
For the first time, scientists show a causal link between tissue repair, mitochondrial metabolism, and the activation and function of macrophages (scavenger cells) / Publication in 'Cell Metabolism'. A Cologne-based…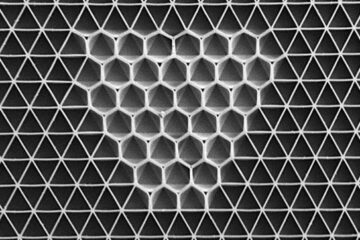 Transforming material topology with a drop of liquid
Liquid acts across multiple scales to reorganize connectivity in networks of artificial microscopic cells. The Science Networks of cells in nature have inspired researchers to develop their own materials made…