Crews complete first block of North America's most advanced neutrino experiment
The NuMI Off-Axis Neutrino Appearance experiment – NOvA for short – will study the properties of neutrinos, such as their masses, and investigate whether they helped give matter an edge over antimatter after both were created in equal amounts in the big bang. The experiment is on track to begin taking data in 2013.
"This is a significant step toward a greater understanding of neutrinos," said Marvin Marshak, NOvA laboratory director and director of undergraduate research at the University of Minnesota. "It represents many months of hard work on the part of the whole NOvA collaboration."
Neutrinos are elementary particles, basic building blocks of matter in the Standard Model of particle physics. They are almost massless, and they interact so rarely with other matter that they can move straight through hundreds of miles of solid rock.
The NOvA experiment will study a beam of neutrinos streaming about 500 miles through the Earth from the U.S. Department of Energy's Fermi National Accelerator Laboratory near Chicago to a large detector in Ash River, Minnesota. The particles, generated in what will be the most powerful neutrino beam in the world, will make the trip in less than three milliseconds.
Today, crews will use a 750,000-pound pivoter machine to lift the first 417,000-pound block – one of 28 that will make up the detector – and put it in place at the end of the 300-foot-long detector hall. The delicate process may take multiple days.
Each block of the detector measures 51 by 51 by 7 feet and is made up of 384 plastic PVC modules. About 170 students from the University of Minnesota built the modules, stringing them with optical fibers and attaching their endcaps.
Scientists and engineers at the Department of Energy's Argonne National Laboratory developed the machine that glues modules into blocks. Scientists and engineers at Fermilab developed the pivoter machine and assembly table.
"About a dozen scientists, engineers and technicians from Fermilab and Argonne have been up to Ash River multiple times in the past year to make this thing happen," said Rick Tesarek, Fermilab physicist and NOvA deputy project leader. "They're part of a team of over a hundred collaborators who have been actively working on the experiment."
Once the block is installed, crews will fill it with liquid scintillator. When neutrinos interact with the liquid, they will produce charged particles that will release light, which the optical fiber will detect. The fiber will carry the signal to electronics, which will record the neutrino event.
Neutrinos come in three flavors, each associated with a different elementary particle: electron, muon and tau. Three different types of neutrinos oscillate between these flavors, spending a different fraction of their lives as each flavor.
"Everyone's been watching to see which experiment will make the next big step in uncovering the properties of neutrinos," said Mark Messier, Indiana University physicist and co-spokesperson of the NOvA experiment. "The NOvA experiment should be it. It is uniquely positioned to be the first experiment to determine the ordering of the masses of the three neutrinos."
Officials first broke ground on the NOvA detector facility, a laboratory of the University of Minnesota's School of Physics and Astronomy, in May 2009. Crews completed the building this spring.
The experiment will use two detectors, a 330-metric-ton near detector at Fermilab and the 14-kiloton far detector at the detector facility close to the U.S.-Canadian border, to look for changes in the neutrino beam as it travels. The far detector is scheduled to begin taking data in 2013 and to be completed in early 2014.
An upgrade of the Fermilab neutrino beam, now in progress during a yearlong accelerator shutdown, will be crucial to the experiment. Fermilab will increase the power of the beam by a factor of two from 320 kilowatts to 700 kilowatts. NOvA experimenters expect eventually to study a sample of about 100 neutrino events collected during six years of operation.
The NOvA experiment is a collaboration of 169 scientists from 19 universities and laboratories in the U.S and another 15 institutions around the world.
Fermilab is America's premier national laboratory for particle physics research. A U.S. Department of Energy Office of Science laboratory, Fermilab is located near Chicago, Illinois, and operated under contract by the Fermi Research Alliance, LLC. Visit Fermilab's website at http://www.fnal.gov and follow us on Twitter at @FermilabToday.
The DOE Office of Science is the single largest supporter of basic research in the physical sciences in the United States, and is working to address some of the most pressing challenges of our time. For more information, please visit http://science.energy.gov.
Media Contacts:
Andre Salles, Fermi National Accelerator Laboratory, 630-840-6733, media@fnal.gov
Rhonda Zurn, University of Minnesota College of Science and Engineering, 612-626-7959, rzurn@umn.edu
Jared Sagoff, Argonne National Laboratory, 630-252-5549, media@anl.gov
Science Contacts:
Marvin Marshak, NOvA Laboratory Director, University of Minnesota, 612-624-1312, marshak@umn.edu
Mark Messier, NOvA Co-spokesperson, Indiana University, 812-855-0236, messier@indiana.edu
Pat Lukens, NOvA Assembly and Installation Manager, Fermilab, 218-374-2400 x2001, ptl@fnal.gov
Additional Information:
NOvA website: http://www-nova.fnal.gov/
NOvA: Exploring Neutrino Mysteries :
http://www.youtube.com/watch?v=Fe4veClYxkE&list=UUD5B6VoXv41fJ-IW8Wrhz9A&index=1&feature=plcp
Alle Nachrichten aus der Kategorie: Physics and Astronomy
This area deals with the fundamental laws and building blocks of nature and how they interact, the properties and the behavior of matter, and research into space and time and their structures.
innovations-report provides in-depth reports and articles on subjects such as astrophysics, laser technologies, nuclear, quantum, particle and solid-state physics, nanotechnologies, planetary research and findings (Mars, Venus) and developments related to the Hubble Telescope.
Zurück zur Startseite
Neueste Beiträge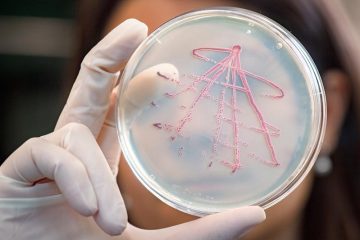 Grow faster, die sooner: How growth rates influence the fitness of bacteria
"The fitness of bacteria is more complex than expected," explains Ulrich Gerland, professor for the theory of complex biosystems at the Technical University of…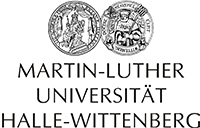 Spintronics: Researchers show how to make non-magnetic materials magnetic
In solid-state physics, oxide layers only a few nanometres thick are known to form a so-called two-dimensional electron gas. These thin layers, separated from…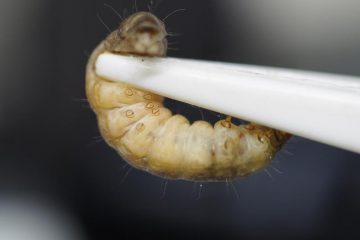 Caterpillars of the wax moth love eating plastic: Fraunhofer LBF investigates degradation process
Within the Framework of a research project on the chemical imaging analysis of plastic digestion in caterpillars (RauPE), a team from Fraunhofer LBF used…