Certolizumab pegol demonstrates positive results in two Phase III Crohn'™s disease trials
UCB today announced positive results for the two pivotal Phase III trials (PRECISE 1 and 2) of certolizumab pegol (CDP870) in the induction and maintenance of clinical response in moderate to severe active Crohn'TMs disease. The PRECiSE trials assessed the safety and efficacy of CIMZIATM compared to placebo over a 26 week period, in a total of 1330 patients with active Crohn'TMs disease.
Data from PRECiSE 1 and 2 will be presented in more detail at the major forthcoming gastroenterology medical congresses.
About Crohn'TMs Disease
Crohn'TMs disease is a chronic inflammatory disease of the gastrointestinal tract with the disease typically localized in the terminal part of the ileum (a portion of the small intestine) and right colon (a portion of the large intestine). Crohn'TMs disease affects almost 1 million patients worldwide, with the disease typically appearing early in life. Crohn'TMs disease is characterized by a variety of symptoms, although different in every individual, and may include persistent diarrhea, abdominal pain, and at times loss of appetite/weight, fever or rectal bleeding . Unfortunately there is no single test to diagnose Crohn'TMs disease and because it can often imitate other gastroenterological conditions, patients may experience a lengthy diagnosis process. Although Crohn'TMs disease affects males and females equally of all ages, the most affected in the U.S. are 20-29 year olds and 30-39 year olds . The disease also occurs in young children and adults over 70 years of age. In addition, American Jews of European backgrounds are more likely than the general population to develop Crohn'TMs disease.
Crohn's Disease – United States (Prevalence)
Yrs of age 2005 %
0-9 30906 8%
10-19 32491 9
20-29 145598 39%
30-39 68205 18%
40-49 23525 6%
50-59 41850 11%
60-69 11669 3%
70-79 11656 3%
80+ 7131 2%
About CIMZIATM
CIMZIATM is a PEGylated Fab'TM fragment of a humanized anti-TNF alpha monoclonal antibody, with high affinity for both soluble and membrane-bound TNF alpha. CIMZIATM is also currently the subject of Phase III clinical trials in rheumatoid arthritis.
About UCB
UCB (www.ucb-group.com) is a global biopharmaceutical leader dedicated to the research, development and commercialization of innovative products in the fields of central nervous system disorders, allergy and respiratory diseases, immune and inflammatory disorders and oncology. UCB employs over 8,500 people operating in over 40 countries. UCB is listed on the Euronext Brussels with a market capitalization of approximately € 5.8 billion. Worldwide headquarters are located in Brussels, Belgium.
UCB Pharma, Inc. is the North American subsidiary of UCB, with U.S. headquarters located in Smyrna, Georgia. UCB'TMs key products in the U.S. are Keppra® (levetiracetam), Zyrtec®' (cetirizine HCl), Tussionex® CIII (hydrocodone polistirex/chlorpheniramine polistirex), and Metadate® CD CII (methylphenidate HCl, USP).
' Zyrtec is licensed to and co-promoted with Pfizer, Inc. in the United States.
All latest news from the category: Medical Engineering
The development of medical equipment, products and technical procedures is characterized by high research and development costs in a variety of fields related to the study of human medicine.
innovations-report provides informative and stimulating reports and articles on topics ranging from imaging processes, cell and tissue techniques, optical techniques, implants, orthopedic aids, clinical and medical office equipment, dialysis systems and x-ray/radiation monitoring devices to endoscopy, ultrasound, surgical techniques, and dental materials.
Back to home
Newest articles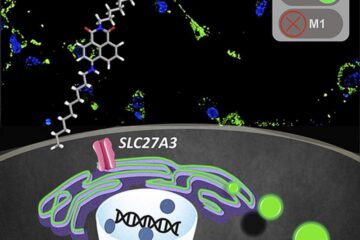 Labeling macrophages …
… associated with cancer progression using a selective dye. M1 and M2 are activated macrophages that protect our immune system and maintain homeostasis. Interestingly, they are characterized by distinct and…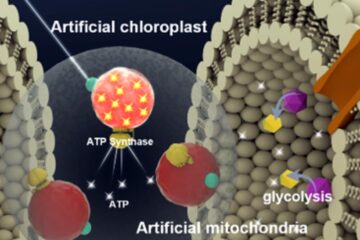 The powerhouse of the future: Artificial cells
Assessing how energy-generating synthetic organelles could sustain artificial cells. Energy production in nature is the responsibility of chloroplasts and mitochondria and is crucial for fabricating sustainable, synthetic cells in the…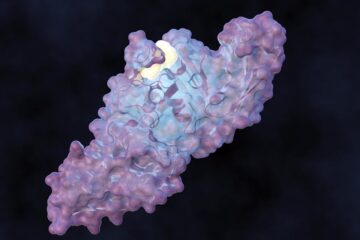 Molecule to disrupt SARS-CoV-2 infection
A team of scientists led by the Department of Energy's Oak Ridge National Laboratory designed a molecule that disrupts the infection mechanism of the SARS-CoV-2 coronavirus and could be used…