Portable vision screening devices accurately identify vision problems in young children
Portable screening devices allow pediatricians to successfully screen children for vision problems, including amblyopia, according to an abstract presented Oct. 25 at the American Academy of Pediatrics (AAP) National Conference and Exhibition in Orlando.
Approximately 15 percent of children ages 3 to 5 have vision problems that can threaten normal visual development. In "Practical Validation of Plusoptix, iScreen, SPOT and iCheckKids* Photoscreeners in Young and Developmentally Delayed Pediatric Patients," researchers tested the effectiveness of four state-of-the-art portable vision screening devices in 108 pediatric patients in Alaska.
The children were ages 6 months to 10 years. Each received a comprehensive exam, followed by screening with each of the four vision screening devices, including the iCheckKids device which attaches to a smartphone.
All four devices performed well, according to the study authors. The devices' sensitivity/specificity ratings were comparable: iScreen had a 75 percent/88 percent sensitivity/specificity reading; SPOT, 80 percent/85 percent; Plusoptix, 83 percent/88 percent; and the iCheckKids, 81 percent/91 percent. The outcomes were similar for preschool-age children and developmentally delayed children.
"Photoscreening is exquisitely capable of detecting the most common, and the most treatable amblyopia risk factor, such as insufficiently accommodated hyperopia or farsightedness," said lead author Robert Arnold, MD. "A simple snap of your camera shutter will save a child's sight for life."
These new devices, combined with the AAP's updated vision screening guidelines and a reimbursement code (99174) for these services, "promise to improve early screening for amblyopia," Dr. Arnold said.
*ICheckKids will be called GoCheckKids in the future.
To view the abstract, "Practical Validation of Plusoptix, Iscreen, SPOT and ICheckKids Photoscreeners in Young and Developmentally Delayed Pediatric Patients," go to https://aap.confex.com/aap/2013/webprogrampress/Paper20691.html
Editor's Note: Several of these apps are the subject of other abstracts presented at the AAP meeting. These abstracts include: "Photoscreening for Refractive Error and Strabismus with a Smartphone App," and "The Need to Modernize Vision-Screening Practices in Schools." For information on contacting the authors, contact the AAP Department of Public Affairs.
The American Academy of Pediatrics is an organization of 60,000 primary care pediatricians, pediatric medical subspecialists and pediatric surgical specialists dedicated to the health, safety and well being of infants, children, adolescents and young adults. For more information, visit http://www.aap.org.
Media Contact
Debbie Jacobson
EurekAlert!
All latest news from the category: Medical Engineering
The development of medical equipment, products and technical procedures is characterized by high research and development costs in a variety of fields related to the study of human medicine.
innovations-report provides informative and stimulating reports and articles on topics ranging from imaging processes, cell and tissue techniques, optical techniques, implants, orthopedic aids, clinical and medical office equipment, dialysis systems and x-ray/radiation monitoring devices to endoscopy, ultrasound, surgical techniques, and dental materials.
Back to home
Newest articles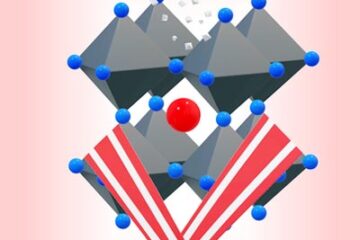 Perovskite solar cells soar to new heights
Metal halide perovskites have been under intense investigation over the last decade, due to the remarkable rise in their performance in optoelectronic devices such as solar cells or light-emitting diodes….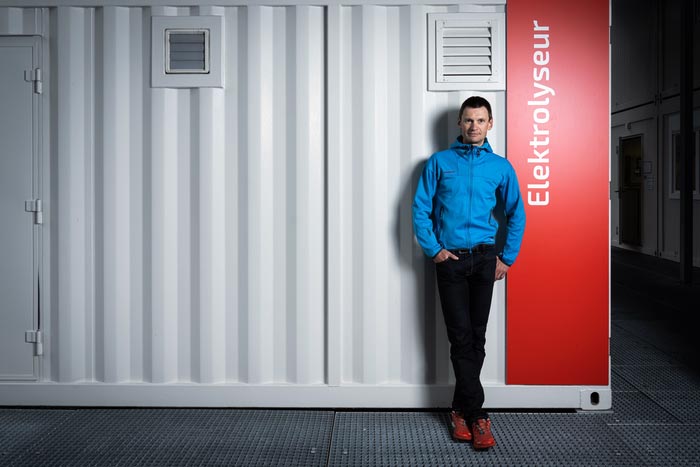 Blue hydrogen can help protect the climate
An international group of researchers led by the Paul Scherrer Institute and the Heriot-Watt University has carried out in-depth analyses of the climate impact of blue hydrogen. This is produced…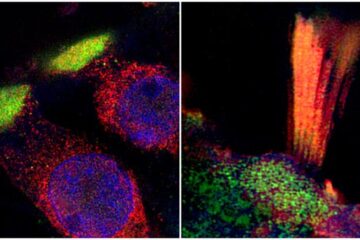 Genes associated with hearing loss visualised in new study
Researchers from Uppsala University have been able to document and visualise hearing loss-associated genes in the human inner ear, in a unique collaboration study between otosurgeons and geneticists. The findings…