Noninvasive, ultrasound-based brain biopsy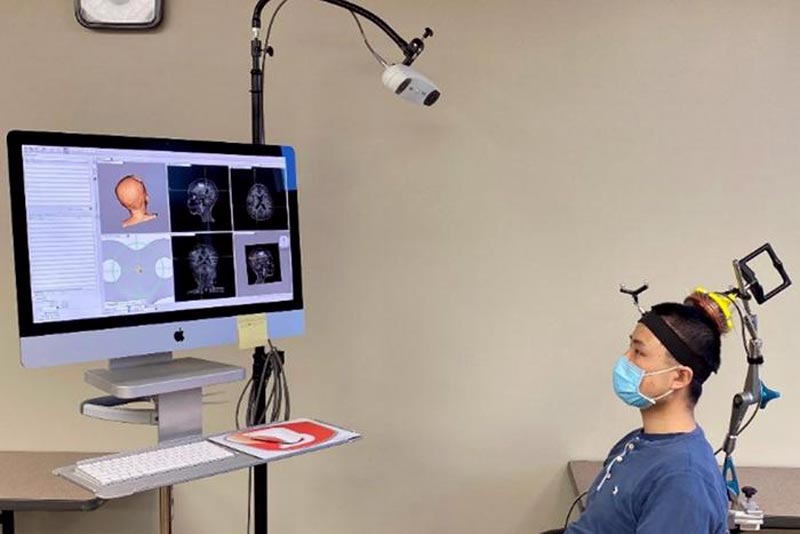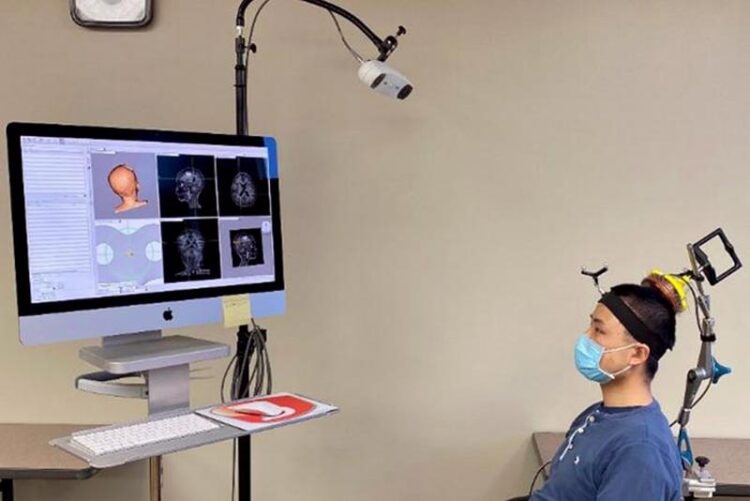 … is feasible, safe in people.
Sonobiopsies generate genetic, molecular data to inform treatment decisions for brain diseases.
The blood-brain barrier, the body's way of shielding sensitive brain tissue from viruses, toxins and other harmful substances in the blood, can pose a problem for physicians caring for patients with suspected brain diseases such as cancer. Molecular and genetic information would be invaluable for confirming a diagnosis and guiding treatment decisions, but such molecules are normally confined to the brain by the barrier. Neurosurgeons routinely perform surgical brain biopsies to obtain this data on brain tumors, but such procedures carry risks and are not feasible for all tumors or for many other kinds of brain diseases.
Researchers at Washington University in St. Louis have developed an anatomically precise technique called sonobiopsy that uses ultrasound and microbubbles to disrupt the barrier temporarily and allow RNA, DNA and proteins from the brain to spill out into the blood, where they can be detected and analyzed. The researchers developed and previously tested the technique in animals. In a new study, available online in the journal NPJ Precision Oncology, they showed that the technique is feasible and safe for use in people, and could open the door to noninvasive biopsies for suspected brain tumors and other brain diseases.
"Magnetic resonance imaging (MRI) revolutionized the field of brain disease diagnosis in the 1980s and '90s by allowing for structural and functional imaging of the brain," said Eric C. Leuthardt, MD, the co-senior author on the paper and co-inventor of the technology. Leuthardt is the Shi Hui Huang Professor of Neurosurgery and a professor of biomedical engineering, of mechanical engineering and of neuroscience. "Sonobiopsy is the third revolution, the molecular revolution. With this technique, we can obtain a blood sample that reflects the gene expression and the molecular features at the site of a lesion in the brain. It's like doing a brain biopsy without the dangers of brain surgery."
The technique was pioneered by Leuthardt and Hong Chen, PhD, an associate professor of biomedical engineering and of neurosurgery. Leuthardt is the director and Chen a member of the Division of Neurotechnology in the Department of Neurosurgery, which focuses on intensely multidisciplinary research to create innovative engineered solutions that can be translated to patients with neurologic diseases. Washington University owns a patent on the sonobiopsy technology.
The procedure works by using focused ultrasound to target a lesion in the brain with millimeter-scale accuracy, followed by the injection of microbubbles into the bloodstream. The microbubbles travel to the targeted spot and then pop, tearing tiny holes in the blood-brain barrier that close within a few hours, leaving no lasting damage. That window of time is long enough for biomolecules from the lesion to escape into the blood, where they can be collected with an ordinary blood draw.
"We've essentially initiated a new field of study for brain conditions," said Chen, the other co-senior author on the paper and co-inventor of the technology. "With this capability to noninvasively, nondestructively access every part of the brain, we can get genetic information on tumors before going in surgically, which would help a neurosurgeon determine how best to approach the surgery. If they see something suspicious on imaging, they could confirm whether a tumor is recurring or not. We can now start to interrogate diseases for which surgical biopsies aren't done, such as neurodevelopmental, neurodegenerative and psychiatric disorders."
Up to now, the researchers have been using a commercially available ultrasound device that is integrated with an MRI scanner. The setup is expensive and limited to spaces with access to MRI scanning. To simplify the procedure, Chen's team created a portable, handheld ultrasound probe and attached it to a stereotactic pointer routinely used by neurosurgeons to pinpoint brain lesions. The device was integrated into the clinical workflow without requiring additional training for neurosurgeons.
"It's very easy to use," Leuthardt said. "We used it in the OR for this study, but it could be used in a clinic or at a patient's hospital bedside. It's a step toward democratizing access to advanced diagnostics. We can interrogate patients' brains, and we don't need a high-tech, multimillion-dollar scanner to do it."
Using this device, the researchers performed sonobiopsies on five people with brain tumors. Then, the tumors were surgically removed in accordance with the standard of care. Along with Chen and Leuthardt, the research team included co-first authors Jinyun Yuan, PhD, a research scientist; and Lu Xu and Chih-Yen Chien, both graduate students in the Department of Biomedical Engineering at Washington University's McKelvey School of Engineering.
Analysis of blood samples taken before and after sonication showed that the technique increased circulating tumor DNA 1.6-fold to 5.6-fold, depending on which specific kind of DNA was analyzed. Circulating tumor DNA contains vital information about the genetic alterations in a patient's tumor that determine how aggressively the tumor should be treated. Further, there were no signs of damage to brain tissue, indicating that the procedure is safe.
Chen and Leuthardt published their first paper describing sonobiopsy in 2018, and the potential of the technique was quickly recognized.
"Already there are multiple sites evaluating sonobiopsy in clinical trials around the world," Chen said. "In one conference I attended recently, there was a whole session dedicated to sonobiopsy. This project exemplifies team science. Since introducing the concept of sonobiopsy in 2018, up to the publication of this clinical study, it has been a joint endeavor involving several investigators."
Co-authors Katherine E. Schwetye, MD, PhD, an associate professor of pathology & immunology; Umeshkumar Athiraman, MD, an associate professor of anesthesiology; Aadel A. Chaudhuri, MD, PhD, an assistant professor of radiation oncology; Arash Nazeri, MD, an assistant professor of radiology; and Rupen Desai, MD, a resident in neurosurgery; have been involved in developing the concept of sonobiopsy since its inception.
Journal: npj Precision Oncology
DOI: 10.1038/s41698-023-00448-y
Method of Research: Experimental study
Subject of Research: People
Article Title: First-in-human prospective trial of sonobiopsy in high-grade glioma patients using neuronavigation-guided focused ultrasound
Article Publication Date: 16-Sep-2023
COI Statement: Leuthardt and Chen are inventors on an awarded U.S. patent filed by Washington University in St. Louis on the sonobiopsy technique (US11667975B2), which covers the overall methods and systems for noninvasive and localized brain liquid biopsy using focused ultrasound. Leuthardt and Chen serve as advisers and shareholders of Cordance Medical Inc., which is involved in commercializing the sonobiopsy technique. This relationship did not influence the design, execution or interpretation of the study presented. The conflict of interest has been rigorously managed by Washington University in St. Louis. Other authors declare no competing interests.
Media Contact
Diane Duke Williams
Washington University School of Medicine
williamsdia@wustl.edu
Cell: 314-750-2318
Media Contact
Washington University School of Medicine
All latest news from the category: Medical Engineering
The development of medical equipment, products and technical procedures is characterized by high research and development costs in a variety of fields related to the study of human medicine.
innovations-report provides informative and stimulating reports and articles on topics ranging from imaging processes, cell and tissue techniques, optical techniques, implants, orthopedic aids, clinical and medical office equipment, dialysis systems and x-ray/radiation monitoring devices to endoscopy, ultrasound, surgical techniques, and dental materials.
Back to home
Newest articles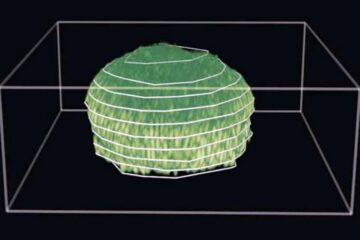 Growing biofilms actively alter host environment
The findings may offer insight into disease growth and the mechanics of antibiotic resistance. Dental plaque, gut bacteria and the slippery sheen on river rocks are all examples of biofilms,…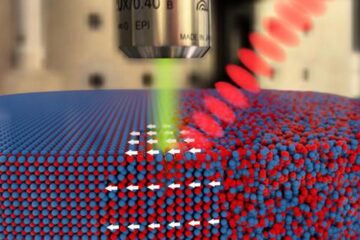 Magnetization by laser pulse
Research team identifies new details of a promising phenomenon. To magnetize an iron nail, one simply has to stroke its surface several times with a bar magnet. Yet, there is…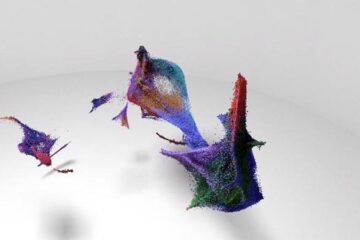 Turn cells into recording devices to unlock secrets of disease
Seattle Hub for Synthetic Biology launched by Allen Institute, Chan Zuckerberg Initiative, and the University of Washington will turn cells into recording devices to unlock secrets of disease. First-of-its-kind research…