Multiplex analysis with para-magnetic microparticles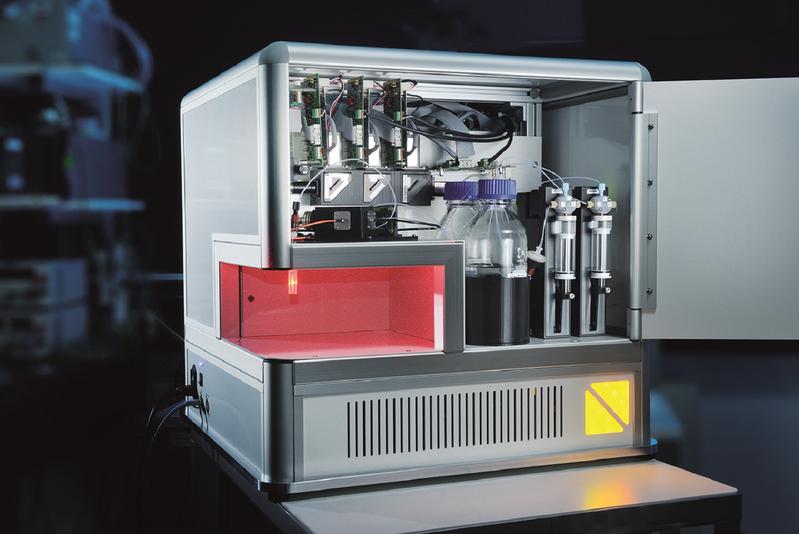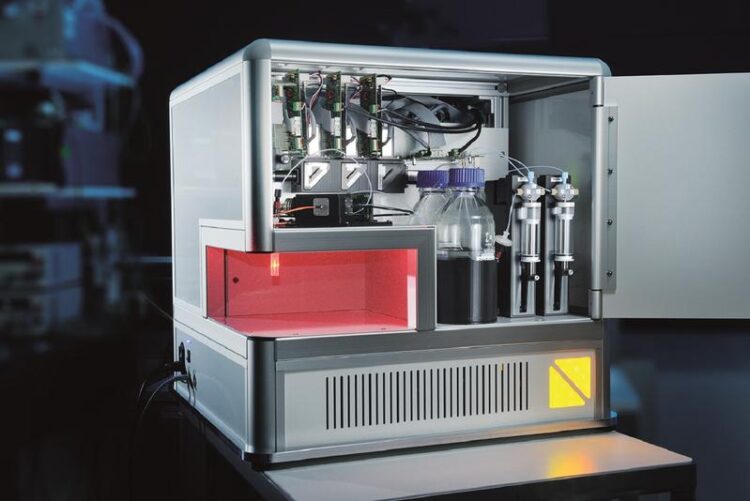 Among many challenges, the COVID-19 pandemic also brought a surge of innovation in diagnostics. Within the shortest amount of time, reliable detection methods had to be developed, countless laboratories equipped, and several hundred thousand tests per week carried out. In the course of this, a team from the Fraunhofer Institute for Laser Technology ILT in Aachen has developed a new readout unit for para-magnetic particles in a microfluidic system.
The special feature here is the type of particles: They are microparticles of different sizes and fluorescence, which are "loaded" with different capture molecules (antigens or antibodies) as required, so that up to 24 analytes can be detected simultaneously.
Many questions have arisen from these challenges in diagnostics: How can tests be scaled more quickly in the future, how can different tests be performed simultaneously? The experts at Fraunhofer ILT and Institut Virion\Serion GmbH have addressed the last question in particular in a joint project. They have developed a combination of assay and readout unit that will allow a large number of different tests to be performed simultaneously in the future.
24 channels for clinical multiplex analysis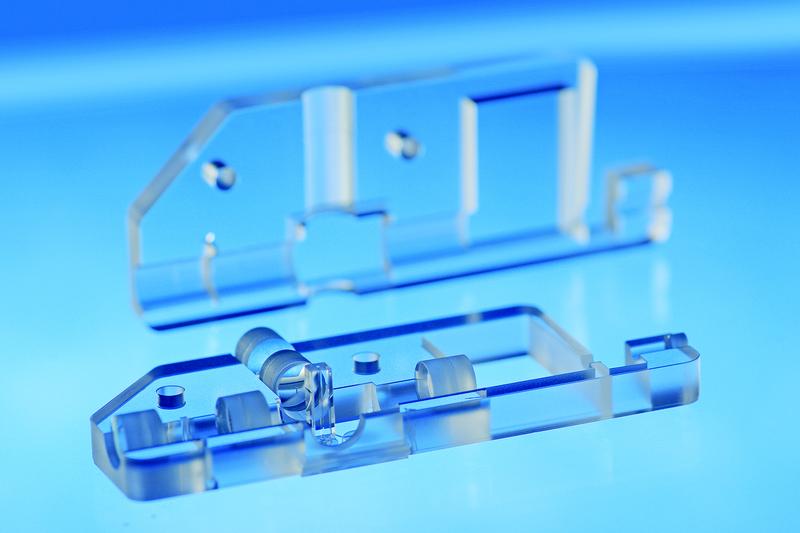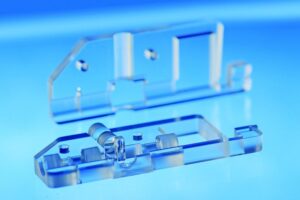 "A normal flow cytometer is focused on analyzing cells," explains Dr. Georg Meineke from Fraunhofer ILT. "We have developed a system for analyzing microparticles, which we can detect simultaneously over three sizes and different fluorescence levels in 24 different channels." The different species of these particles can be clearly identified via scattered light and fluorescence measurements.
For the actual diagnostics, each particle type can be provided with a specific capture molecule that precisely binds an analyte to be detected. The bound analyte molecules are then detected with a secondary fluorescent marker. In this way, many different diagnostic markers and up to three immunoclasses in case there is proof of antibodies can be detected simultaneously in a single process step.
While the project partner Institut Virion\Serion GmbH focused on the particles and the appropriate assay, the researchers at Fraunhofer ILT developed the corresponding microfluidic readout unit. It was trimmed down to a compact design and now includes real-time data processing.
The project partners have built a functional model for an in vitro diagnostic that will later automatically measure particle samples and their associated analytes. This in-vitro diagnostic currently allows the detection of up to 24 individual markers and can also read out up to three different secondary markers in parallel. The electronic platform developed for this purpose controls the measurement system in real time and records the measurement data. It can be integrated into automation solutions such as diagnostic streets.
Fraunhofer ILT at COMPAMED 2022 in Düsseldorf, Germany
Important system components will be presented from November 14 to 17 at the IVAM joint booth F19.5 in hall 8a. Both Dr. Thomas Schumacher from Institut Virion\Serion GmbH (Nov. 17, 10.20 a.m.) and Dr. Georg Meineke (Nov. 17, 10.40 a.m.) from Fraunhofer ILT will each present parts of the project at the IVAM COMPAMED HIGH-TECH Forum (booth G40), Dr. Schumacher will even talk about using this technology for antigen and antibody detection of various SARS-CoV-2 markers.
Wissenschaftliche Ansprechpartner:
Dr. rer. nat. Georg Meineke
Laser Medical Technology and Bioanalytics Group
Telephone +49 241 8906-8084
georg.meineke@ilt.fraunhofer.de
Fraunhofer Institute for Laser Technology ILT
Steinbachstraße 15
52074 Aachen, Germany
www.ilt.fraunhofer.de
Dr. Thomas Schumacher
Chief Scientific Officer (CSO)
Telephone +49 931 3045 320
t.schumacher@virion-serion.de
Institut Virion\Serion GmbH
Friedrich-Bergius-Ring 19
97076 Würzburg
www.virion-serion.de
Weitere Informationen:
Media Contact
Petra Nolis M.A. Marketing & Kommunikation
Fraunhofer-Institut für Lasertechnik ILT
All latest news from the category: Medical Engineering
The development of medical equipment, products and technical procedures is characterized by high research and development costs in a variety of fields related to the study of human medicine.
innovations-report provides informative and stimulating reports and articles on topics ranging from imaging processes, cell and tissue techniques, optical techniques, implants, orthopedic aids, clinical and medical office equipment, dialysis systems and x-ray/radiation monitoring devices to endoscopy, ultrasound, surgical techniques, and dental materials.
Back to home
Newest articles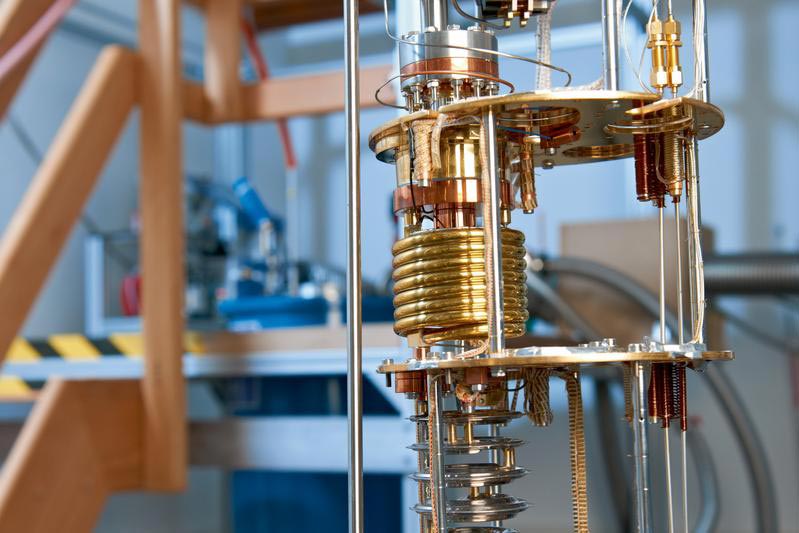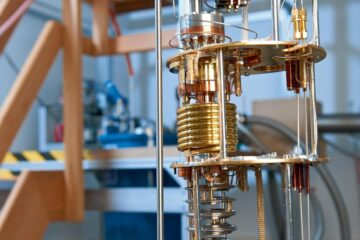 An exotic interplay of electrons
International research team discovers novel quantum state. Water that simply will not freeze, no matter how cold it gets – a research group involving the Helmholtz-Zentrum Dresden-Rossendorf (HZDR) has discovered…
Positively charged nanomaterials treat obesity
… anywhere you want. Columbia researchers discover that the cationic charged P-G3 reduces fat at targeted locations by inhibiting the unhealthy lipid storage of enlarged fat cells. Researchers have long…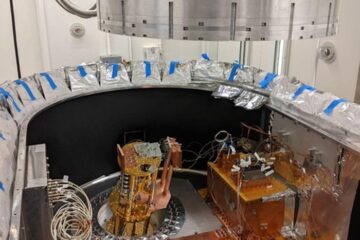 New analysis approach could help boost sensitivity of large telescopes
Large telescope receiver optics confirmed in lab prior to installation at Simons Observatory. Some of the largest and most sophisticated telescopes ever made are under construction at the Simons Observatory…